Vin Diesel Wants Dwayne Johnson To Return to "Fast and Furious"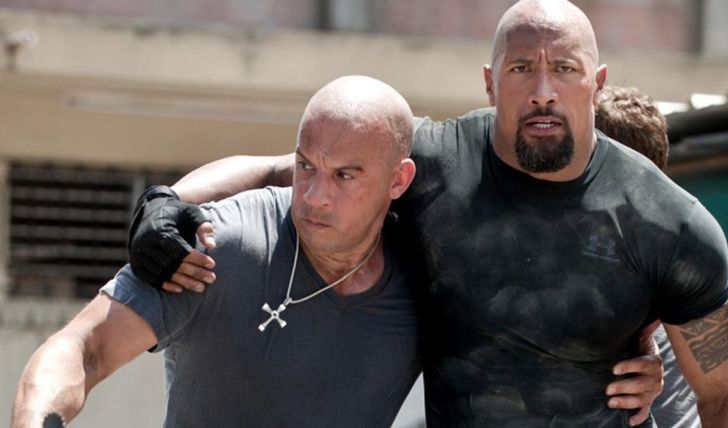 Vin Diesel Publicily Urges Dwayne Johnson to Return to Fast and Furious Franchise: All Details Here!
Vin Diesel wants Dwayne Johnson to return for one last installment of the Fast and Furious. Diesel posted a throwback picture of himself with Dwayne and penned an emotional plea in a recent post. "My little brother Dwayne… the time has come. The world awaits the finale of Fast 10," read the first line of the note.
The post read, "As you know, my children refer to you as Uncle Dwayne in my house. There is not a holiday that goes by that they and you don't send well wishes, but the time has come. Legacy awaits, "I told you years ago that I was going to fulfill my promise to Pabloreferring to Paul Walker.
Diesel further adds, "I swore that we would reach and manifest the best Fast in the finale that is 10!" the Guardians of the Galaxy actor wrote. "I say this out of love… but you must show up, do not leave the franchise idle you have a very important role to play."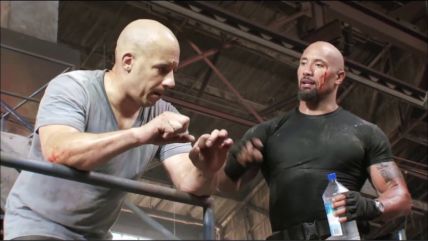 Vin quotes, "no better actor play Luke Hobbs than the Rock." Photo Source: Oro Solo Hits
Johnson, a box office magnate now, had his first box office debut with Fast Five (2011), where he first portrayed the role of Luke Hobbs. The former wrestler reprised the role in Fast & Furious 6, Furious 7. Dwayne vacated the role of Hobbs back in 2016 when he had some disagreements with Vin. The Rock did open about the feud but didn't drop Vin's name.
Don't Miss: Republicans Tell Meghan Markle to Stay Out of American Politics.
"Some [male costars] conduct themselves as stand-up men and true professionals, while others don't," Dwayne had written. He adds, "When you watch this movie next April and it seems like I'm not acting in some of these scenes and my blood is legit boiling — you're right." "I wish them well on Fast 9. and I wish them the best of luck on Fast 10 and Fast 11 and the rest of the Fast and Furious movies will be without me," he concluded.
Vin addresses his feud with the Rock.
Source: ET Canada
Diesel later assured fans that the feud was blown out of proportion and that the two of them remain friends."I don't think the world really realizes how close we are, in a weird way," Diesel said about his friendship with Dwayne. The actor further added, "Dwayne has only got one Vin in his life. Dwayne Johnson only has one big brother in this film world and that's me."
For more information and news on your favorite stars, stay connected to Glamour Fame.
-->