The Voice Winner Maelyn Jarmon - 5 Facts You Need to Know!
Published Tue Nov 12 2019 By Alice
American singer Maelyn Jarmon not only won the Voice season 16 but also the hearts of millions with her melodious and insane voice.
The singer won the American talent show and received $100,000 as grand prize. Besides, we summed up the interesting information about her which will help you to know Jarmon closely.
5. Maelyn Jarmon Started her Singing Career At Very Young Age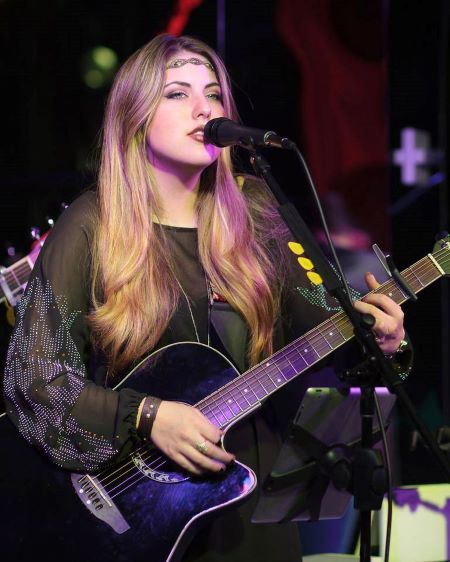 Maelyn Jarmon started taking vocal classes just at the age of 13.
Source: Fashion Chandigarh
Maelyn Jarmon was interested in music from a very young age and started singing just at the age of 13. Furthermore, she took music classes to improve her vocal.
What's more, she even moved with her parents to New York when she was 17 so she could try to make it on Broadway. However, at the age of 21, she decided she wanted to create original music instead—and that's when she ended up participating in The Voice.
4. Maelyn Jarmon Sang Fields of Gold During Her Blind Audition In The Voice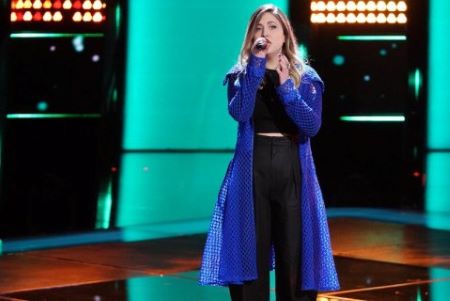 Maelyn Jarmon gracefully sang Fields of Gold in the blind audition.
Source: Reality Rewind
Maelyn Jarmon won the hearts of thousands when she sang the "Fields of Gold" during her blind audition. Through this performance, she got selected for the show.
Jarmon then performed the hit songs like "The Scientist" and "Mad World" and left viewers and the coaches speechless.
3. Maelyn Jarmon Chose John Legend as Her Coach
Maelyn Jarmon performed the song named "Unforgettable" with John Legend.
Source: E-News.US
Maelyn Jarmon turned the chair of all four judges, Blake Shelton Adam Levine, Kelly Clarkson and John Legend with her golden somber tones. However, Jarmon chose award-winning singer and songwriter Legend as her mentor.
Also Read: American Idol 2019 Winner Laine Hardy Makes Top 2 On Billboard's Emerging Artists Chart
Well, The Voice winner revealed her reason for choosing John as he is a fabulous writer and a great musician who even received Emmy, a Grammy, an Oscar and a Tony — an achievement known as an EGOT.
Likewise, Jarmon even got a chance to perform with Legend on the show. The duo performed the song "Unforgettable" during the finale of The Voice.
2. Maelyn Jarmon Won The Voice Despite Her Disability
Maelyn Jarmon won The Voice season 16 with John Legend as her mentor.
Source: Billboards
Just at the age of 2, Maelyn Jarmon had tubes put in her ears to help treat recurring ear infections. Unfortunately, that led to permanent damage to her eardrums and left her with a deaf right ear and a left ear with only 80% hearing ability.
Despite losing hearing capability, she didn't lose hope and continued to pursue her passion for singing. With continuous struggle and hard work she finally won the show.
1. Maelyn Jarmon Is Dating A Musician
Maelyn Jarmon recently got engaged to her longtime musician boyfriend, Johnny Murrell.
Source: Country Livings
During the Top 13 performances, Maelyn Jarmon revealed that she's dating a fellow musician boyfriend, Johnny Murrell. She even admitted she chose the song, "The Scientist" as it describes some details of her relationship.
Recommended: Adam Levine Addressed His Decision To Leave 'The Voice' In An Instagram Post
The lovebirds dated for over 5 years before Johnny proposed her in Breckenridge, Colorado, on his 30th birthday to which she happily accepted.
Well, Jarmon's musician fiance is continuously supporting her from the beginning of the show and also was spotted in the audience a few times.
Stay tuned with GlamourFame for more Entertainment news and gossips.
-->