American Idol 2019 Winner Laine Hardy Makes Top 2 On Billboard's Emerging Artists Chart
Published Wed May 29 2019 By David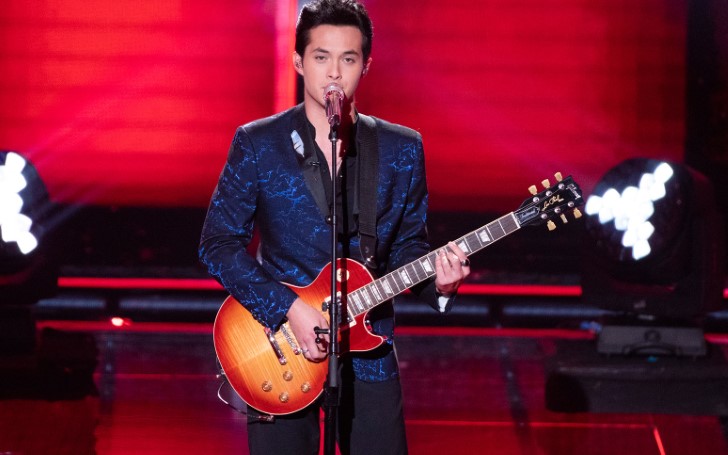 The Voice's Maelyn Jarmon and American Idol's Laine Hardy make Top 2 on Billboard's Emerging Artists Chart.
Following the impacts of their particular triumphs, "The Voice" champ Maelyn Jarmon and "American Idol" victor Lanie Hardy took off to the upper heights of the Billboard Emerging Artists Chart.
Jarmon ascends to #1 on the current week's posting, while Hardy lies at #2 following his previous week debut at #3.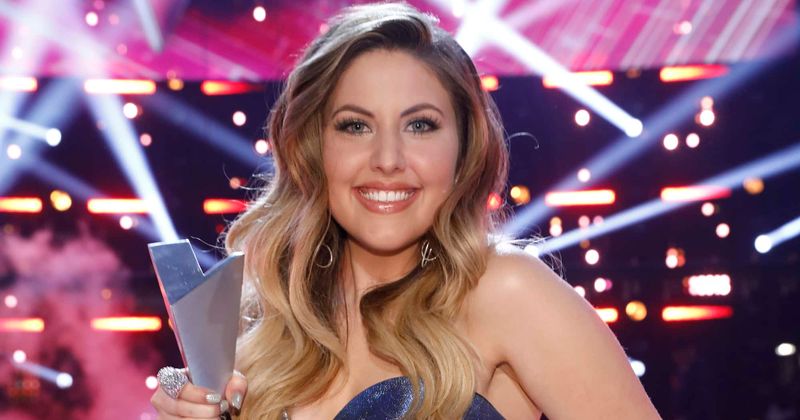 Reigning Voice champion, Maelyn Jarmon ranks no 1 at the Billboard's Emerging Artists Chart.
Rounding below the top 2 positions are Lewis Capaldi (#3), City Girls (#4) and Lauv (#5).
Jarmon currently lies at #6 with "Hallelujah," #24 with "Wait For You," #33 with "Unforgettable (with John Legend)" and #50 with "Stay."
Also Read: Miley Cyrus Delivered a Tearful Emotional Tribute at The Voice Contestant Janice Freeman's Memorial Service
Likewise, Hardy takes #8 with "Fire."
Current American Idol winner, Lanie Hardy rises to the 2nd position at Billboard's Emerging Artists Chart.
It's only been a few years since Hardy was playing local gigs in his native Louisiana where he was merely learning his craft.
The Louisiana native was just 16 years old when his first musical gig was shot at a tiny local venue where his band, called the Band Hardy, was performing.
Also Read: Learn All The Details Of American Idol Winner Laine Hardy's Record Deal With Hollywood Records
It was in 2018 when the then-17-year-old Laine had arrived on the American Idol set for his own first audition. At the time, Laine was just a high school senior from Louisiana. He immediately went on to impress the eventual judges Lionel Richie, Katy Perry, and Luke Bryan with his country twang and impressive rendition of "Hurricane" by Band of Heathens.
Although Hardy initially caught their eye, he, on the course of the competition started to lose the confidence the judges hoped to see from their next American Idol and was subsequently eliminated before he could even make it to the Top 50.
Making A Comeback On American Idol 2019
Fans were surprised when Laine Hardie walked into the 2019 auditions with Ashton Jones. The judges recognized him immediately and even stood up from their seats to greet him, teasing him about his new look (especially the slick haircut) and his self-promoting merch. At the time, Katy Perry had exclaimed, "You got all Hollywood on us!"
Eventually, Ashton performed and the judges decided to bring her to the next round — but Lionel, Katy, and Luke weren't about to let Hardie walk away without singing them a quick song of his own. Lucky for Laine, the impromptu song went on to bamboozle the judges.
You May Also Like: Top 5 Facts About American Idol Winner Laine Hardy
Completely blown away by Laine's newfound stage presence, the judges couldn't help themselves in offering him a Golden Ticket to Hollywood right then and there — and, after a brief moment of consideration, he took the chance. And that decision has surely paid off the young county singer. Fast forward to the finale of American Idol 2019 and Lane was destined to be its ultimate winner.
Hardy defeated Madison Vandenburg and Alejandro Aranda in the finale with performances of Hank Williams' "Jambalaya" and Mark Broussard's "Home." The champion has since released a single called "Flame" and also signed a major record deal with Hollywood Records.
-->