Warner Bros Claims 'Joker' is Not a Sign of Violence
Published Fri Sep 27 2019 By Chester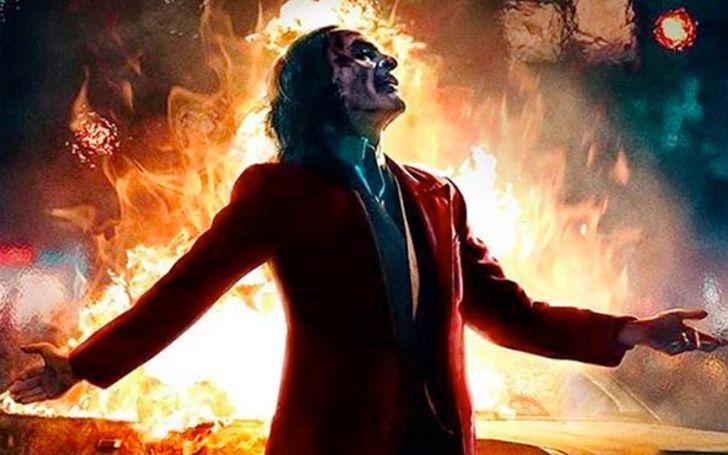 Warner Bros claims 'Joker' is not a sign of violence.
Just a matter of week left for "Joker" to be released, and Warner Bros is facing the controversy surrounding it's R-rated adaptation of DC Comics' villainous prince 'Joker'.
After the Aurora families shooting victims in Colorado sent a letter to the studio saying they had issues with the forthcoming release, the studio released a defensive declaration several hours later.
Check Out: Joker Final Trailer
Shortly after the movie was released at the 'Venice Film Festival' in August, "Joker" has been dealing with the mixed feedbacks. There are praises for the astonishing portrayal of Joker by Joaquin Pheonix while criticisms follow simultaneously for its violent content.
You may like: Joker' Starring Joaquin Phoenix Receives Eight-Minute Standing Ovation At World Premiere At Venice Film Festival>>>
If you are unaware why the movie is accused as the subject which may influence negatively then look no further than the incident that took place in Colorado back on July 20, 2012.
It was a gloomy Friday as a mass shooting occurred inside a Century 16 movie theater during the screening of 'The Dark Night Rises'.
Check Out: The Dark Knight Rises - Official Trailer
As per reports, the slaughterer James Eagan Holmes was dressed in a tactical clothing where he shot several audience with multiple firearms.
During the incident twelve people were killed and seventy were injured from the gunfire.The incident was one of the deadliest shootings in Colorado after Columbine High School massacre in 1999.
Warner Bros released a statement to clear all the misconceptions:
Gun violence in our society is a critical issue, and we extend our deepest sympathy to all victims and families impacted by these tragedies. Our company has a long history of donating to victims of violence, including Aurora, and in recent weeks, our parent company joined other business leaders to call on policymakers to enact bi-partisan legislation to address this epidemic. At the same time, Warner Bros. believes that one of the functions of storytelling is to provoke difficult conversations around complex issues. Make no mistake: neither the fictional character Joker, nor the film, is an endorsement of real-world violence of any kind. It is not the intention of the film, the filmmakers or the studio to hold this character up as a hero.
We sure do believe DC has accounted all the issues and have weighted all the facts the movie could negatively pull.The production house, however, has confirmed no violating term and intention in the film.
Did You Know: The Joker is Engaged! Joaquin Phoenix and Rooney Mara are Engaged After Dating for 3-Years
The movie is set to be release on August 31, 2019. Stay tuned and connected to find the update on recent Movies & Television only on Glamour Fame.
-->