Wayne Newton's Wife: Details on His Married Life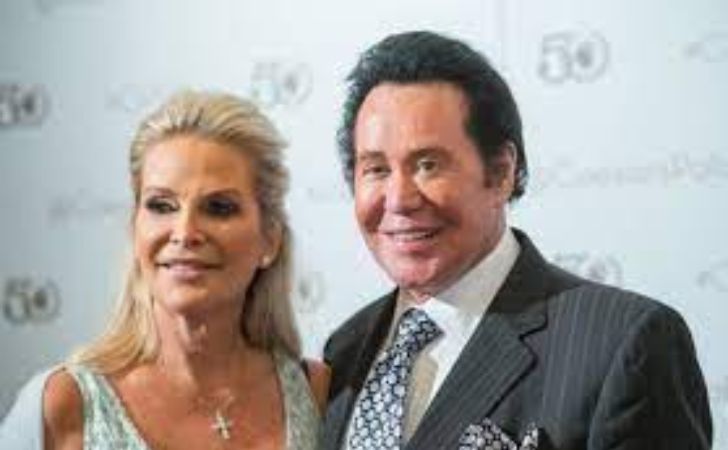 Who is Wayne Newton's Wife? Get All Details On The singer's Married Life Here!
Carson Wayne Newton came to fame as an American singer and actor. Mostly regarded as an entertainer, Wayne was once cited as one of the best-known entertainers in Las Vegas.
Even years into his career, Newton's fans remain interested in his married life! Well, the talented entertainer was wedded twice, and Wayne is still the husband of his second wife! The Hollywood star married Kathleen McCrone in 1994.
Inside Wayne Newton's Married Life!
Wayne Newton became best known for his 1970s hit Daddy, don't you walk so fast. Wayne's vocals had caught the attention of figures like Lucile Bails and Bobby Darin, whose support further lifted his career.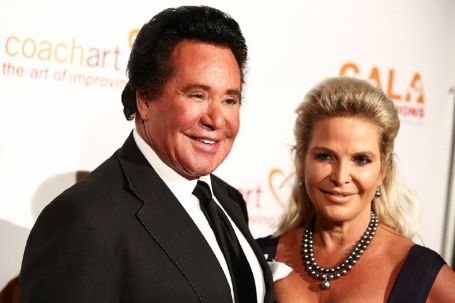 Newton is among the few male celebrities who've done plastic surgery. A feat that made people dub him "Mr. Facelift." Often mistaken for gay because of his peculiar choices and acts, Wayne is married not once but twice and has kids from his marriage.
Wayne married Elaine Okamura in 1968. However, things between Newton and his first wife did not last. The legendary singer and his ex-spouse called it quit in 1985. The former couple had one daughter together named Erin Newton.
Check Out: Did Morgan Fairchild Have Children? All Details Here
Wayne Newton married his second wife a decade after his divorce!
A decade after his divorce, Wayne Newton tied the knot with the renowned American attorney Kathleen McCrone on 9 April 1994. Newton and McCrone gave birth to their daughter, Ashley Newton, on 19 April 2002.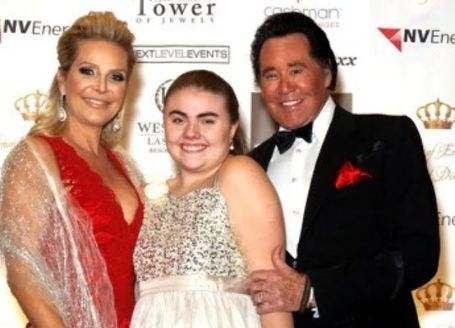 Although they have stood intact all these years, the couple suffered a lot during the trying times in 2010. When Wayne's daughter Erin fell sick, Kathleen lost one of her sisters the same year. Wayne and his family recently went through a traumatic experience when a burglar broke into his house with a gun.
Newton and his first marriage ended with heartbreak, but his second wedlock lasted through the test of time. Almost three decades later, Wayne and his bride, Kathleen, live happily married lives. Yes, the couple faced some troubling times, but Newton and McCrone stayed by each other's side through thick and thin.
Wayne Newton and his rise to fame!
Wayne Newton, the legendary musician/entertainer, was born in Norfolk, Virginia, on April 3, 1942. His father, Patrick Newton, was an auto mechanic, and his mother, Marie Newton, was a homemaker. Newton grew up in an ordinary family, but he'd become one of the biggest stars in the entertainment industry.
Wayne's talents were gifted and instilled by young Wayne himself by learning instruments like guitar and piano at a raw age. Continue reading to know about Wayne's enthralling married life.
A gifted musician, Wayne would sing at hotels and casinos in Las Vegas and soon became a local star. His gigs at the city of lights also gave him nicknames like "The Midnight idol," and "Mr Las Vegas."
Wayne Newton's Impressive And Continuing Career!
Wayne had dropped out of school to endeavor his singing career. Young Wayne captivated the audience's hearts with his babyface and soprano voice. The fame landed him an offer at the Jackie Gleason Show, where he performed 12 times.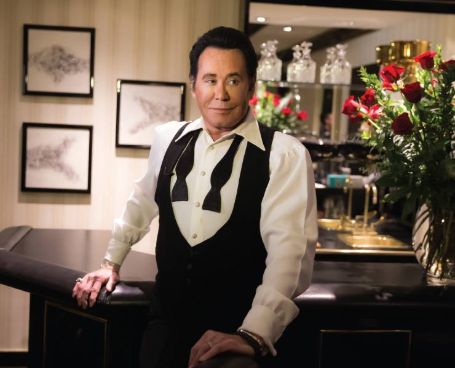 Wayne Newton's breakthrough came in 1962 when singer Bobby Darin helped him start his solo career. Newton's songs like "Danke Schoen," "Red roses for a blue lady," and more in the following years hit the top charts.
Newton's incredible success in music landed him many roles in several films and television shows. The entertainer in his early 80s saw a gradual fall from the top charts as new music and genres took over.
Don't Miss: What is Nicki Minaj's Net Worth? Find all the Details Here
But the singer kept his entertainer title intact and went around the world performing for his audiences. According to sources, the veteran singer now performs at a casino named Tropicana in Las Vegas in his show "Once before go."
For more information and news on your favorite stars, stay connected to Glamourfame.
-->