Wendy Williams' New Boyfriend Is Apparently An Ex-Convict!
Published Wed Jun 12 2019 By Travis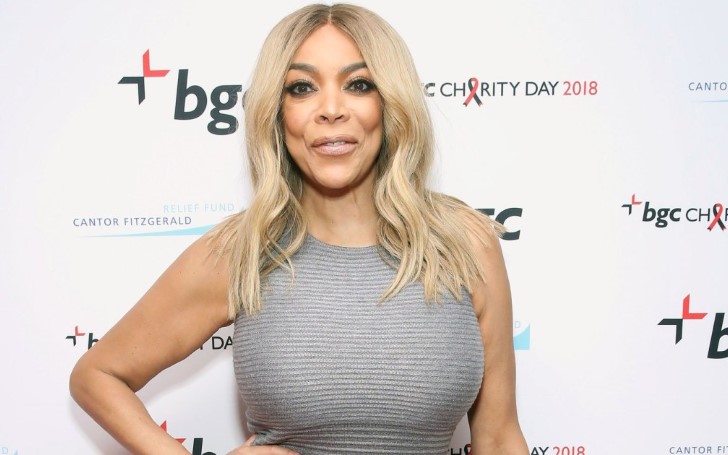 Wendy Williams got a new man!
The television personality and host of 'The Wendy Williams Show', was spotted in NYC with a man on a shopping spree.
The two met in LA when Wendy was out partying with her friend Blac Chyna. The person hugged out with Wendy Williams was unknown when they were first spotted together but today, the man is identified as one, Marc Tomblin. Nothing wrong with Wendy having some fun after what she went through with her husband Kevin Hunter.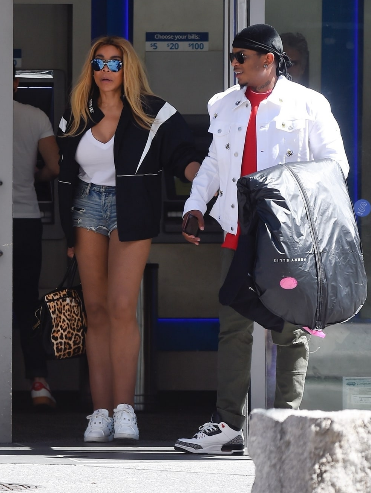 Wendy and Marc on a shopping spree.
SOURCE: TMZ
Wendy Williams boyfriend, as it turns out is a convicted felon. Marc was convicted in 2013 for robbery with a deadly weapon and breaking and entering, the crimes he committed within days of each other.
Bossip, which was the to identify the guy said, Marc served 15 months for both of those crimes and was released in 2014, according to the court documents the site obtained.
They were shopping together and at one point were even seen getting into an ATM where she withdrew money. Considering the man was convicted for robbery with a deadly weapon and breaking and entering, the picture is a bit weird to look at.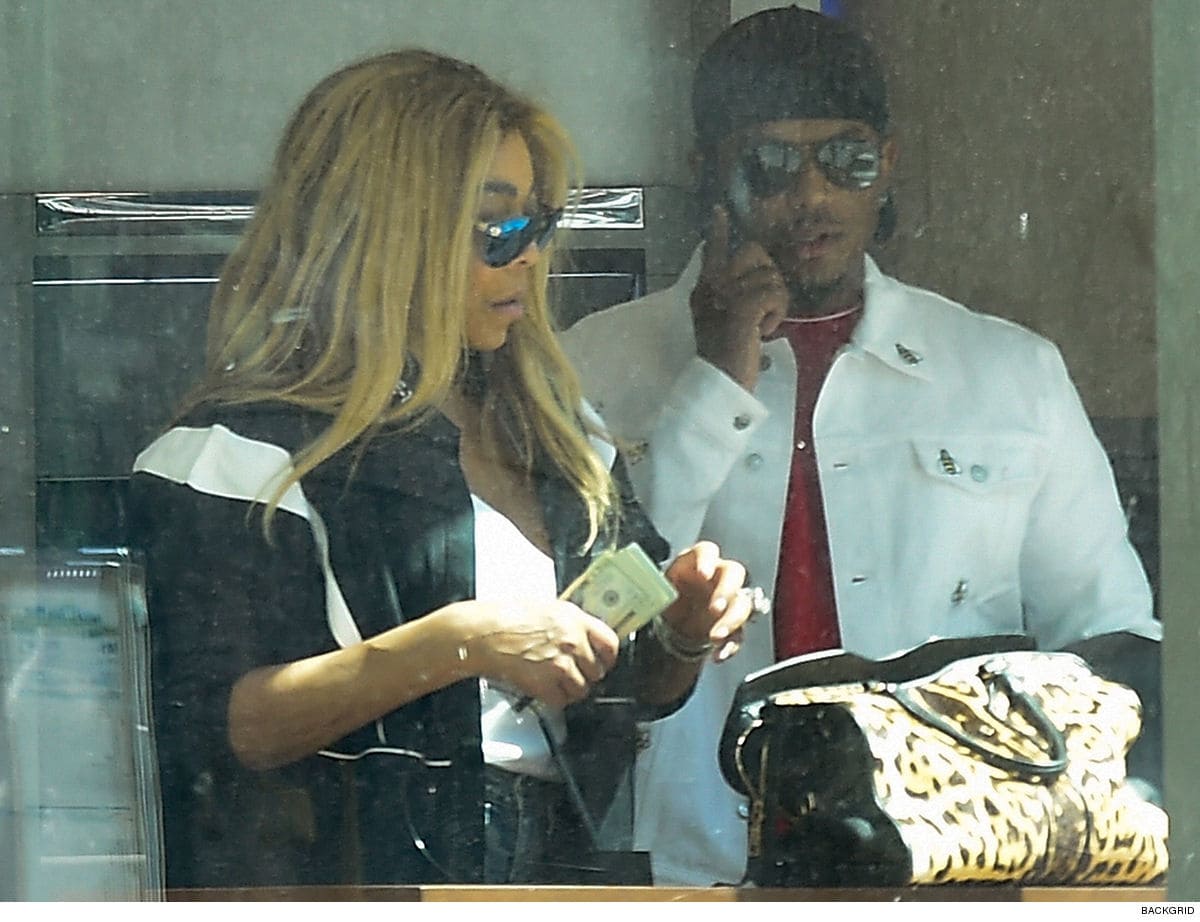 Wendy and Marc hitting the ATM.
SOURCE: TMZ
When asked about her new man by TMZ and questioned about his criminal past, Wendy said Marc told her about the run-in he had with the law and her assistant also knew about the man's history and Wendy has no problem with any of it.
She gave her reaction to the question by saying, "I am a 54-year-old grown ass woman. I know what I'm doing." There is just good fun between the two and consider each other 'friends', they are just simply enjoying each others company according to Wendy.
Wendy talked about her husband's past discretions before and yesterday she was in tears when she talked about the state of her family, taking a sharp turn from her new man's questions. She said, "Look, my husband had a full baby with a woman he was involved with for 15 years… where I was cooped up only to be a show pony. Now, I'm living my life."
Watch: Wendy talks about her husband and son and the relationship they have
Kevin Hunter hasn't confirmed anything about fathering a child from another woman but there is a rumor that Hunter was having a relationship with a massage therapist, Sharina Hudson, for almost 10 years. In 2017 when reports came out of his infidelity, Wendy defiantly said, "I stand by my guy." But recently she filed for divorce after learning that Hunter had a baby with his mistress in March.
Wendy and her family were going through a tough time when she visited LA and now seems happy with her new man. She is even smiling more than her time talking about her husband infidelity.
Wendy shared a photo on Instagram with her Marc, enjoying the LA weather, sitting beside a pool.
Wendy's son Kevin Hunter Jr has been very supportive throughout this whole process, he is very 'proud' of her mother for dating again after the divorce. According to a source, "Kevin has been so supportive of his mom throughout this transition and he loves seeing her smile again."
Recently Kevin Jr. got into a fight with his dad outside a department store, in the parking lot. Kevin Jr. came home from school and got into a fight with his dad, and he was charged with assault. Kevin Sr. didn't want to press any charges with his son, saying it was just a scuffle and nothing else.
Marc has a record and he is a convicted felon but Wendy seems to be happy hanging around him and like she said, she is a "54-year-old grown ass woman" and knows what she is doing.
-->