Inside Wentworth Miller and Luke McFarlane's Rumored Romance: All Details Here
Wentworth Miller and Luke McFarlane's love story: The complete truth here!
Best known for his starring role as Michael Scofield in the Fox series Prison Break, Wentworth Miller is an American-British actor and screenwriter. His other well-known credits include The Flash, Legends of Tomorrow, Dinotopia, and The Human Stain. Miller claims to have experienced a rocky road to stardom, and as witnessed by his ardent fans and colleagues, the actor's trouble with his sexuality was and continues to be another roadblock in his career.
Born on June 2, 1972, in Chipping Norton, Oxfordshire, Miller's sexuality was questioned after gaining massive fame with Prison Break. The actor publicly denied being homosexual but came out of the closet several years later. Miller has since been open and honest about his sexuality and is an ardent advocate of LGBTQ rights. However, the Prison Break actor is tight-lipped about his "not so secretive" romantic life. The complete story ahead.
The truth about Wentworth Miller and Luke McFarlane's relationship!
While hustling and struggling to get minimal recognition in the industry, Wentworth took every role that came his way. After breaking through as Michael Scofield in Prison Break in 2005 and scoring a Golden Globe nomination, Miller couldn't afford to lose it all by revealing his sexuality.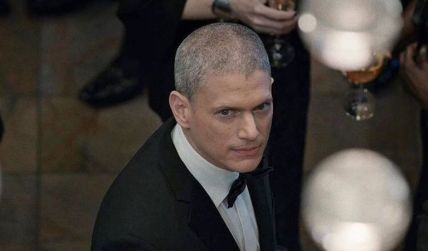 Miller rose to fame starring as Michael Scofield in 'Prison Break.'
Photo Source: Instagram
Miller's sexuality was heavily doubted when he was linked with actor Luke McFarlane in 2007. Despite substantial evidence to link the two romantically, Miller was not ready to confront the public yet. "Wentworth and Luke have been secretly dating for almost six months now; they've been very quiet about their relationship, obviously, as Wentworth is not out of the closet," an insider reported back then.
Don't Miss: Who is Georgia Steel? Who Is She Dating Currently? Detail About her Affairs and Relationship.
When confronted with the looming question shortly after the rumors, Miller brazenly said, "I'm not gay, but that rumor can't be killed. I'd like to have a girlfriend and a family. But I haven't met the right one yet. Until then, I'm focusing on my job." Of course, he came out years later but did so in absolute flair.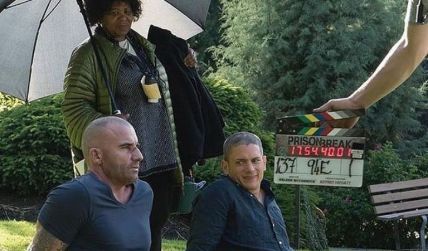 Miller came out of the closet in 2013.
Photo Source: Instagram
Wentworth was invited to attend the St. Petersburg International Film Festival in Russia, an offer he publicly refused because of the country's ill-treatment of homosexual people. "As a gay man, I must decline," Miller's lengthy letter to the director of the film festival read. However, his rumored boyfriend, Luke, mustered the courage to come out years before him.
Miller declared he wouldn't play straight men in the future.
Source: @Hollywood
After coming out of the closet in 2013, Miller shared his story growing up in survival mode. The actor revealed suffering from depression since childhood and admitted to being suicidal in the past. In 2020, Miller declared he would not be playing straight roles anymore, including his beloved role in Prison Break, in which he romances Sara Wayne Callies. Before McFarlane, Miller was also romantically linked with actors Kristoffer Cusick and Mark Liddell.
Get to know Wentworth Miller's rumored boyfriend, Luke McFarlane!
McFarlane, 42, is a Canadian-American actor and former singer. His notable credits include the television drama Brothers and Sisters, Killjoys, Tanner on Tanner, and Over There. He came out as gay in 2008, and his official announcement as a gay man revealed the tragedy behind their reluctance to reveal themselves.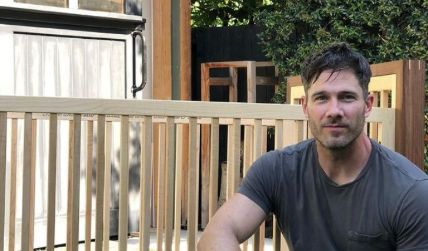 Luke last starred in 'Single All the Way.'
Photo Source: Instagram
"I don't know what will happen professionally. That is the fear, but I guess I can't really be concerned about what will happen because it's my truth," his statement read. He later revealed that his homosexual character, Scotty in Brothers and Sisters, gave him the courage to face the truth.
Recommended: Is Nelly Married? Who is his Wife? All Details on His Romantic Life.
Although we haven't heard about McFarlane and Miller's romance for a long time, and as the pair seem unwilling to share any insight into their relationship, one can only hope that they are still in love. McFarlane last portrayed a homosexual character James in Netflix's Single All the Way, a rom-com that follows a gay lead, Peter, portrayed by Michael Urie.
For more information and news on your favorite stars, stay connected to glamour fame.
-->