Is Nelly Married? Who is his Wife? All Details on his Romantic Life
Inside Nelly's dating life: The rapper is a doting father of four children!
A renowned artist in the 90s with three Grammys and nine Billboard music awards under his belt, rapper Nelly's days of fame and ovation are now a long-gone story. Also, a singer and entrepreneur, Nelly's contributions to hip-hop and R&B music are immense. His debut album Country Grammar and the following album Nellyville made him one of the top-charting rappers.
Born Cornell Iral Haynes Jr, on November 2, 1974, in Austin, Texas, he first ventured into his career by forming the hip-hop group St. Lunatics in 1993 but opted for a solo career in 2000. Cornell's influence and prowess only kept growing until several misdemeanors and sexual abuse charges gripped the rapper and soon led to his fall. Nelly is a father of four but has remained unwed all his life.
Inside rapper Nelly's romantic life!
Back in the days, Nelly's popularity was sky-rocketing by the day, but even amidst the growing curiosity among his fans about his personal life, he kept the aspect of his life pretty much a secret until Nellyville; a reality television that chronicled Nelly's personal life and revealed some bombshell truth about the rapper's life.
The reality series unveiled the familial ties the rapper had offscreen. Nellyville showed the rapper as a caring father of four and an affectionate boyfriend to actress Shantel Jackson, who stood by the Dilemma singer in the turbulent time of his life. They remained iconic long-time partners until last year.
Nelly and Jackson started dating in 2014, and when the duo revealed their split last year in July, fans were taken aback. In late 2020, Nelly spoke about the possibility of engagement while calling Shantel "the one." The shocking news of the pair's split came via Instagram, where a fan asked Jackson if she and the rapper were still together, and the Freelancer actress responded with, "No, we're not, just friends."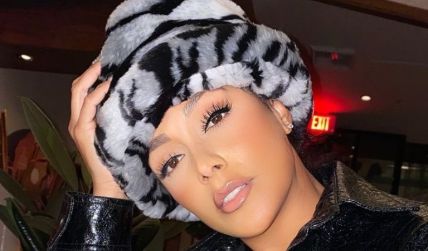 But for what it is worth, the estranged couple still maintains an amicable relationship. The Dilemma hitmaker once revealed how Jackson supported him when he competed on Dancing with the Stars season 29. Looking at his relationship with Jackson in retrospect, Nelly says, being friends first helped them maintain their spark for a long time. Together, they have no kids.
Who are Nelly's children?
Nellyville showcased the rapper as a proud father of four kids, but it was soon revealed that only two of them were his biological children. Nelly's children, Cornell III, aka Tre, and daughter Chanelle aka Nana, were raised alongside their cousins, Sydney and Shawn, Nelly's sister's children. The rapper took his niece and nephew in when his sister tragically passed away due to leukemia.
Nelly's daughter is an aspiring singer and entrepreneur. Photo Source: Instagram
Nelly's sister, Jackie Donahue, was diagnosed with leukemia in 2001 and succumbed to the disease in 2005. The rapper-turned entrepreneur shared a special bond with his sister and, after her death, refused to talk about her for a long time. Nelly later recalled being enraged when he heard the news. Nelly didn't think twice and immediately assumed the legal custody of his sister's kids.
"That's what family is there for. We pick up the pieces, and we mold each other and help shape each other," Nelly said. But it seems, out of his four children, Nelly shares the greatest bond with his daughter Chanelle, better known as Nana, who is an aspiring singer and entrepreneur.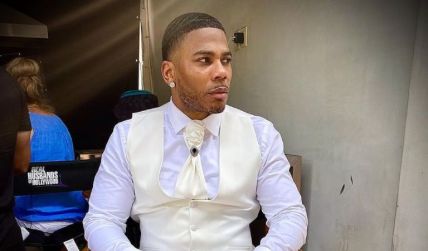 The last time we heard about Nelly's son, Tre, he was an avid footballer in high school. The guy is off the spotlight these days. Nelly's nephew Shawn is a Youtuber and his niece Sydney is an aspiring model and a mother to one. The Just a Dream singer hasn't disclosed his children's mother's identity.
For more information and news on your favorite stars, stay connected to glamour fame.
-->