What is Breast Pumping? Hilary Duff Recreated Rachel McAdam Breast Pumping
Published Mon Jan 07 2019 By Jessica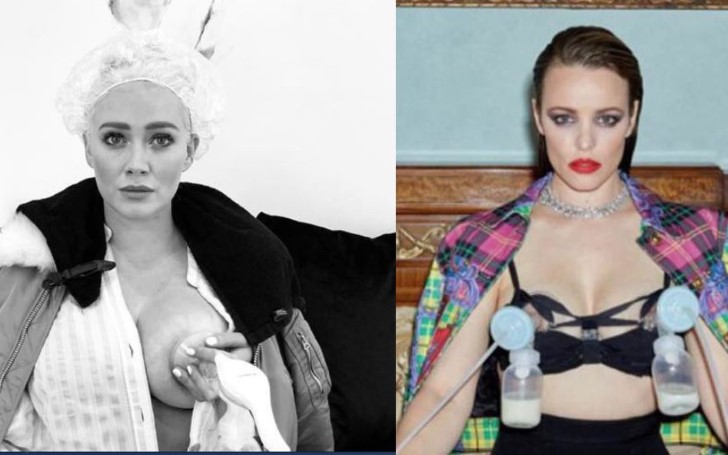 In recent times, women who regularly struggled with feeding breast milk on time to their babies prefer to rely on breast pumping. With the help of breast pumping, women now can quickly and simply provide breast milk to their kids whenever they can.
Breast pumping considered one of the best and effective methods for milk supply provides great access to your child milk needs.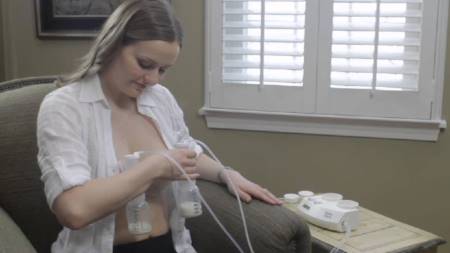 SOURCE: Breast Pumping Fundamentals
And in case you were deprived of the Breast Pumping knowledge then here you go.
Breast pumping is a procedure of extracting milk from lactating mother's breast from a mechanical device called a breast pump.
You may also prefer: Time's Up Bracelets And Ribbons Set To Make Debut On Golden Globes Red Carpet
Because of its easy accessibility, availability, and usefulness, the numbers of its usage increased more over the years.
As a matter of fact, breast pumping is famous among Hollywood celebrities as well.
The new mother, singer and actor Hilary Duff recently shared a post on Instagram displaying an act of herself breast pumping her own milk.
Hillary Duff recreation version of Rachel McAdam's breast pumping picture
However, Hilary's breast pumping image was a recreation of Rachel McAdam's cover photo for Girls. Girls. Girls. Magazine.
Read as well: Best Hair Oil To Bring Your Hair Back, No Matter How Damaged It Is
Rachel McAdam, a mother herself who gave birth to her child last year in April recently did a photo shoot performing breast pumping, wearing a diamond choker necklace and a Versace jacket in order to send the message of normalizing breastfeeding.
Similarly, Duff who also gave birth to her second child two months ago in October, inspired by McAdam, recreated the same look in an everyday form.
The former Disney act posted a side by side picture of both with Rachel and hers.
She further captioned the recreated breast pumping Black & White filtered picture saying:
"Am I doing this right? 😛"
In addition, the picture being successful to catch the media's attention surpassed over 800,000 likes.
Before sharing her recreation look of breast pumping, the amazing mother Duff previously shared a picture of herself breastfeeding her daughter.
-->