What does Eve Jobs do for a living? Exclusive Details Here
Published Thu Apr 07 2022 By sujan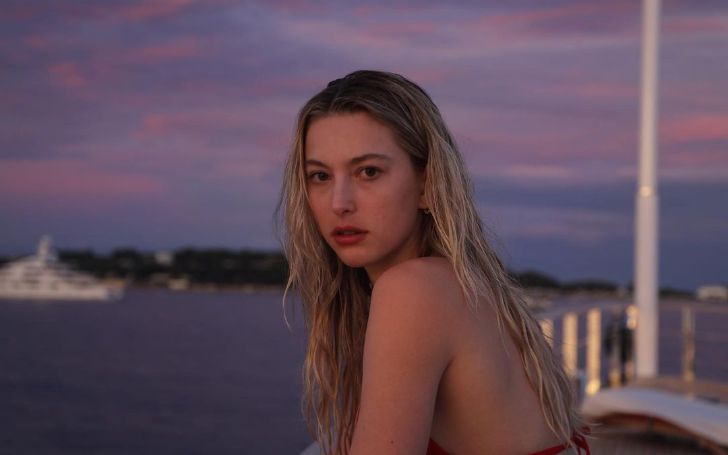 Know who Eve Jobs is? And what does she does? All in detail here.
Eve Jobs is the youngest daughter of Steve Jobs and Laurene Powell, the founders of Apple. She was born on May 2, 1998. Erin Siena Jobs and Reed Jobs are her two siblings. Lisa Brennan Jobs, Erin Siena Jobs, and Redd Jobs. Eve's aunt is Mona Simpson, the famous American author of Anywhere but Here. After graduating from high school, Eve took a year off after graduating from high school to concentrate on her riding and attended Upper Echelon Academy to develop her talents. She is graduated from Stanford University. Eve Jobs is the youngest daughter of Steve Jobs, the creator of Apple. She is an equestrian who has built a name for herself in the world of horseback riding.
Eve has participated in several international competitions with well-known personalities. She views herself as an independent lady since she is focused and intense. Eve opted to concentrate on her love for riding from an early age, planning her career and making her own choices. After graduating from high school, she took a year off to concentrate only on riding after graduating from high schools graduating from high school to focus only on riding.
Before enrolling at Stanford University for graduation, she focused on her riding. Eve is a person who aspires to establish herself in a job that is entirely unconnected to that of her father while living in the shadow of the legend, Steve Jobs. Eve is a great supporter of the Golden State Warriors basketball team. Her other interests include hiking, diving, and traveling, in addition to horseback riding. She recently modeled for Glossier, a cosmetic company.
What Does Eve Jobs Currently do?
In a candid Instagram photo, Steve Jobs' daughter Eve Jobs, 23, announces her modeling deal with DNA Model Management. Laurene Powell Jobs, the 23-year-old daughter of late Apple inventor and billionaire investor Steve Jobs, announced the good news on Instagram on Monday. The blonde beauty is also an outstanding equestrian, made the news with a candid Polaroid-style shot of herself captioned 'now represented by @dnamodels.' Steve Jobs died on October 5, 2011. She attended Stanford University and has made a name for herself as an equestrian (via Horse Sport). Eve began riding at the age of six and went on to win a bronze medal in the Pan American Games in 2019.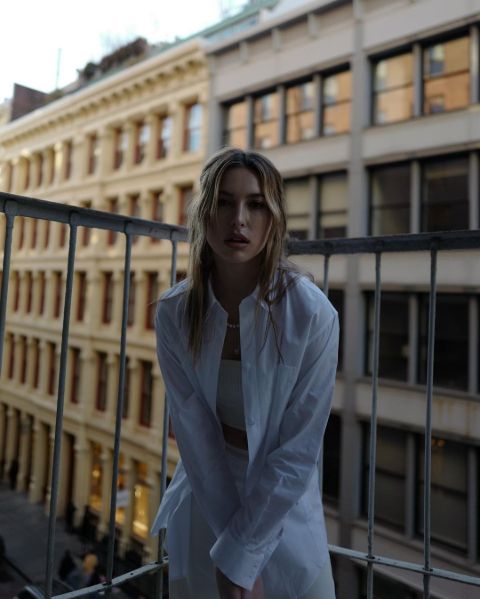 Image: Eve Jobs posing on the balcony
Source: Instagram @evejobs
The young lady has also signed with an agency after appearing at Paris Fashion Week. On the other hand, Eve Jobs is stepping into the limelight and earning a livelihood in another way: she is now a model. She was spotted in a Glossier ad in 2020, with "Euphoria" actor Sydney Sweeney and Naomi Smalls. They participated in Season 8 of "RuPaul's Drag Race" and Season 4 of "RuPaul's Drag Race All-StarsStars," People.
You May Also Want to Know: What Is Michael Keaton's Net Worth? All Details Here
Last year in October 2021, she took things a step further by debuting at Paris Fashion Week, where she wore Coperni creations. And now it's official: she's signed with DNA Model Management, according to her social media posts.
According to Models.com, this agency was created in 1993 and currently represents famous stars like Emily Ratajkowski, a model, writer, and actor, and Kaia Gerber, the daughter of supermodel Cindy Crawford. "And so it starts," wrote David Bonnouvrier, the agency's CEO, on the post, while Jennifer Gates was one of several who congratulated the news.
In the end, Jobs' career is only getting started, and we can't wait to see what the future unfolds for her. Hopefully, things work out for her!
Is a Skilled Equestrian
According to the Daily Mail, she competes against Bill Gates' daughter Jennifer Gates, Steven Spielberg's daughter Destry Spielberg, and Bruce Springsteen's daughter Jessica Springsteen at a $15 million property her mother bought in Florida. She's carving a new route for herself now, and it's an intriguing one.
Image: Eve riding a horse at an event.
Source: Instagram @evejobs
The late Apple founder's daughter almost regularly participates in horse riding events. In May 2021, she even won the CSI 3 Grand Prix at the Split Rock Jumping Tour in Lexington, Kentucky racking in $130,000 home.
Later in August, she triumphed in another competition, Reliable Rentals Grand Prix in British Columbia, Canada. She won $100,000 along with the trophy with her horse Venue D'Fees Des Hazallees.
So, although Eve is not pursuing in the footsteps of her celebrated dad, you can see that she is making him proud by doing what she loves and is good at and so far the lady is doing a pretty good job.
Don't miss: Vicky Pattison Stepped out with her Boyfriend Ercan Ramadan to Celebrate Valentine's Day Together.
For more news and information regarding your favorite celebrity, stay connected to Glamour Fame.
-->