What is going on! Miley Cyrus and Brody Jenner's ex Kaitlyn Carter Kisses In Italy
Published Mon Aug 12 2019 By rhyss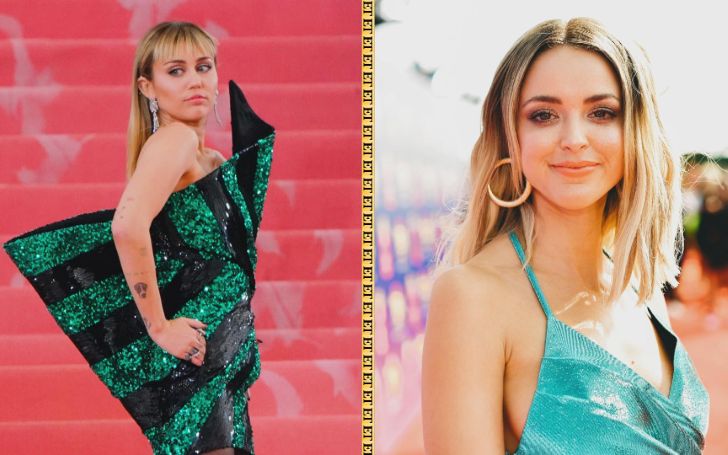 Miley and Kaitlynn seem to be making the best out of their holiday getaway!
Just hours after splitting with her husband, Liam Hemsworth, Miley Cyrus seemingly forgot all the worries as she kisses Kaitlynn Carter during their fun-filled vacation in Italy.
The 'Wrecking Ball' hitmaker was photographed smooching Kaitlynn, who happened to have separated from her husband Brody Jenner past week.
The photos obtained by Entertainment Weekly shows Cyrus, 26, and Carter, 30, kissing.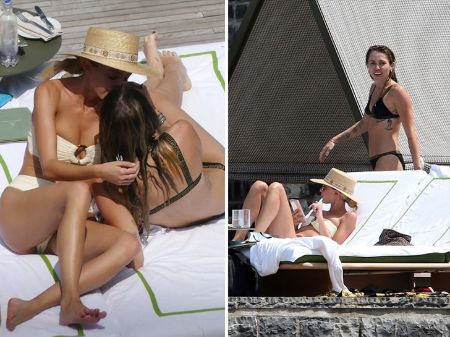 While explaining the situation, an insider maintained, Cyrus and Carter, are 'just having fun.' But many outlets beg to differ as they believe something might be cooking between the two.
Back in 2016, Miley has openly talked about her sexuality. She revealed that generalizing her sexuality is something she's not able to do. According to her, she is pansexual.
During her Disney days, she stated she was in a relationship with another woman. She stated,
"I always hated the word 'bisexual' because that's even putting me in a box. I don't ever think about someone being a boy or someone being a girl. Also, my nipple pasties and shit never felt sexualized to me. My eyes started opening in the fifth or sixth grade. My first relationship in my life was with a chick."
What's more, their kiss comes days after both of them got separated from their respective partner. Kaitlynn called it quits with Brody whereas Miley split from Liam.
Well, all of this points us to one direction but let's not jump into any conclusions right now and hold onto our horses.
For now, who knows, the duo might be having some fun, just like the source said. At the moment, everything will be fizzled out once both of them decides to startle us all by a surprising revelation.
-->