What is Helen McCrory's Net Worth in 2021? Learn All About Her Earnings and Wealth Here
Helen McCrory's Massive Net Worth And Her Income Details; Complete Analysis Here!
Born Helen Elizabeth McCrory on 17 August 1968, in Paddington, London, she was an English actress. Debuting with the play "The importance of being earnest" in 1990, Helen portrayed remarkable characters like Lady Macbeth, Rosalind and won multiple theatre awards for her roles.
Popularly known for her role in "Harry Potter" and "Peaky Blinders, she played an evil ally in the first and a matriarch of a crime family in the latter. She is remembered just like her powerful characters in real life, only a lot more empathetic and courageous.
Retained in our memories as aunt Polly Gray from her last iconic character, she is now survived by her husband and two children. Continue reading as we bring you Helen's life-long accumulated fortune and the legacy that she's left.
Helen McCrory's Colossal Net Worth!
Helen's husband,, Damian Lewis declaring her sad demise on Twitter wrote; "I'm heartbroken to announce that after a heroic battle with cancer, the beautiful and mighty woman that is Helen McCrory has died peacefully at home, surrounded by a wave of love from friends and family."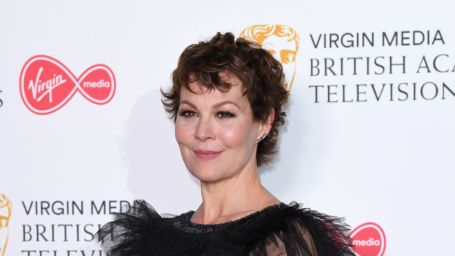 Helen McCrory's estimated Net Worth at the time of her death was a whopping $25 million.
Photo Source: Marca
Weighing the late actress's artistic and monetary accomplishments, many were dumbfounded by the 53 years old's huge fortune and her proficiency before she introduced herself as Polly Gray to the current generation.
Don't Miss: 'Downton Abbey' Returns With A Second Season..
At the time of her death, Helen's Net Worth was estimated to be a whopping $25 million. With a career stretching over three decades and having done at least 28 films and uncountable plays all these years, Helen's massive fortune spoke greatly of her accomplishments throughout the years.
Helen McCrory's Charity Works!
As tributes poured in for Helen, instances of her compassion amidst the pandemic and her charity works over the years warmed people's hearts.
Helen McCrory died of cancer on April 16, the actress kept her disease hidden till the very end.
Photo Source: News Sky
Helen and her husband Damian had raised more than £1million to feed the frontline workers last year, taking the kind initiative further the couple also launched a campaign to help the NHS workers.
British comic Matt Lucas had penned an emotional tribute for Helen, praising her for living the way she did.
McCrory also served as a patron of the London's children charity Scene & Heard. Helen had appeared on Good Morning Britain just weeks before her death appearing all pale and croaky to promote the Prince's charity.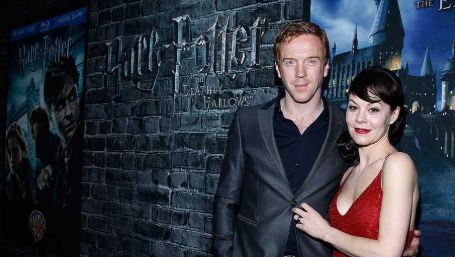 Helen McCrory and her husband Damian Lewish raised £1million during the pandemic to help feed the frontline workers.
Photo Source: Wesh
McCrory was also a skilled voice actor, and she was the voice behind many of our favorite childhood animations like "Phineas and Ferb," "Fantastic Mr. Fox." A colleague said Helen was a tiny woman but would possess the stage and room with her fierce depth and charm.
Check Out: What is Paula Abdul's Net Worth? Find All the Details of Her Wealth Here
A close friend revealed that Helen kept her illness a secret from her close ones because she wanted people to remember her last few years for her commitment to her work, family, and charity.
For more information and news on your favorite celebrities, stay connected to Glamour Fame.
-->