What is Lola Consuelos, Kelly Ripa's Daughter's Profession & Net Worth? Exclusive Details Here
Published Thu Mar 24 2022 By sujan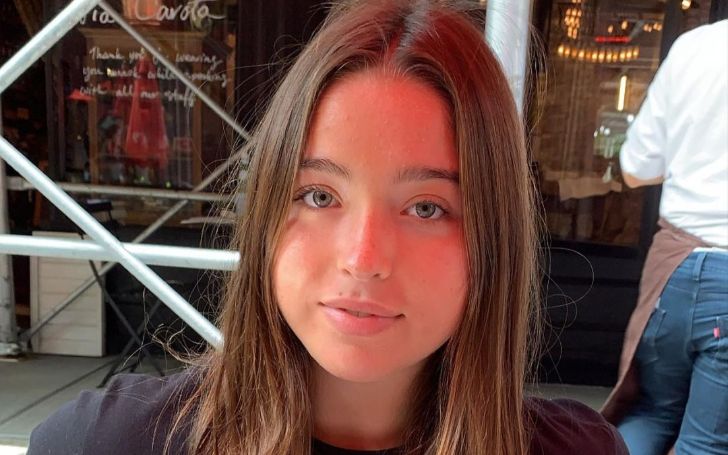 Learn about Lola Consuelos, Kelly Ripa's Daughter, her profession, and net worth all here
Lola Consuelos is TV star Kelly Ripa and actor Mark Consuelos' 21-year-old daughter. Kelly and Mark are one of Hollywood's longest-standing couples, and they have impressively been married for more than 20 years. They first encountered in All My Children movie set in 1995 and eloped on May 1, 1996. Their first child, Michael Consuelos, is now 25. He was born in June 1997, followed by Lola on June 16, 2001, and Joaquin Consuelos in February 2003.
Lola and her siblings spent their childhood together in New York City with their parents. Although, they spent a lot of time in Los Angeles. Half of her popularity came from her parent's reputation indeed. Lola is from an exciting family and has stepped on the red carpet many times with his family.
The 20-year-old is currently a student and continuing her study at New York University. Regarding Laura's career, the media has not confirmed. She may be focusing on her education at the moment. It looks like she is interested in music and is planning to follow the music industry professionally.
What is Lola Consuelos's Profession? What is She Currently Doing?
Lola Consuelos is a student at New York University, and there she's majoring in music and trying to graduate, majoring the music. Lola's mother is a TV host/actress, and her father is an actor. Lola seemed to be taking a different path than her parents, who have walked in the entertainment industry, as she's working on a career as a musician and trying to be a musician.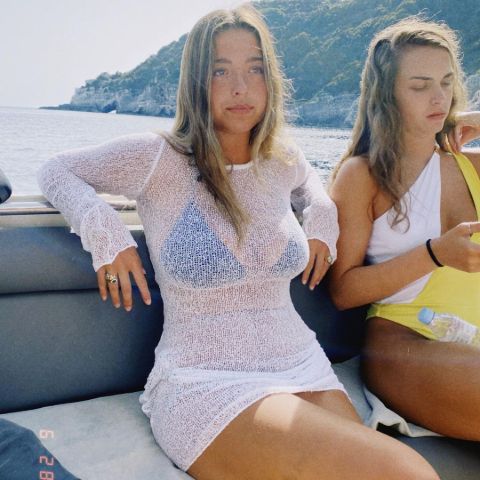 Image: Lola during her summer holidays
Source: Lola Consuelos's Instagram (@ theyoungestyung)
Lola had previously shared a video of herself singing on social media platform Instagram, and she has mow wiped her Instagram page clean from her past posts, and now it looks like she is back on Instagram.
Also, see: 'RHOP' Star Mia Thornton Announces Cancer Diagnosis!
The video, which has been deleted, featured Lola singing "Jealous" by Labrinth while playing the piano. "You are gifted," Kelly gushed in the comments section, along with several lovely emojis. Although Lola deleted most of her old posts, she still has a public account, @theyoungestyung, where fans can follow her if she decides to post more singing videos in the future. She recently added her vacation picture to say she is again in action.
Lola Consuelos's Net Worth
Lola Consuelos has yet to make her net worth as she is still not professional in music and is still pursuing it. Fear not, though; she hasn't acquired any net worth. Her parents have already booked millions of net worth, which will make their lives easier and help her freely follow her career without having a second thought.
Image: Lola Consuelos's parents have a combined net worth of $142 million.
Source: Lola Consuelos's Instagram (@ theyoungestyung)
Her father's total net worth is $40 million, and her mother's worth is $120 million. She also earns $22 million annually as a salary. She and her family live in a big house, like a $27.4 million mansion. They have invested in different sectors. From there, they earn quite a bit more.
Don't miss: 'EastEnders' Actress Anna Karen Dies in House Fire
For more updates on your favorite celebrity, stay connected to Glamour Fame.
-->