What is Nicky Hilton's Net Worth in 2022? Get All the Details Here!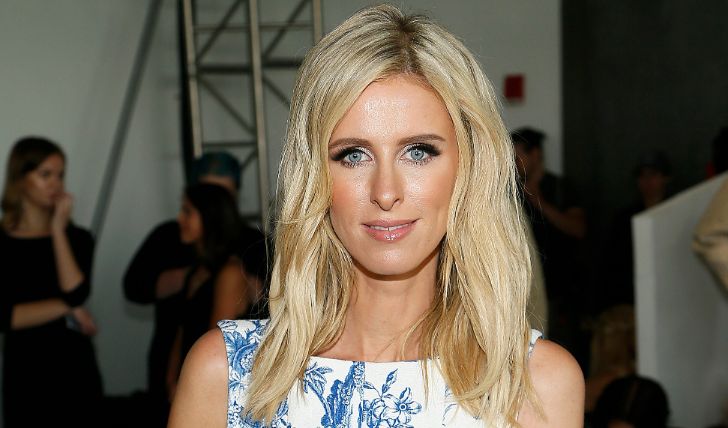 How rich is Nicky Hilton in 2022? Get the exclusive details here!
Everyone knows her as the younger sister of Paris Hilton, but Nicky Hilton is much more than an integral member of the famous Hilton family. For starters, she is also a member of the wealthy Rothschild family through her marriage to James Rothschild. Career-wise, Nicky could be a subdued version of Paris. She is also a businesswoman, model, socialite, and fashion designer.
Nicholai Olivia Rothschild was born on October 5, 1983, in New York City to business tycoon Richard Hilton and former actress and socialite Kathy Hilton. Nicky, 38, has it all, and if you presume the socialite's wealthy background to be the base of her empire, then you're partly right. Nicky says she has been working for what feels like forever. The hotel heiress assures us she has never taken her rich background for granted.
Nicky Hilton's Net Worth Revealed!
"I've been working for what feels like forever, and "I'm very, very happy that my parents pushed us," Nicky confessed in an interview. The hotel heiress turned entrepreneur has an estimated net worth of $50 million, not the richest Hilton but not the least rich either. Nicky credits her mega-millionaire parents for instilling good work ethics in all of their children.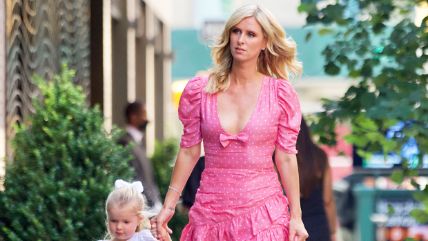 "I think when everything is handed to someone, it can be really harmful. It's so important to learn the value of earning a dollar and feeling that accomplishment as a result," Hilton adds. Nicky was 21 when she launched her first clothing line. In a couple of years, Nicky was the face of Australian lingerie brand Antz Pantz.
The young socialite didn't stop after the initial success; first, she would design a line of handbags for the Japanese company Samantha Thavasa and soon segue into creating more high-end handbag lines. Nicky also ventured into jewelry designing; her piece cost $200 back in 2010.
Nicky and her husband live in a multi-million dollar penthouse in NoHo.
Source: Home & Ideas.
Hilton continues to expand her business; In recent years, she collaborated with Tolani and launched a Mommy and Me capsule collection, then a line for travel essentials. In September 2019, Hilton released a footwear line Nicky Hilton x French Sole. Hilton has had a brief career as a model. After her stint as the face of Antz Pantz, Nicky appeared in a few fashion magazines.
See Also: What is Paris Hilton's Net Worth in 2021? Get the Complete Details Here!
Nicky reportedly sold a Hollywood Hills apartment for $2.625 million in 2013. She had paid between $2.8 million and $3 million for the property in 2007, thus she had suffered a considerable loss on her initial investment.
Hilton has donated to numerous charities, including the Starlight Children's Foundation, the Make-a-Wish Foundation, the Race to Erase MS, and the Union Rescue Mission.
Nicky Hilton's Husband's Net Worth!
Unlike her popular sister Paris, who's always in the limelight for good or bad, Nicky believes in keeping away from the frenzy of celebrity culture. But when she tied the knots with Rothschild's heir James Rothschild, in 2015, the duo did catch the attention of tabloids for several months.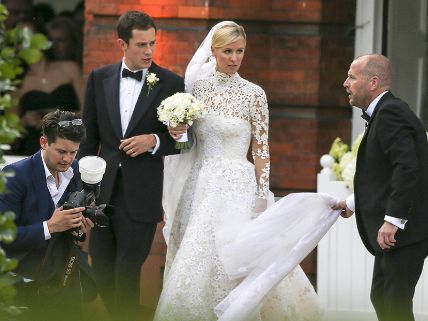 James, a financier and businessman, has an estimated net worth of $1.5 billion in 2022. Like the Hilton family who bequeathed their wealth via their century-old hotel business, the Rothschild owe their bank balance to the banking business.
Hilton and James started dating in 2011. The couple was engaged by 2014, and then came the much-awaited wedding that took place on July 10, 2015, in Kensington Palace Gardens. They have two daughters together, Lily Grace Victoria Rothschild, and Theodora Marilyn Rothschild.
Nicky Hilton Career Highlights
Nicky Hilton began her fashion design career in 2004 with her own apparel line. She later created handbags for Samantha Thavasa before launching her own collection, Nicholai. She debuted a jewelry collection in 2010.
Nicky Hilton began her fashion design career in 2004 with her own apparel line.
Photo Source: Instagram
Hilton teamed with eLuxe in 2014 to produce a ten-piece line. That same year, she published 365 Style, a fashion-related book. In 2015, she teamed with Smashbox to produce a cosmetics brand and designed a capsule collection of handbags for Linea Pelle.
From 2017 through 2019, Nicky worked on many collections with Tolani. In 2019, she also collaborated with French Sole to produce her first footwear collection. Furthermore, Hilton is a model who has worked with companies such as Antz Pantz. She was also featured in fashion magazines like Lucire.
Despite partnering with investors to launch her own hotel franchise, Hilton eventually sued her partner in federal court over their use of her name. Her partners countersued her for breach of contract in 2007.
For more information and news on your favorite stars, stay connected to Glamour fame.
-->