What Is Shark After Dark Sweepstakes? Grab All The Details Here!
Published Mon Jul 29 2019 By Travis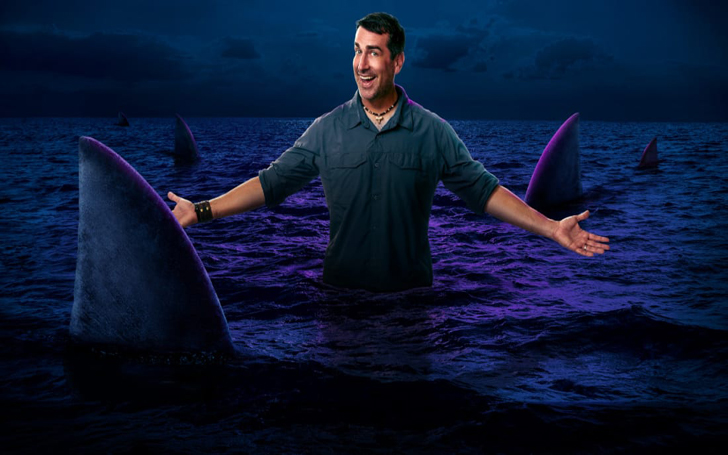 'Shark Week' started on Sunday, and Rob Riggle was hired to host 'Shark After Dark', the talk show which started airing at 11 pm. Shark Week is a big deal for Discovery channel as people are excited about celebrities diving with sharks, and this time the Discovery channel is giving five lucky winners to swim with Great White Sharks at Guadalupe.
It is an all-expenses-paid trip to the swim with the shark, and there are straightforward rules you have to follow to win the prize.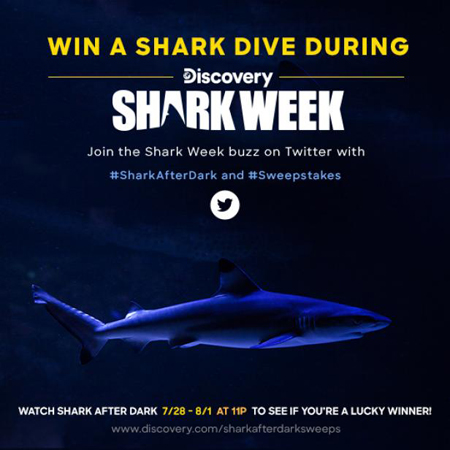 Here is what you need to do!
First of all, get a twitter, already have one then it is fine, if not then go to Twitter and get yourself an account.
After you set up your Twitter account, make sure you are public with the account, if the account is private, your tweet and responses will not be visible.
Then to enter the sweepstakes, all you have to do is tweet with the hashtag #sharkafterdark and #sweepstakes. The entry is free as you don't have to pay any fees relating to the sweepstakes.
The entry tweet needs to be within 9 am eastern time on July 28, 2019, to 11:30 pm ET July 31, 2019.
The entry is only limited to one entry per person, and multiple entries will disqualify the person as only the first entry will be taken into account. Multiple persons using the same account will also be disqualified as well as the people creating multiple accounts to enter the sweepstakes will also be disqualified.
There will be five drawings made for the sweepstakes and the people from 48 states (excluding Hawaii and Alaska) are eligible for the prize. Family members or immediate relatives of the company hosting the draw are excluded from entering for the prize.
Also Read: A Newlywed Couple's Journey to reach 'Into the Wild' bus ends in a Tragic Death
Since the company needs to get all the information relating to the person entering the contest, so people need to be aware of the privacy policy of the company and agree to them.
As for the prize, the winner of the contest will get is a round trip for two in coach from the nearest major airport to the winner and they will also get a two night one day stay in a hotel and finally the winners will also get a shark diving experience for two.
Be sure to get your entries in like most of the people on Twitter are doing and best of luck to all the participants. We hate sharks, so under no circumstance, we are going to enter.
-->