What is Shock G's Net Worth in 2021? Find All the Details Here
What Is Shock G's Net Worth In 2021? Find The Complete Details Here!
Also known as Humpty Hump of the hip-hop group "Digital Underground," he was an American rapper, musician, and lead vocalist of the hip-hop group Digital underground. An iconic 90s rapper, he had strings of hits like "the Humpty dance," "I get around," and many more.
Known as Gregory Edward Jacobs off stage, he was famous by the name Shock G, an influential musician himself; he was also credited for the initial success of the late legend Tupac Shakur.
Born on August 25, 1963, in New York City, Shock G learned to DJ as a young kid and mastered drums and piano before endeavoring in showbiz. The rapper was recently found dead in Tampa, Florida, at the age of 57.
Shock G's Colossal Net Worth And His Breakthrough!
Mentored by his cousin Rene Negron and friend Shawne Trone, Gregory learned hip hop and adopted the name "G Shock" under their recommendation.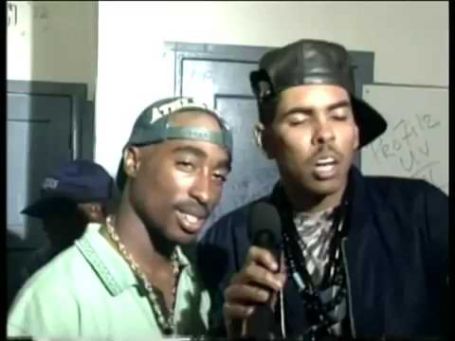 Shock G was the man behind Tupac Shakur's many hit singles.
Photo Source: Youtube
Shock dropped out of school at 14 to start a mobile DJ crew and began performing at parties and gatherings, eventually catching TonyStone's attention, a program director, who offered Shock his first legit job.
Check Out: Wayne Newton's Wife: Details on His Married Life
A job Djing on the air, which made Shock the youngest personality in radio with a regular time slot. With a professional background spanning more than four decades, Gregory saw the pinnacle of his career after establishing "Digital Underground" with Chopmaster J and late Kenneth Waters.
Shock G's estimated net worth at the time of his death was $3 million.
Photo Source: Mirror
Shock G's net worth during the time of his death was estimated to be a massive $3 million. Gregory had also acquired the reputation of being a renowned music producer in the 1990s; he produced Tupac Shakur's "I get around" and went on to collaborate with the late icon on many projects.
Don't Miss: Christina Miliana Becomes A Mother Again: Second Child With Boyfriend Matt Pokora.
As colleagues and friends mourned Shock's death, they remembered him as a very jovial and carefree person who loved to live life on his own terms.
Shock G, Dead At 57!
Shock G was the mainstay of the digital underground; the 1970s funk genre heavily inspired their band. They toured around the world every year. After almost 20 years of collective success and touring, Shock G announced the group disbanded in 2018.
Shock G was found dead aged 57 in Tampa, Florida, because of a cause unknown yet.
Photo Source: TMZ
The rap icon was found dead on April 22, in Tampa, Florida, where he spent most of his early years. His former groupmate Chopster J took to his Instagram to announce Shock's death. It isn't known whether Shock G died of natural cause or if there was foul play involved; the case is still being investigated, said a source.
Recommended: History Made as Chloe Zhao Becomes The First Asian Director to Win An Oscar
Many celebrities mourned the late rapper's death, and some, remembering the legend shared little anecdotes on him. Rapper Ice Cube, actress Viola Davis and comedian Leslie Jones are few names of many who expressed immense grief upon hearing the news of Shock G's death.
For more information and news on your favorite celebrities, stay connected to Glamourfame.
-->