What Is Megan Fox Up To Since The Transformers Movies?
Published Mon Jun 03 2019 By Andrew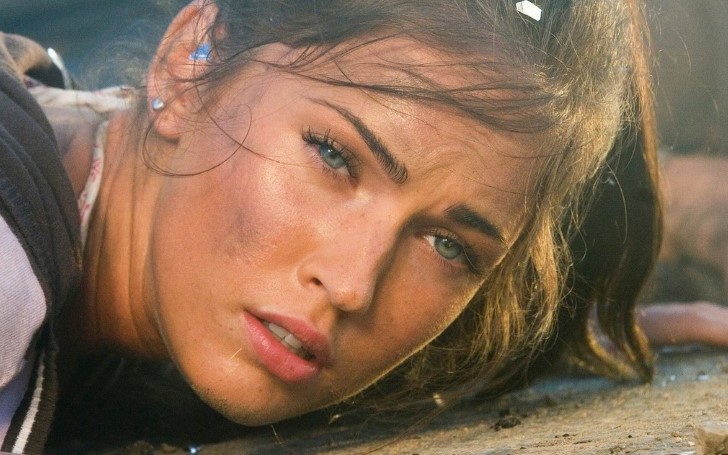 There was a time when every movie enthusiast had a massive crush on the blue-eyed bombshell Meghan Fox but fans have been wondering where she is right now. Well, we might just have answers to your questions.
Contributing her astounding acting talents to various flicks and series namely Teenage Drama Queen, Two and a Half Men, and Hope & Faith the breakthrough for Megan Fox came when she was cast in 2007's Transformers, the first live-action adaptation featuring the robots in disguise.
Fox gave utter justice to the role of 'Mikaela Banes' in the movie garnering a lot of media attention which sure was in her favor. However, while we're still getting Transformers movies (Bumblebee spinoff rolled into theaters last December) Fox's time in the film series was rather short as she parted ways with the movies only two rendition in.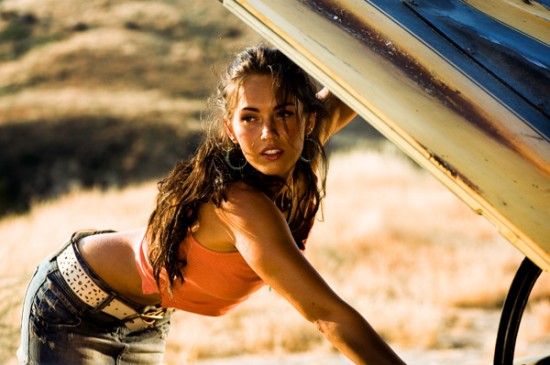 Megan Fox in Transformers 1.
SOURCE: The Mary Sue
Although speculations of her movie career going down in shambles has been swirling around for quite a while, reality actually stands in the exact opposite side of the rumors and seems to be in no way slowing down. It is quite undeniable that Meghan Fox will forever be remembered for her role in Transformers but it sure doesn't mean that she hasn't been the part of movies and television shows. Moreover, she got a major platform to strengthen her acting talents on multiple occasions while making a foray back into blockbuster territory on multiple occasions as well.
We bring to you some of the acting endeavors that Megan Fox has partaken ever since her departure from the Transformers franchise.
Meghan Fox Movies
Contrary to popular belief Megan Fox never quite faded out of the movie scene and provided her good looks complemented by that wondrous acting talents to many flicks which won the heart of fans.
After leaving the Transformers movies Fox made her presence known in Hollywood through Jennifer's Body(2010) which sees Fox's titular character becoming demonically possessed and killing her male classmates in order to survive, and her best friend Needy, played by Amanda Seyfried, tries desperately to stop her. Although the movie didn't perform well in the box office department and earned mixed reviews it is in the hall of fame as a cult classic.
Watch: Jennifer's Body's Trailer
Then Fox appeared in Jonah Hex, a DC Comics character to live action for the first time making a little under $10 million despite costing $47 million to make. The actress then went on to make several small features in movies like 'Dictator' and 'This Is 40'.
Meryl Streep Claims The Term 'Toxic Masculinity' Hurts Boys >>>>
She enjoyed the lead in the movie Teenage Mutant Ninja Turtles back in 2014 portraying the role of April O'Neil. Moreover, she also continued with her role in the second rendition of the movie released in 2016.
Check out: Teenage Mutant Ninja Turtles starring Meghan Fox
The prolific actress sailed on with her acting endeavors onto the recent years with movies including Think Like a Dog in 2018. 2019 saw a lot of activeness in Fox's acting career as she enriched many stories through her magical gift to bring the characters to life in the movies like Battle of Jangsari, Above the Shadows, Naya Legend of the Golden Dolphin and is currently busy with the filming of Big Gold Brick.
TV Career
On multiple occasions, Meghan Fox oozed the audience with her acting charms in the Television scene as well. Fox portrayed many roles in TV series throughout her career but after leaving Transformers, fans got to witness her major cameos in the series like Wedding Band and Robot Chicken. However, her recurring role came back in 2016–17 when she was cast as 'Reagan Lucas' in the 5th and 6th season when Zooey Deschanel was on maternity leave.
Music Videos
The now 32-year-old has also been featured in multiple music videos, the major ones including Panic! at the Disco's 'New Perspective' back in 2009 and in 'Love the Way You Lie' by Eminem featuring Rihanna back in 2010.
Watch: Music video featuring Fox
Although the world may be hung up on the speculation that Megan Fox is a goner from the entertainment industry and her acting career a ghost town, she is rather busy with a variety of projects while enjoying an astounding journey around the world of acting.
-->