Meryl Streep Claims The Term 'Toxic Masculinity' Hurts Boys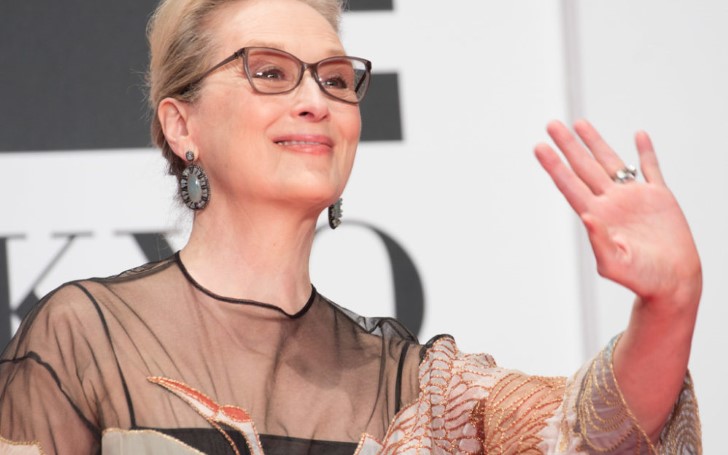 Meryl's ideas are vastly different from other people, and this time, Streep thinks that the term 'toxic masculinity' can be harmful to men and boys.
Recently, Meryl Streep was taking part in a Q&A for the second season of the HBO's show 'Big Little Lies' at women's working space 'The Wing'.
During the event, Meryl's co-star Nicole Kidman telling an incident how a male fan approached her to say how much he enjoyed the female-led show.
Meryl Streep attends the premiere of HBO's Big Little Lies on May 29, 2019, in New York City.
Source: Yahoo!
Between all that, Meryl cut in to say that she finds the label 'Toxic Masculinity' hurtful to young men. Meryl said,
"Sometimes, I think we're hurt. We hurt our boys by calling something toxic masculinity. I do. And I don't find [that] putting those two words together … because women can be pretty f***ing toxic. It's toxic people. We have our good angles, and we have our bad ones. I think the labels are less helpful than what we're trying to get to, which is communication, direct, between human beings. We're all on the boat together. We've got to make it work."
But the 69-year-old actress's comment gathered profusion of criticism on social media and many accused Meryl misunderstood the term 'Toxic Masculinity'.
See Also: Kit Harington Looked In Good Spirits As He Was Spotted Out And About In Connecticut

Toxic Masculinity is a harmful behavior and attitudes that are associated with men from North America and Europe. It is something in which men suppress emotions during stressful situations, develop traits such as homophobia and misogyny, and conform to stereotypes of 'males', including being socially dominant.
Recommended: Fergie Files for Divorce from Josh Duhamel Almost 2 Years After Announcing Their Split

There's a simple yet perfect description of what actually the term means, according to 'Good Men Project', 'Toxic Masculinity' is "a narrow and repressive description of manhood" defined by "violence, sex, status, and aggression".
Meryl Streep on the #TimesUp and #MeToo Campaigns.
SOURCE: HeyUGuys/YouTube
This is not the first time the actress made a controversial statement. in 2015, Streep rejected the term 'feminist' in favor of being described as 'humanist'.
Read Also: BTS Becomes The First Korean Act To Play At Wembley After Selling Out Their First Night In 90 Minutes

However, in 2018, she was an active member of the Time's Up movement to protect women from sexual discrimination in the film industry. And people are up in arms why she seemed to care about Time's Up, but not at all about toxic masculinity.
-->