Vanessa Laine Bryant Parents: Know About The Troublesome Family Relationship
Published Tue Feb 23 2021 By Bran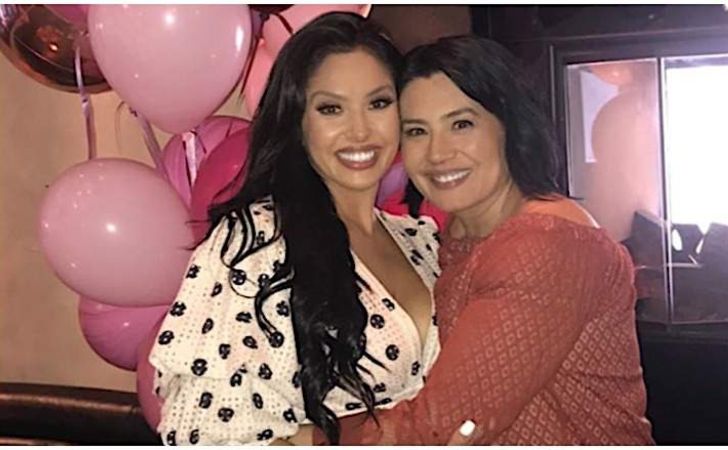 Vanessa Laine Bryant's history and relationship with her parents are quite dramatic. Grab all the exclusive details in this article.
Being a celebrity wife is definitely a ticket to immense fame, and Vanessa Laine Bryant is someone who belongs to the same category. One of the vital reasons why she is prominent across the globe is because of her relationship with NBA legend Kobe Bryant, as her wife of eighteen years. Unfortunately, she became a widow to the LA Lakers star as he passed away in early 2020.
Apart from Vanessa Laine Bryant's colossal fortune, she has had a difficult time managing her family life. Since the celebrity spouse lost one of her daughters, the actress faced a tough time. getting her remaining three kids to move on to the fact that they lost their king-like father and a sibling.
Furthermore, the former model even has a difficult period managing her relationship with her own parents. Stay right here to know who they are and how their relationship stands.
Who Are Vanessa Laine Bryant's Parents?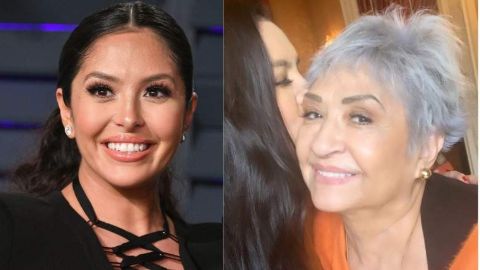 Vanessa Laine Bryant is a mother of four adorable daughters.
Photo Source: Heavy
Vanessa Laine Bryant might be a renowned figure in the entire NBA, but her parents are someone who lives a life in the most low-key manner. She shares her blood relationship with her beloved father, Stephen Laine and Sofia Laine.
Don't Miss: Does Political Commentator Rush Limbaugh Have Any Children?
Vanessa Laine Bryant's father, Stephen Laine, lives a life way beyond the limelight. In fact, he is a retired inventory manager in a food company. In fact, the 71-year-old is a multiracial Caucasian who follows Christianity.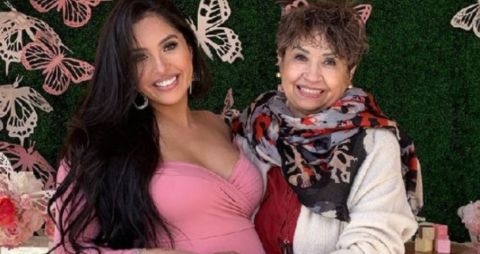 Vanessa Laine Bryant's mother, Sofia Laine, filed a lawsuit against her.
Photo Source: Moms
On the other hand, Vanessa Laine Bryant's mother, Sofia Laine, is also someone who rose to fame because of her on and off relationship with Kobe's widow.
Over the past few years, the mother-daughter did attend a few of the LA Lakers' matches in the NBA. Back on November 29, 2015, Sofia, Vanessa, and Natalia attended the game of Los Angeles Lakers vs. Indiana Pacers at Staples Center.
Vanessa Laine Bryant's Mother Sued Her
The personal life of Vanessa Laine Bryant, especially in her family, has been full of drama and controversies. The mother-daughter recently made it to the news as it was Kobe's wife who kicked her mother out of their house.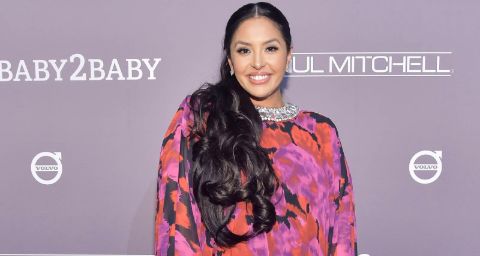 Vanessa Laine Bryant is accused of kicking her mother out of the house.
Photo Source: Earn The Necklace
Sofia Laine recently broke into the headlines when she accused Vanessa of telling her to 'get out' of their residence. Not even within a year of Kobe's demise, the celebrity mom even disclosed how her daughter gave her a harsh order to return her vehicle.
"She told me, 'I need you to get out of this house,' - Vanessa Laine on Univision's 'El Gorda y La Flaca Show
Recommended: Know All About Vanessa Laine Bryant's Children With Late NBA Sensation Kobe Bryant
To respond to the harsh allegations, Vanessa Laine Bryant told how her mother is continuing to try and find ways to extort a financial windfall from their family. Furthermore, Kobe's wife and mother of four added how that the lawsuit was frivolous, disgraceful, and unimaginably hurtful.
Related: Kobe Bryant's Wife Vanessa Laine Bryant's Net Worth In 2021 - The Complete Breakdown
For more news and updates about your favorite stars, please stay connected with us at Glamour Fame.
-->