Who is Akiko Matsuura? Some Unknown Facts About Charlie Heaton's Ex-Girlfriend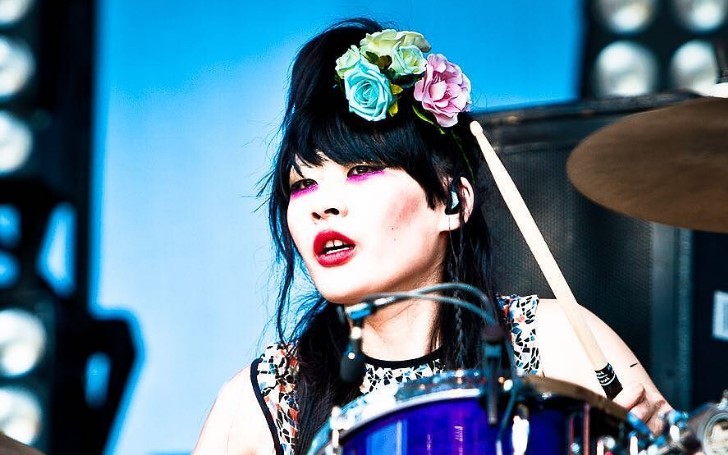 Know who Akiko Matsuura is? Also, know about her relationship with Charlie Heaton.
Akiko Matsuura is the multitalented ex-girlfriend of "Stranger Things" star Charlie Heaton. The ex-couple met when Heaton was the drummer of a band, and Matsuura was the lead singer.
Akiko is known to be an over-the-top musician with her flashy dance movies and unique dressing sense. She is known for being part of three known music bands like 'Comanechi,' 'The Big Pink,' and 'Pre.'
Here are some of the unknown facts about Akiko Matsuura.
Akiko is a Talented Musician
Matsuura kick-started her career after getting in contact with Simon Petrovich and came up with a rock band called 'Comanechi.' Together they released the first album 'Crime of Love.'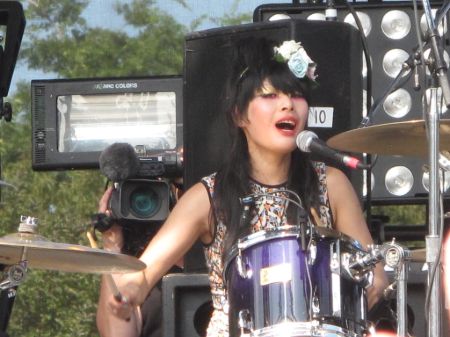 Akiko is a talented drummer as well as lead singer.
Despite their hard work, the group couldn't do any good, which was why Akiko joined another musical band 'The Big Pink' as a drummer.
You May Also Like: Stranger Things: Here Are The Five Occasions Steve Harrington Was The Best Character In The Series!
That's not it, after being a part of two musical bands, Matsuura finally joined an English rock band named 'Pre' as a vocalist. She was able to engage fans due to her peculiar and unique dressing style, which was mostly in underwear.
Akiko's Relationship With Charlie Heaton
The couple, Akiko and Charlie, met when the Comanechi band just started to form. Heaton was the drummer of the musical band when Matsuura was the lead vocalist of the group.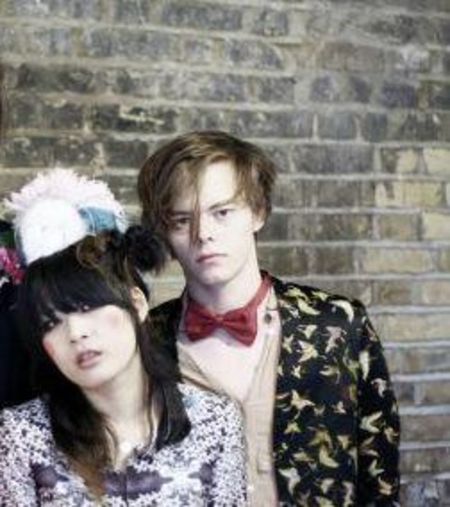 Akiko and Charlie met at a mutual friend's party.
Source: Famous Fix
The pair's relationship took a flight when they met at a friend's party. They dated for years while following their career paths at their teenage. However, sadly the couple went off in different ways and broke up. Though now Charlie is dating his 'Stranger Thing' actress 'Natalia Dyer.'
Charlie and Akiko Share a Son
Together, the couple shares an adorable son named 'Archie Heaton.' The information about Heaton's son was kept under cover until he was busted in the airport due to traces of white powder like cocaine in his belongings. This was when he was traveling to the United States of America.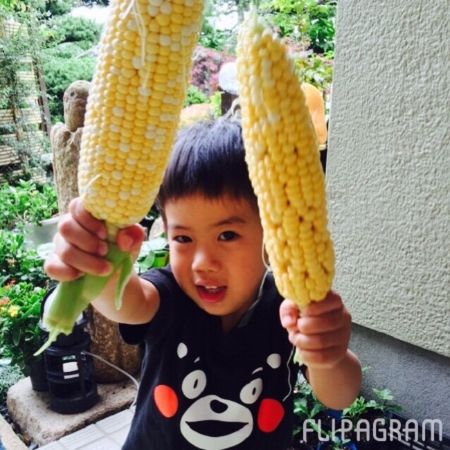 The son of Charlie Heaton and Akiko Matsuura, Archie Heaton, is now almost six years old.
Source: Puzzups
The son, Archie, was brought into the world in May of 2014. After the break, the little one lives with his mum in London. However, even though daddy Heaton is busy with the work schedule, he does manage to spend quality time with the kid.
Akiko Matsuura's Net Worth
Being a member of not one but three bands surely does bring some perks. The Japanese/ British lady actively worked as a drummer and lead vocalist over the years.
A mom and a musician, Akiko aspires to write the perfect single. Akiko Matsuura holds an impressive net worth of $1 million.
Source: Just Richest
The 26-year-old working mom, Akiko Matsuura, managed to establish a networth of a whopping $1 Million through all her album releases, concerts, and performances. Besides that, Akiko is running a project named 'Sperm Javelin.'
Popular For Stage Antiques
The artist is pretty famous for her energetic and quite wild performances on the stage, including a lot of stage dives. The stage dives don't always go as planned because there are many times that she's fallen face first in the ground.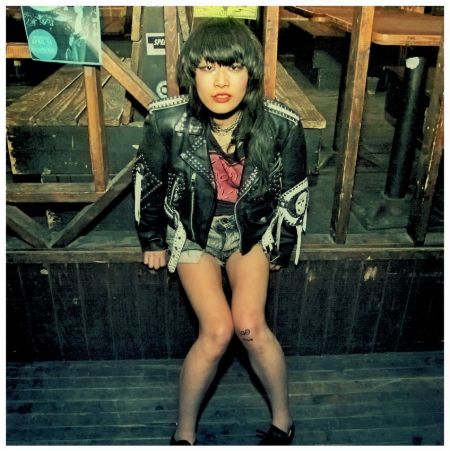 The musician is now looking forward to releasing a new music album.
Source: Flickr
Akiko is mainly famous for her dressing sense. She is known to give some of the performances in just her underwear. To say the least, the musician does know how to keep the crowd on their toes.
Despite her rather successful career, the artist remains hidden from the outer world and firmly avoids public encounters and appearance. Akiko is so secretive right now she even removed all her photos and post from her Instagram and other social media. Akiko Matsuura's Instagram account '@comanechi' doesn't have any followers, nor does her account has any photos.
Also See: Stranger Things' Robin Actress Maya Hawke - Who Is Her Boyfriend?
For more of these interesting news, be sure to check out Glamour Fame.
-->