Who is Andrew Glennon's Mystery Girlfriend?
Published Mon Sep 30 2019 By Sea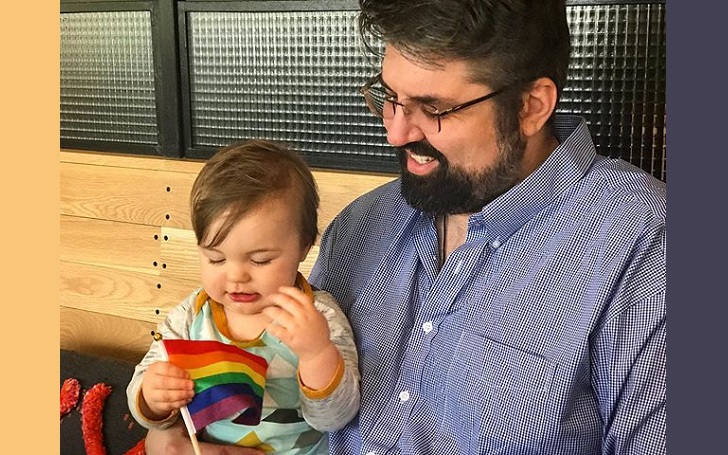 There's been a lot of spark on social media comments about Andrew Glennon's mystery girlfriend as even Amber Portwood questions his infidelity.
Commentators were quick to blast out Andrew Glennon after he posted a photo of his one-year-old son, James, seemingly looking at a woman. Except there was no woman on the frame of the photo. What made them tick was the two female fingers resting on the couch James was sitting on.
On the 'Teen Mom OG' reunion special that very week's Tuesday, an interview taken by Dr. Drew Pinsky (after he went to Indiana just to interview her) aired on MTV. In the small screen time, Amber Portwood said enough to hint Andrew may have a new woman in his life. She even alleged that she's already met this "nice" woman and he was cheating with her during their ordeal in the last few months.
The two fingertips on the couch, that's all the eyes go to.
Source: Andrew Glennon, Instagram
The interview came first, and then Andrew's above photo did. One commentator asked, "So you have a new woman already?" There was a lengthy conversation between various people within the replies, and Andrew answered to every one of them. There were undoubtedly a lot more such questions, but since Andrew is cleaning up the negatives in his life, the nasty accusations no longer exist for us to see.
Andrew did admit that the woman under question was a neighbor of his who invited him and James for burgers. He said they were the most kindhearted people to have helped him through his tough times on raising his son.
When the commenters asked him to show them the girl and pointed out Amber's comment on the new girl, Andrew just replied calmly. "Amber says a lot of things." When replying to such comments, he often becomes humorous too. "You and me both. Let me know when you find her." In Touch Weekly has reported numerous such replies.
Then there is another photo that Andrew posted on September 29, of James wearing cute little goggles, as the following two photos zoom in on those goggles. But that's not what might get people all riled up. Two women on the back might.
Don't go on thinking anything now.
Source: Andrew Glennon, Instagram
Of course, Andrew is moving on from Amber and all the accusations already and enjoying as much time with James as possible. And his supporters are well behind his back, supporting him that is. One sarcastic comment is the highlight of the second photo.
"Oh no! He is cheating on amber and not just with one but with 2 woman!! And one of the woman don't have a head and the other is missing the lower part of the torso!! Unless unless UNLESS!! He is dating an ALIEN!! Andrew!! Any woman would be blessed to have you as her man!! Don't let this bad experience rob you from greater blessings!! You and little James deserved them!! Praying for you guys!!"
Andrew was a little taken aback but realized how the comment was intended as he read on (evident by his reply to the comment). He is cautious in regards to these things after all. When scrolling through the comments, one keen-eyed fan just blows off any question about a new woman.
"Is that your sister in the background? I think I remember her from the show. So glad you and James are spending time with your family 💜"
There you go! After leaving Amber, he seems to be trying hard to get away from all the hype between them, but anything they do seem to be dragging them back to square one.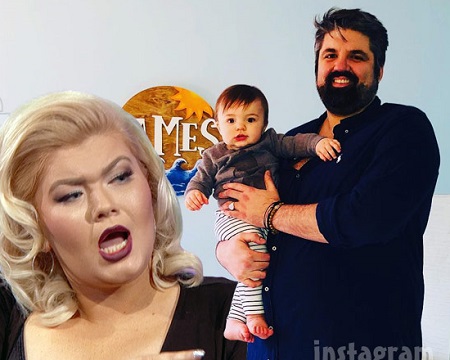 Times are tough...
Source: Starcasm
After an alleged machete incident this past July, Amber was arrested for domestic battery. And after the three audiotapes, where Amber seems to be screaming at Andrew and heard throwing things at him as he held James, were released, it just makes it hard to believe she was anything than guilty of all charges. But Andrew still believes she can change; she just needs the right help.
Stay tuned and connected with GlamourFame for more Entertainment News.
-->