Who Is Angela Kinsey' Husband? Details Of Her Married Life And Past Affairs!
Published Wed Jul 03 2019 By Travis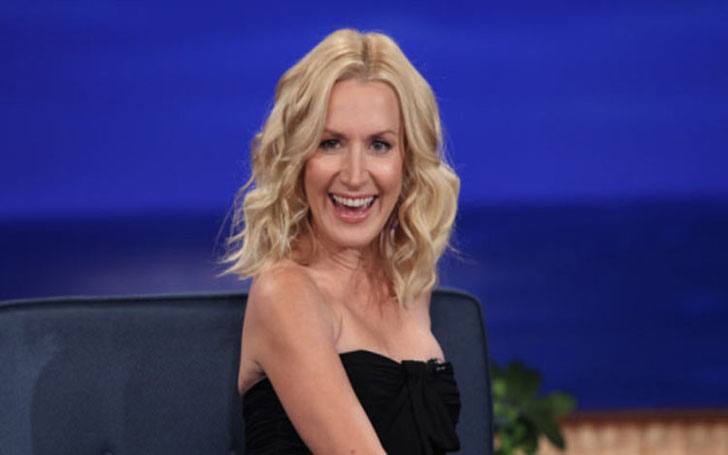 The Office star Angela Kinsey is happily married to her partner. Who's her spouse? Has she been married before?
Angela Kinsey became a household name after she played over 200 episodes in The Office. Her character went from a recurring role in the first season to a series regular in later seasons.
She was a negative character in the show, as she was against almost everything that happened inside the office. She worked in the accounting department, and her disapproval of everything made her one of the most interesting characters in The Office.
Angela was one of the staples for over 8 years of The Office; though she went on to have a nice career after her stint in the hit comedy show, nothing really compares to the role she played in The Office for 8 years.
What Is the Relationship Status Of Angela Kinsey?
Angela Kinsey is married to actor and baker Joshua Snyder. The couple got married on November 13, 2016, after a long time being in a relationship. The two actors met each other through their children's past relationships. Joshua's children, Cade and Jack, and Angela's daughter Isabel were friends since pre-school.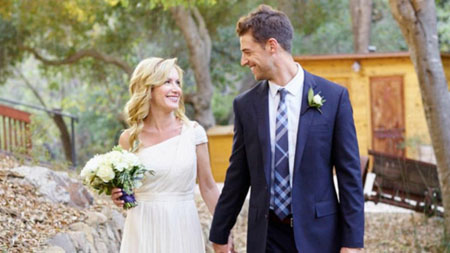 Angela and Joshua got married in 2016.
(Source: Entertainment Tonight)
Angela and Joshua met at a grocery store, and after Joshua moved to her neighborhood, the two became very close. The two started dating after a long friendship and got engaged in August. Joshua proposed to her after Isabel took Angela to Joshua's garden, Cade and Jack brought her flowers, and Joshua stood there with a green emerald ring. This beautiful setting was topped off after he got on one knee and proposed, and she said yes.
Don't Miss: Who is Will Forte Wife? Details on His Married Life & Kids!
The couple got married soon after that in Topanga, California; Angela talked about the marriage after the ceremony;
Our wedding was more than just two people coming together, it was a family coming together. Josh and his sons and my daughter and I. We were so proud of our children. They each wrote something to say during the ceremony. They wanted us to know how much it means to them that we were becoming a family. It was truly moving. I don't think there was a dry eye in the room! We saved their speeches and are going to frame them!
The family of five is happy together and was seen together when they all attended Joshua's younger sister's wedding.
What About Angela's Past Affairs?
Angela was previously married to a writer and producer, Warren Lieberstein, on June 18, 2000. Eight years later, she gave birth to their one and only kid, Isabel. Angela and Warren separated in 2009, and both their representatives said they were on good terms. But in June 2010, it was announced that Angela had filed for divorce, citing "irreconcilable differences."
Warren and Angela were married for almost 10 years.
(Source: NBC Chicago)
The marriage between the two lasted for nine years, but both of them seem to be happier, as Warren is also currently married to an actress, Audrey Wauchope.
Also Read: Who Is Marianne Williamson Husband? Know More About Her Personal Life And Partner!
Angela is currently happily married to her baker husband, with whom she runs a YouTube channel called 'Baking With Josh.'
For more celebrity content, check out Glamour Fame.
-->