Who is Bart Millard's Brother? Learn all About Him Here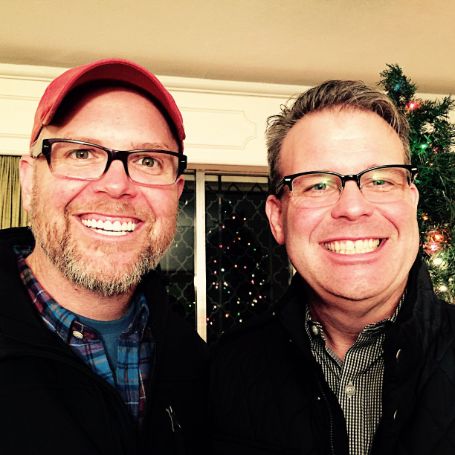 Bart Millard's Brother And Their Bumpy Relationship; Know It All Here!
The "I can only imagine" fame, Bart Millard states, the movie almost cost him his relationship with older brother Stephen Millard.
Directed by the Erwin Brothers, the 2018 film "I can only imagine, a biological drama based on Bart Millard's life was a huge success grossing $86 million worldwide, after which needless to say, Bart saw meteoric fame, but his only sibling Stephen wasn't celebrating.
Born on December 1, 1972, in Greenville, Texas, Bart Marshall Millard is an American singer-songwriter but celebrated widely for being a rock gospel singer and the leader of the Christian band "Mercy Me."
Check Out: Conor McGregor's Irish Whiskey Brand Proper No. Twelve Sells For $600M.
Continue reading to know more about the Millard brother's relationship dynamics and the horrifying past that they lived.
Who Is Bart Millard's Brother?
Five older than Bart, and his only sibling, Stephen Millard, has shared parts of or at least witness few episodes of abusive childhood his little brother had, and as sources suggest, it was Stephen's idea to cinematize their childhood.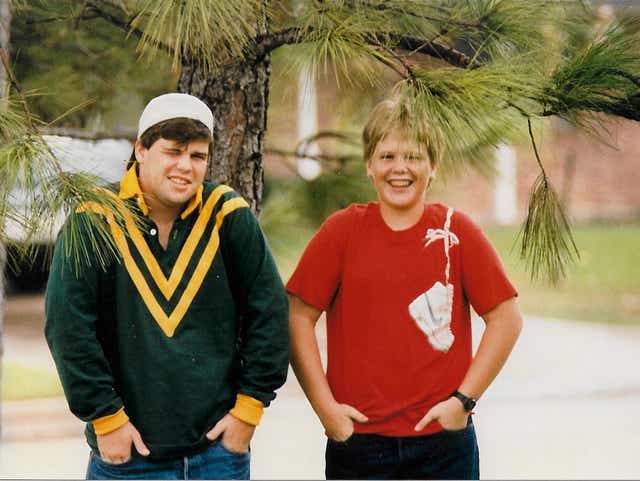 Five years older, Stephen accused his brother Bart of exaggerating events in the movie to sell more tickets. Photo Source: Tennessean
Unlike his famous and renowned brother, Stephen has clearly steered away from the limelight all of his life, nor is his character included in the movie.
Bart revealed that a day before the movie's premiere, Stephen called him and lashed out at Bart, alleging that he had made the events more gruesome to sell more tickets, and Stephen exact words, as Bart shared, were; Don't you think you kinda embellished to sell more tickets?
Both Bart and his brother Stephen Millard suffered years of physical abuse by their father Arthur.
Photo Source: Tennessean
Taken off-guard by his brother's sudden outbreak, Bart says the conversation between the two turned contentious when Stephen uttered some details that seemed just words of denials. "It ripped my heart out, it destroyed me," says Bart about his brother's demeanor.
Bart Millard And Stephen Millard Today!
Bart shared in his memoir that their father, Arthur Millard, would whip the brothers three or four times a week, and Stephen would always take the attack in order to protect Bart. But Bart was soon left with no one to protect him when Stephen left home to attend college.
Arthur Millard's monstrosity on his sons, mostly Bart, for years, until a time came when he almost Killed Bart with the worst beating of his life.
Bart Millard calls his brother Stephen his hero for always protecting him.
Photo Source: Tennessean.
Bart and Stephen didn't speak for months after the movie's release. The Mercy Me singer said the film's success and all the fame meant nothing if he was going to lose his only brother.
You May Like: NBA Player Terrance Ferguson's Dating Life in 2021
The Millard brothers are starting to re-establish their bond all over again, clearing the misunderstands and re-visiting the horrifying days. Bart thinks that his brother was speaking out of guilt because he knew their father's abuse got worse after he left for college.
The Grammy-nominated singer idolizes his brother and calls him his hero. "My brother is my absolute hero, "The one place I thought I'd never had an issue is with my brother, who always had my back. To know it hurt him deeply was devastating to me." said Bart.
For more information and news on your favorite stars, stay connected to Glamourfame.
-->