Who is Bunny Wailer's Wife? Did She Went Missing?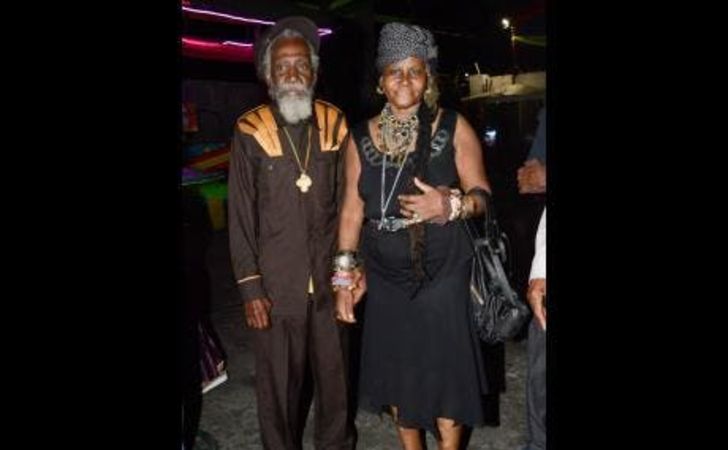 Who is Bunny Wailer's wife? Everything you should know about their married life here!
Nevile O'Riley Livingston OM OJ, aka Bunny Wailer, was a Jamaican singer and a songwriter. The reggae pioneer passed away this earlier week on 2nd March at the age of 73.
Born on April 10, 1947, in Kingston, Bunny was friends with another late legend Bob Marley, with whom he'd later form "The Wailers" alongside Peter Tosh in 1963. The trio amassed huge stardom in their era before finally splitting in1973 and going their own way.
Bunny Wailer's Wife and The Missing Mystery
Wailer was married to Jean Watt, a songwriter. The couple was married for more than fifty years until one day, his wife, Jean Watt or commonly known as Sister Jean, went missing on May 23, 2020.
Check Out: Bunny Wailer Net Worth: The Complete Breakdown
Jean Watt is a Rasta woman, and at the time she went missing, she wore a black top, brown bottoms, sandals, and had dreadlocks. Jean, as per reports, had Dementia, which was the biggest concern for Bunny and his family because she no longer had the ability to find her way back.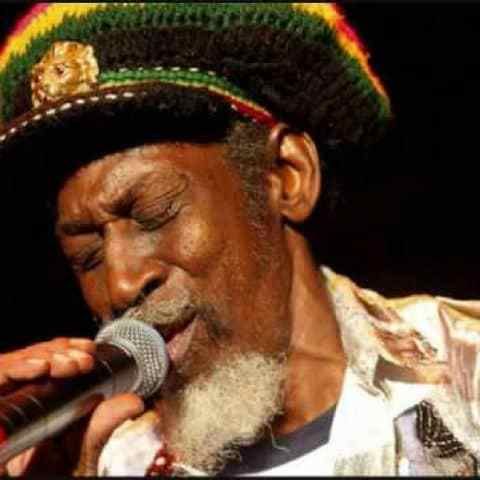 Bunny wailer bagged three Grammys Awards in his lifetime.
Photo Source: CNN
Bunny Wailer reportedly shared a very affectionate relationship with his wife, Jean. The Jamaican singer had credited his wife for some recordings in the early 1970s.Jean had written songs like "Hallelujah time," "Pass it on" that appeared on Wailer's album "Burnin" in 1973.
Bunny Wailer's Desperate Search
Bunny and his manager alongside his son and relatives of Jean made every attempt to track Watt. They put up a reward of $1million for any tip or sightings of Jean, which did bring several reports and calls but none with a solid lead.
Recommended:Kylie Jenner And Kendall Jenner In Filming Of 'Drunk Get Ready' Makeup Tutorial
Asadanaki,the late singer's son also hired a private investigator to track down Jean, and as of July 2020, the best news that the private investigator brought was that Jean may be in the care of someone,all on the proposition that, he had checked all the hospital,police stations, old age home, and morgues thoroughly and none reported sighting of Jean.
Bunny's wife went missing last year in May.
Photo Source: Urbanislandz
Bunny's manager Maxine Stowe described the late singer's attempt to find his wife desperate and frustrating. Asadanaki also said that his father had been very stressed because of zero progress in his wife's case until he suffered a stroke. The Jamaican singer's health kept on deteriorating from then on and was hospitalized since last year.
Sadly, The reggae legend passed away on 2nd March 2021, leaving his fans all around the world heartbroken.
Bunny Wailer's Fateful Beginning In Music
Livingstone spent his earliest years in the village of Nine Miles in St.Anns, the northern coast of jamaica. He met Bob Marley as a together Tosh further joined the duo Peter Tosh, and the group was at its peak by 1973.
Bunny Wailer is survived by 13 of his children.
Photo Source: Urbanislandz
It was Bunny's dissent on taking the trio outside of Jamaica that reportedly broke the band.As a result, Bunny's singing career was limited to his native,while his other reggae colleagues' career took off worldwide.
Don't Miss: Winston Duke Wife in 2021: Is He Married? Here's What to Know
Bunny Wailer has won multiple awards in his lifetime,which includes three Grammys. The late singer is now survived by 13 children,12 girls, and a boy as per his manager.
For more updates on your favorite stars, stay connected to GlamourFame.
-->