Who is English singer Jorja Smith? Facts To Know About The Be Honest Hitmaker
Published Wed Aug 28 2019 By Travis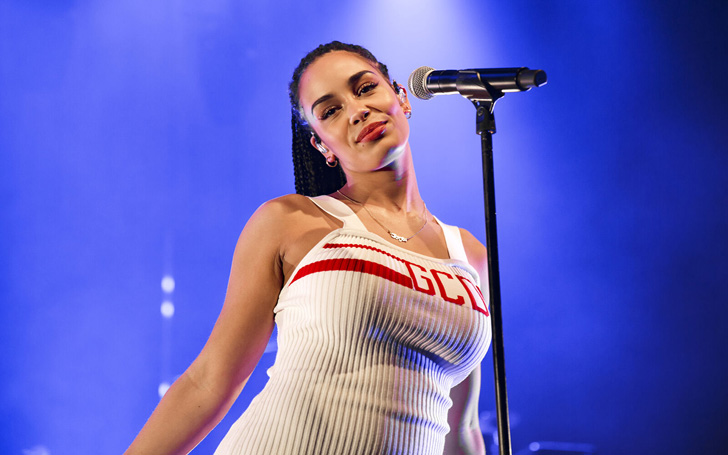 Jorja Smith, if you ask us, is the most talented singer working right now in the music industry, her haunting voice, every emotion laid out bare for everyone listening to feel. Jorja Smith, born on 11 June 1997 in Walsall, West Midlands, England to a soul singer father and a jewelry designer mother, was instilled with love for music at an early age.
She was a just eight years old when her father got her a piano, and she took to it pretty soon, and so began the career of a legend in the making. Over her, just three years of career, she worked with the biggest name in the music industry like Drake and Kendrick Lamar. Even in the UK, she released a song with the biggest grime artist there is, Stormzy.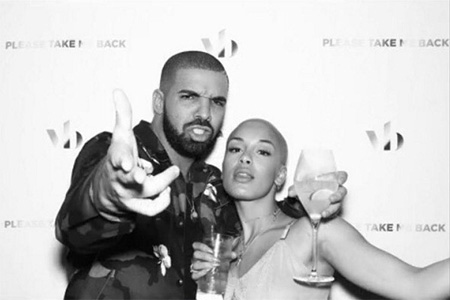 Source: Hollywood Life
From a small town to now living the large life as one of the fastest rising artists in the music industry, someone who worked with the top names in the industry even before her 21st birthday is something really unique. So, here are the five facts you should know about the singer who is meant for greater things in this world.
5. Jorja Was Scouted By Manager's At An Early Age
One thing Justin Bieber and YouTube made clear were; once you see the gem on screen, you better make sure you are the first one through the door to nurturing the talent. Scooter Braun was a nobody, and he discovered Bieber, and now he is in battle with Taylor Swift for her hundreds of millions of dollar worth of master. So, it is no surprise Jorja was circled by managers and agents at an early age, her YouTube channel which she used to cover mainstream songs was a hit, and people saw the raw voice talent of the talented singer.
4. Jorja Worked As A Barista
Jorja is a talented singer now, but she needed to struggle before she reached the place where she is now. Jorja moved to London when she was eighteen, and she was not in the position to support herself in the expensive city. Her parents were middle-class people who were able to help, but Jorja also supplemented her study by working as a barista and put herself up in the city along with continuing her career.
3. Drake Took Notice
Drake is without a doubt the biggest artist in the music industry; he's got more Billboard Top 100 songs than any other artists in the world. So, you know it is a big deal when Drake gives you a shout out. After Jorja released the second single of her career, 'Where Did I Go?' Drake took notice and gave her a shout out and also got her to sing in two of the songs in his 'More Life' mixtape. It was something unique for the singer who was just coming out and setting her foot in the industry and to get to work with the biggest rapper in the industry was something huge for the singer. She even opened some concerts for Drake in 2017.
2. Jorja Worked With Kendrick Lamar
From working with Drake to then working with the most gifted lyrical rapper in the music industry is something few artists can manage. Kendrick and 'Top Dawg' called Jorja to work with them on a new album when she got to the studio; she co-wrote 'I Am' and Kendrick allowed the whole song to be sung by the artist with no features. Kendrick curated the album for the Black Panther movie, and Jorja was allowed to sing a solo song in the acclaimed album, only one of the two solo songs in the album.
1. Be Honest Is The Her Highest Charting Song To Date.
With her career moving up and up, Jorja recently found new success with the song 'Be Honest' featuring 'Burna Boy'. The song currently sits at number 18 on the British Top 40 chart, and it is on the way to become the biggest hit of her career. With the way her career is going, this will not be the biggest song in her career with more to come from the talented singer.
Inspired by Lauren Hill, Alicia Keys, and Amy Winehouse, Jorja said she doesn't want Rihanna level of fame after she released her first album 'Lost & Found' to critical acclaim with the album peaking at number three in Britain. The album was certified Gold by BPI, and to this date, the album's sold more than 43,000 copies. Thought the singer is not in a relationship yet, she seems to be focusing more on her budding music career than being with someone. Keep your ears peeled because this is not the last time you will hear from Jorja Smith; the 22-year-old singer got more left in her tank, which is set to take her to new heights.
-->