Who Is Jane Hansen? The Muse and Partner of Legendary Composer Burt Bacharach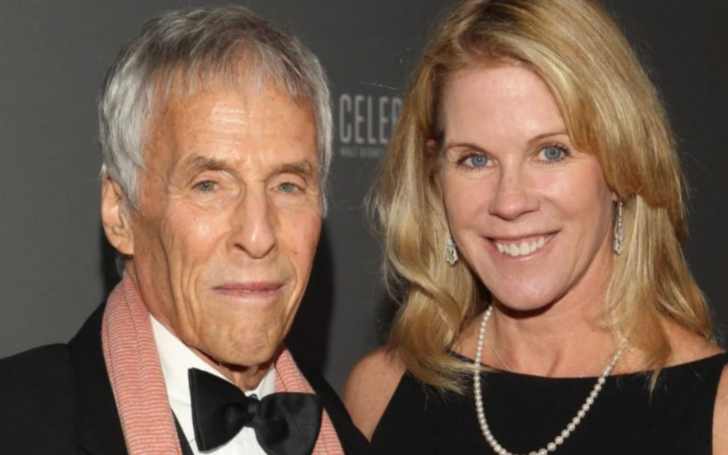 Jane Hansen, at 62 years old, was the beloved wife of the iconic American composer, songwriter, record producer, and pianist, Burt Freeman Bacharach, known as Burt Bacharach. Their enduring marriage began in 1993, and Jane always carried immense pride in being by his side.
Together, they created cherished memories with their fans. Burt, a legendary figure, earned three Academy Awards and six Grammy Awards during his illustrious career. His passing on February 8, 2023, left a void, but his indelible legacy lives on.
Jane Hansen and Burt Bacharach Wedding Ceremony
Jane Hansen and Burt Bacharach tied the knot in 1993, with Jane being 32 years younger than her husband. Their love story began in the picturesque town of Aspen, Colorado, where they both vacationed.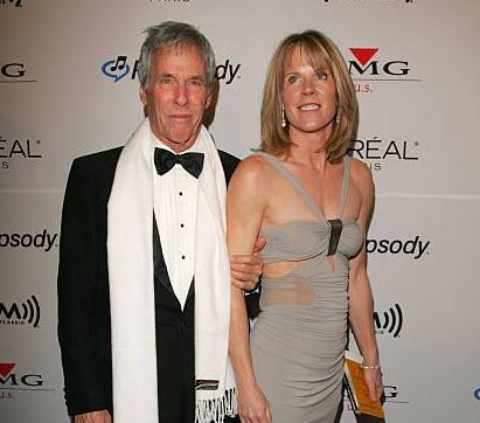 However, it's worth noting that Burt Bacharach was already married at the time their love blossomed. In fact, Jane was his fourth wife. Despite his previous marriages, Jane and Burt remained together until his passing in 2023.
Blessed With Two Kids
For over three decades, Mr. and Mrs. Bacharach enjoyed an enduring marriage, graced by the presence of two wonderful children.
Their son, Oliver, came into the world a year before their wedding, and their daughter, Raleigh, was born in 1995. Both offspring have since blossomed into independent adults, pursuing their individual careers.
Just like any loving parents, Mr. and Mrs. Bacharach provided unwavering support and care to their children.
Get to Know Jane Hanes Kids
Jane Hansen's son, Oliver, manages a successful business, Afternoon Deelite, an artisanal ice cream company located in Aspen, Colorado. A University of Oregon alumnus, Oliver is not only an accomplished pianist but also a professional in his musical pursuits.
He once joined his father on a European tour in 2013, showcasing his keyboardist talents at Burt Bacharach's musical events. Jane's daughter, Raleigh Bacharach, holds a degree from the University of South Carolina and a Master's from San Diego State University.
Currently, she serves as a Health Promotion Program Administrator in Pitkin County, boasting certification as a Health Education Specialist.
Husband, Burt Bacharach Was Married For Four Times
Burt Bacharach's marital journey consisted of four unions. His first marriage to Paula Stewart lasted five years from 1953 to 1958. His second wife was actress Angie Dickinson, with a 16-year marriage from 1965 to 1981, though they were separated during the last five years.
They had a daughter, Lea Nikki Bacharach, who tragically battled depression and had Asperger's syndrome, ultimately taking her own life in 2007.
Bacharach's third marriage was to lyricist Carole Bayer Sager, spanning nine years from 1982 to 1991. They not only collaborated on various musical pieces but also adopted a son, Cristopher Elton Bacharach, in 1985.
Burt Bacharach's Views on Marriages
In a 2015 interview with The Telegraph, Burt Bacharach reflected on his past relationships, expressing remorse for any unintentional harm caused. He acknowledged that his four marriages had left a trail of emotional complexities.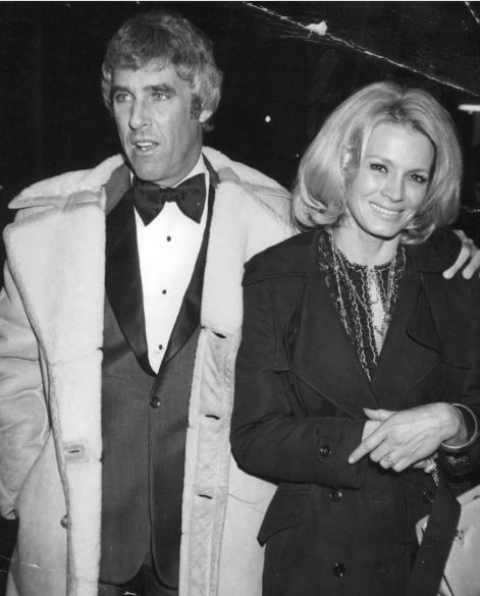 In light of Burt Bacharach's recent passing, heartfelt condolences and prayers are extended to his friends and family. The world of showbiz eagerly anticipates further updates during this challenging time.
Take A Look into Burt Bacharach's Wife, Career
Reports suggest that Jane Hansen had a prior career as a snowboard instructor, which may have involved working for a rival. However, upon marrying the acclaimed music producer Burt Bacharach, she chose to leave her job behind.
On the other hand, her husband, Burt Bacharach, born on May 12, 1928, and passing away on February 8, 2023, was a prominent American composer, songwriter, record producer, and pianist.
He held a distinguished status as one of the most significant and influential figures in 20th-century popular music. From the 1950s onwards, he created numerous pop songs, often in partnership with lyricist Hal David.
Also See: Get To Know Wife of Ice Cube, Kimberly Woodruff!
Husband, Burt Bacharach Passed Away in 2023
Burt Bacharach, an icon of American popular music, passed away at the age of 94 in his Los Angeles home due to natural causes, surrounded by family, as confirmed by his publicist.
His remarkable career spanned several decades, marked by the creation of numerous hit songs, including "Say A Little Prayer," "Walk On By," "What The World Needs Now," and "Raindrops Keep Falling on My Head."
Jane Hansen's Net Worth in 2023
Jane Hansen is one of the most well-known celebrity wives out there. However, her exact net worth is still unknown.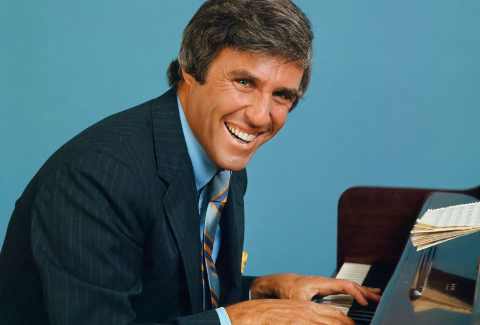 On the other hand, her husband had a net worth of Burt Bacharach had a net worth of $160 Million on his deathbed.
Height and Weight
Jane Hansen is described as an attractive woman with appealing body measurements and a pleasant personality.
She stands at around 5 feet 4 inches in height and weighs approximately 54 kg. In addition to her good health, she possesses a lovely body figure. Jane is known for her brown eyes and brown hair.
How Old is Jane Hansen Now?
Jane Hansen is currently 62 years old, born in 1960, with her birthplace undisclosed. She presently resides in Los Angeles, California.
Her personal information, including her maiden name "Jane Bacharach," is available on her Facebook profile. She completed her graduation from Ohio State University in 1982. When she married Burt, she was in her early 30s, around 31 to 32 years old.
Stay With Glamour Fame For More Related Content
-->