Get To Know Wife of Ice Cube, Kimberly Woodruff!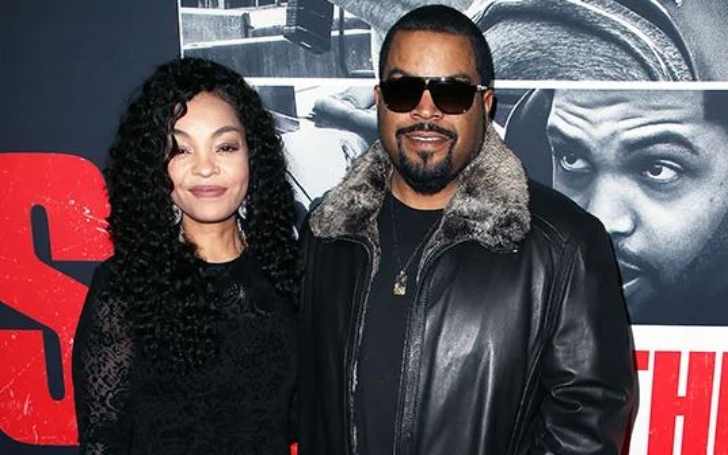 Kimberly Woodruff, affectionately known as Kim, is the devoted wife of the renowned American rapper and actor, Ice Cube. In the realm of celebrity spouses, Kim's presence is a testament to the delicate balance between standing in the shadow of their famous partners and radiating their own unique brilliance, thereby enhancing their spouse's public persona.
Throughout the many years of her marriage to Ice Cube, Kim has consistently dedicated herself to both the personal and professional aspects of her husband's life. She has gracefully assumed the role of the family's matriarch, caring for their children, and skillfully clearing a path for her husband's career to flourish.
Married To Husband, Ice Cube in 1992
Kimberly Woodruff and Ice Cube's love story began during their college years. Their initial encounter left Ice Cube captivated by Kimberly's beauty, prompting him to approach her. However, at the time, Kimberly was already in a relationship and did not reciprocate his interest, leading them to part ways.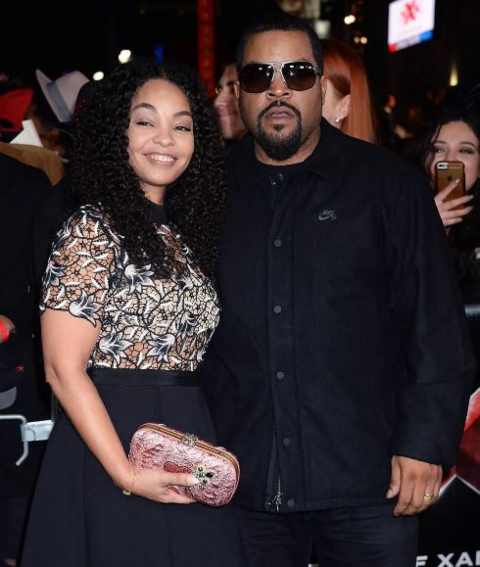 Destiny had other plans for them, and their paths crossed again approximately six months later when Kimberly was single. This time around, she opened up to Ice Cube, and a deep connection quickly formed between them. Their bond grew stronger, and in 1988, they embarked on a romantic journey together.
Over the course of two years, their relationship flourished, culminating in their engagement in 1991. On the memorable date of April 26, 1992, Kimberly and Ice Cube exchanged vows, officially sealing their love in matrimony.
Wonderful Marital Journey So Far
Kimberly Woodruff and Ice Cube have shared their lives for many years, an impressive achievement considering their status as a high-profile celebrity couple under constant scrutiny. In numerous interviews, Ice Cube has consistently acknowledged that the key to their enduring stability is his wife, Kimberly.
She has been an unwavering support in his life, especially during challenging times. Amid relentless media attention and invasions of their privacy, Kimberly Woodruff has admirably maintained a sense of normalcy for their family, providing their children with a nurturing environment in which to thrive.
Throughout their years together, Ice Cube has confessed that every morning, when Kimberly graces him with her presence, he still experiences that delightful flutter of butterflies in his stomach, a testament to the enduring love and admiration between them
Kimberly Woodruff is a Mother of Five Children
Kimberly Woodruff and Ice Cube are the proud parents of five children. Their journey into parenthood began with the birth of their first child, O'Shea Jackson Jr., on February 24, 1991, even before their marriage.
Following their wedding, they welcomed four more children into their loving family: Shareef Jackson, Darrell Jackson, Deja Jackson, and Karima Jackson.
Their eldest, O'Shea Jackson Jr., has blossomed into a talented young individual poised for a remarkable career in the entertainment industry.
Son OMG is Also A Rapper
Kim and her husband, Ice Cube, made a deliberate effort to shield their children from the media spotlight throughout their formative years. However, their eldest son, Oshea Jackson Jr., has since followed in his father's illustrious footsteps, carving out a dual career as both an actor and rapper, under the stage name OMG.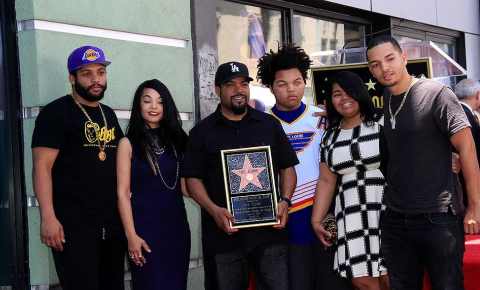 OMG gained widespread recognition for his exceptional portrayal of his father, Ice Cube, in the biographical film "Straight Outta Compton," which chronicled the journey of the iconic rap group N.W.A. Subsequently, in 2017, Jackson showcased his acting prowess by taking on the role of Dan Pinto in the movie "Ingrid Goes West."
In addition to his acting endeavors, OMG has also made a name for himself in the music industry as a rapper. Collaborating with his brother, Darryl, they featured on their father's album, "I Am the West," contributing to tracks like "She Couldn't Make It On Her Own" and "Y'all Know How I Am." His versatile talents continue to shine, reflecting the family's artistic legacy.
Her Young Years and Age
Ice Cube's partner, Kimberly Woodruff, was born on September 23, 1970, in California, United States, making her currently 52 years old. She has spent her life in Los Angeles with her parents.
Kimberly's family consists of her father and mother, who run a clothing store in Los Angeles and its surrounding areas. Information regarding her siblings, if any, is not available.
She completed her primary education at a preparatory school and later pursued professional courses at the Phoenix Institute of Technology.
Her husband, Ice Cube is a Famous Rapper and Actor
Ice Cube, whose real name is O'Shea Jackson, is a prominent American rapper, actor, filmmaker, and cultural icon. Born on June 15, 1969, in Los Angeles, California, he emerged as a vital figure in the hip-hop scene during the late 1980s as a member of the groundbreaking rap group N.W.A. Known for his powerful and politically charged lyrics, he played a pivotal role in shaping the gangsta rap genre.
Beyond music, Ice Cube has successfully transitioned into the film industry, with notable roles in movies like "Boyz n the Hood," "Friday," and "Barbershop," among others.
Net Worth of Kimberly Woodruff in 2023
While Kimberly Woodruff may not have a significant net worth of her own due to not being actively employed for an extended period, her unwavering support has undoubtedly played a crucial role in her husband Ice Cube's impressive financial success. As of 2023, Ice Cube boasts a remarkable net worth of $160 million, amassed through his illustrious career spanning music, film, and acting.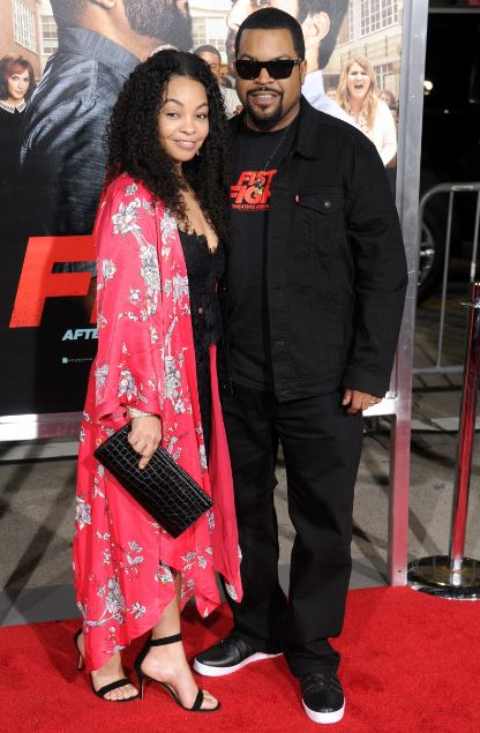 In addition to his substantial wealth, Ice Cube also owns notable properties, one of which he acquired in May 2016 from the famous actor and martial artist Jean-Claude Van Damme. This luxurious house, built in 2011, is situated on 7,575 square feet of land and boasts 6 bedrooms and 11 bathrooms. Reportedly, Ice Cube made the purchase for a respectable sum of $7.25 million, further solidifying his status as a successful and affluent individual.
Height and Weight
Kimberly maintains a slender and well-proportioned physique. She stands at a height of 5 feet and 3 inches (160 cm) and carries a weight of around 55 kilograms (121 pounds).
Her body measurements are reported to be approximately 33-25-35 inches, highlighting her graceful and balanced figure.
Visit Glamour Fame For More Related Content
-->