Does Karima Jackson Have a Twin? Learn the Facts Here!
Published Thu Oct 31 2019 By Travis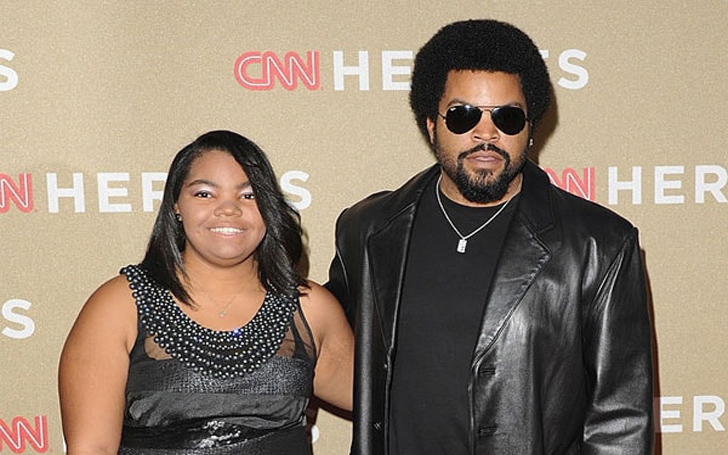 Karima Jackson was born on 17 February 1994 to her mother Kimberly Woodruff and famous rapper father Ice Cube in Los Angeles, California. She was born during the height of her father's career after he left the Compton collective 'NWA.' Ice Cube is considered to be one of the greatest lyricists and emcees ever to grace the mike and Karima was born right after the release of his classic album 'Death Certificate.'
Karima is a one of four kids of Cube and Kimberly, and like all her siblings, she attended high school in LA and then moved to Rutgers University-New Brunswick, where she studied sociology and got her Bachelor's degree. She then moved on to Montclair State University to finish her Master's degree, where she graduated with a degree in child advocacy.
Source: Stock
The talented daughter of Ice Cube also got another Master's degree from Rutgers, The State University of New Jersey-Newark, where she obtained a degree in public administration. She is also working at the Rutgers School of Public Affairs and Administration as a research fellow.
Who is Karima Jackson's Father Ice Cube?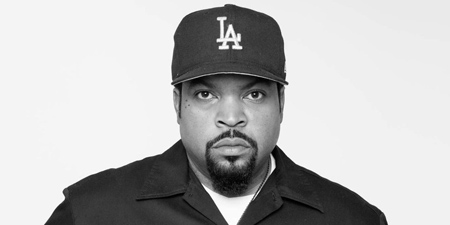 Ice Cube was born on 15 June 1969 in Los Angeles, California, and he grew up in Compton, where the daily sight of the gang and police brutality shaped him and later heavily influenced his music. Ice Cube found local fame by 1986 while he was still in high school as one of the members of the group ''C.I.A' but the reason he came to the public's attention was due to the no-nonsense Compton group 'NWA.'
The collective of Dr. Dre, Eazy E, Ice Cube, DJ Yella, MC Ren, and Arabian Prince made history because their first album was going platinum without a single minute of mainstream radio play. The hard-hitting protest rap took over the world and introduced the world to the genius of Ice Cube, who wrote probably the most recognizable tracks in rap music history, 'F*ck the Police.'
Watch: F*ck the Police scene from the movie Straight Outta Compton
The song resulted in the band being investigated by the FBI and media labeling them people who glamorize gang culture. But from where Cube and other members of the group were from, this was their lives, and for the first time, the world was seeing the atrocities of the police in black communities.
After some trouble regarding mismanagement, Cube went on his own path and forged an equally legendary career on his own. He also branched off into acting, which is what he predominantly does now.
The actor/rapper married his wife, Kimberly Woodruff, in 1992 a year after the birth of their first son O'Shea Jr. who portrayed the actor in the biographical movie 'Straight Outta Compton.' Karima was the third child born to the couple.
Karima's Relationship with Her Boyfriend; Does She Have a Twin?
Karima started her career working in community service, and then she moved to become a family service specialist. She was made a family service supervisor, and Karima also started her own foundation with Organize Change, Inc., which she runs with her boyfriend Horatio.
Philanthropic activities brought the couple together, and it was their work together, which resulted in the two making some news in 2016. The duo was in Newark, where Karima was involved in 'Clean up Woodland Cemetery,' but she was getting into trouble with the cemetery board who were not willing to financially support her campaign.
Karima also later revealed one of the members Warren Vincentz misbehaved with her, and she called the police along with telling her boyfriend. He went there to take pictures of the number plates of the car when Warren and Horatio got into a physical altercation, which escalated after Horatio punched Warren in the face.
The cops arrived, and Karima filed a complaint against Warren of inciting violence. She also accused the cemetery board of mismanagement of funds and fraud. The couple was not fazed by the altercation, and their relationship was stronger than ever.
Source: Heightline
Karima was born on 17 February 1994 which was the same day Kimberly gave birth to another daughter. Deja Jackson and Karima Jackson were born on the same day and they are twin sisters. Karima is a few moments older than her younger sister.
Before you leave, make sure to click on our Entertainment section for all the latest news and gossip on your favorite celebrities. Also, do not forget to visit Glamour Fame to be in the know of all the happenings in the world of show business.
-->