Who is Jonathan Taylor Thomas' Wife? Learn about Jonathan's relationship
Published Mon Mar 13 2023 By vicky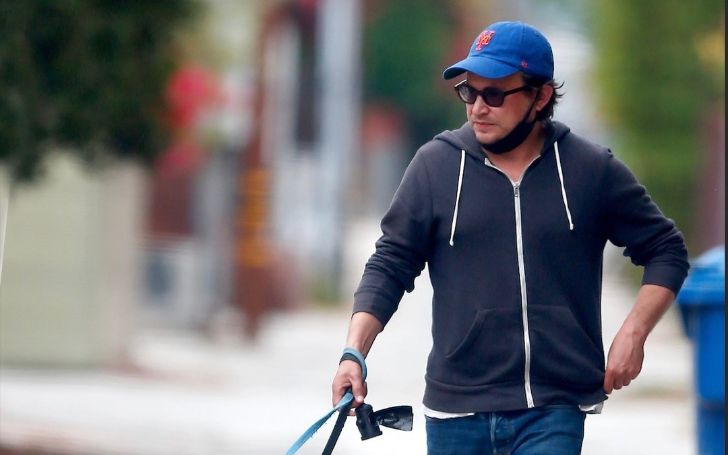 One of the iconic 90s stars, Jonathan Taylor Thomas, is an American director and actor. With his role as Randy Taylor on Home Improvement, he gathered a huge name and fame. Also, his voice as young Simba in The Lion King is still fresh to every viewer.
In his teens, Thomas appeared in more than thirty movies and series. Well, with so much success, Jonathan is still far from the media attention. So let's dig into the details regarding the actor and find out more.
Who is Jonathan Taylor Thomas' Wife? Know About Jonathan's Marital Status
With fame in the 90s, it is sure that Jonathan Taylor Thomas' fans are wondering about his love life. But the Man of the House star loves to keep his personal life private. So it is still unknown whether the former teen star is married.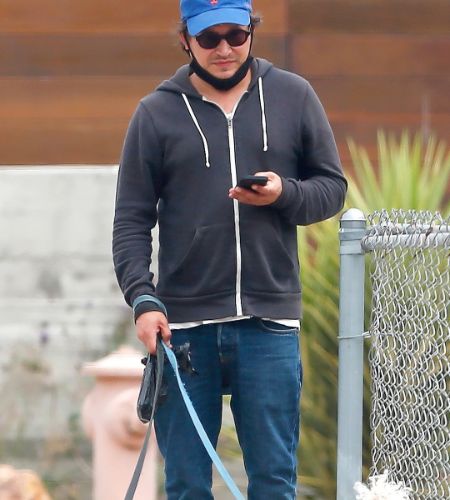 Jonathan is in his early forties and might have found his soulmate, but it is still secret due to his nature of privacy. Thomas also stays far from social media and has no official account. So it is hard to track him down.
We hadn't seen Thomas with any woman, so his relationship status is marked as single. Taylor is currently enjoying a solo life full of mystery. There was a time many people raised questions about his sexuality. While Thomas enjoys his love life hidden, the celebrity child Ryan Adrian Muñiz keeps his affair in the public!
During the early 2000s, many claimed he was gay after his role in several gay characters. However, at seventeen, he clarified to all in an interview stating. If you are not rumored to be gay, you are nobody in Hollywood. He also added that there is nothing wrong with being gay.
Were Jonathan Taylor Thomas and Author Natalie Wright Engaged?
The former child actor Jonathan Taylor Thomas Natalie Wright back in 2007. Natalie is an American author who has written several books with incredible feedback. Her latest work is H.A.L.F.: ORIGINS which has excellent ratings on Amazon.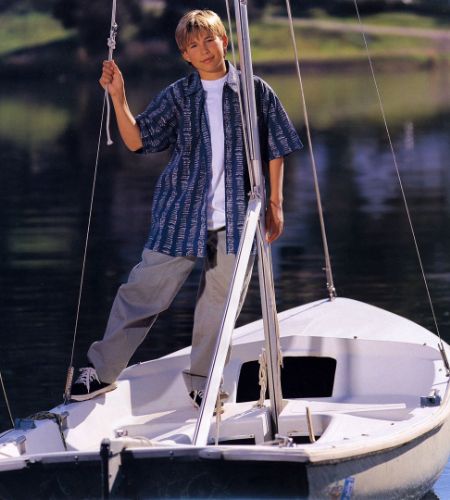 Taking a glimpse into their love life, their way crossed during the production of the film The Extra. Taylor was the director, while Wright wrote the plot for the movie. Soon they hit a great romance and began dating. They started appearing in several public places by holding hands.
Many believed they were serious in their relationship and were about to tie the wedding knot. However, it never happened! After some years of a great love story, Natalie and Jonathan parted ways. Neither Jonathan nor the writer has spoken regarding their split.
As of 2023, the author, Wright, married her husband and adopted two cats. But the information regarding Jonathan's relationship remains murky. Similarly to Thomas, Yuzuru Hanyu hides his affair from his fans!
Jonathan Taylor Thomas Photographed After Eight Years
The teen star was photographed for the first time in almost eight years. He was walking alongside his pet dogs in Hollywood. In June 2021, he was spotted wearing New York Mets cap, blue jeans, and New Balance sneakers. He also wore a mask and sunglass to cover his face.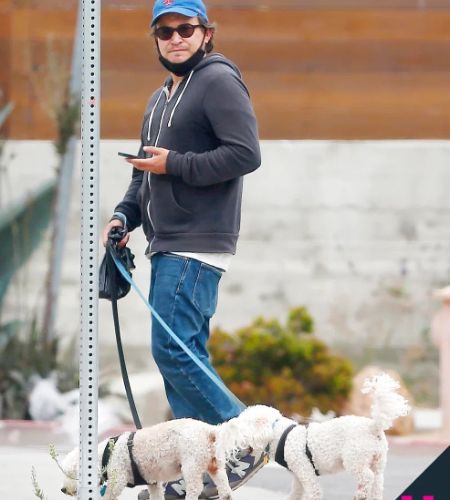 The actor seemed relaxed as he walked his two dogs and smoked a vape. Since 2015, he is almost disappeared from the scene. His last appearance was in the American sitcom Last Man Standing, where he did only four episodes. Previously he has opened up regarding the difficulties of growing up in the limelight to several media.
"I'd been going nonstop since I was 8 years old. I wanted to go to school, to travel and have a bit of a break, I love to travel around the world and watch people doing crazy stuffs."
- Jonathan Taylor Thomas
Formative Life and Education: Jonathan Taylor Thomas
Jonathan Taylor Thomas was born on 8th September 1981 in Bethlehem, Pennsylvania, United States. But Thomas spent most of his childhood in Los Angeles. His father is Stephen Weiss, and his mother is Claudine Weiss.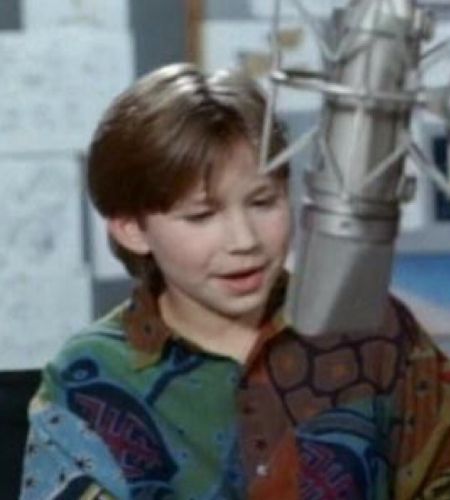 The voice of young Simba also has a brother, Joel Weiss, with whom he has a great relationship. His uncle, Jeff Weiss, was a broadway actor and playwright who brought him into the acting world.
From Chaminade College Preparatory School, he earned his graduation with honors. Jonathan then enrolled at Harvard University and studied philosophy and history. In 2010, he finally graduated from Columbia University School of General Studies.
Net Worth of Jonathan Taylor Thomas
Jonathan Taylor Thomas was one of the most successful teen actors in the United States. At six, he landed his first role and had a great career. As of 2023, he collected an estimated net worth of $12 Million earned through his incredible career.
At the peak of his career, Thomas used to make over $100,000 per episode. His starred film The Lion King earned $928.5 Million under a budget of $45 Million. As an essential cast in every appearance, he made a massive salary. As of now, the child actor is living a lavish lifestyle.
Jonathan is an Award Winning Actor
Although Jonathan's success didn't continue as an actor, his early work impressed the world. During the 90s, he was one of the most talked about and admired celebrities.
Till now, he has been nominated for dozen of awards which were all between 1993 to 1999. In 1993, he landed his first nomination in Young Artist Awards for his role in Home Improvement.
After the year, he won the Outstanding Youth Ensemble in a Television series. In 1995, he was nominated for the Academy of Science Fiction for his performance in The Lion King. He then won two Kids's Choice Awards, ShoWest Convention, and another Young Artist Award.
Stay Connected To Glamour Fame For More Relevant Contents
-->