Yuzuru Hanyu: Did Yuzuru Marry A Wife In Secret? Is Hanyu The Japanese Figure Skater Married?
Published Mon Mar 13 2023 By vicky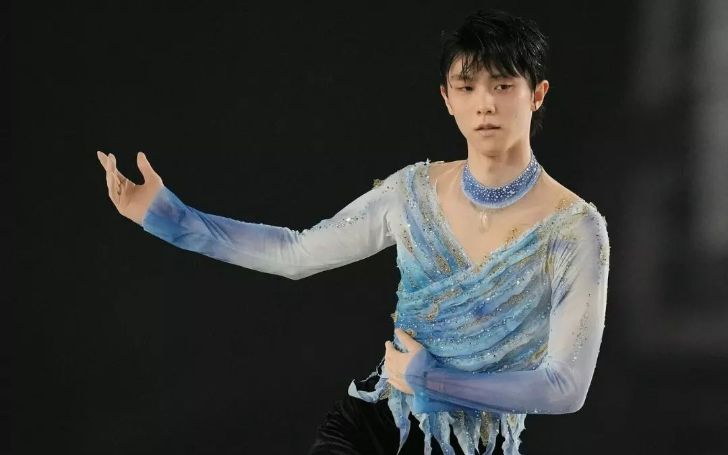 Figure Skating is one of the popular sports among the youth, which doubled its popularity after it was included in the Olympic Games. This next personality, Yuzuru Hanyu, is a master of this sport. He is a Japanese sportsman known for his ice show production and figure skating.
Since 2004, he is serving as a competitive player for several championships. Yuzuru has secured several titles and awards for his outstanding performance. Know more about the skater Yuzuru's life and learn interesting facts about him.
Did Yuzuru Hanyu Marry A Wife In Secret? Know About Yuzuru's Relationship Status
With great popularity, people often want to know more about their idols. In Yuzuru Hanyu's case, it has been the same, and many media remain curious about his love life. And no, the handsome skater, Hanyu, isn't married. Nor is Yuzuru in a relationship, so his status is marked as single.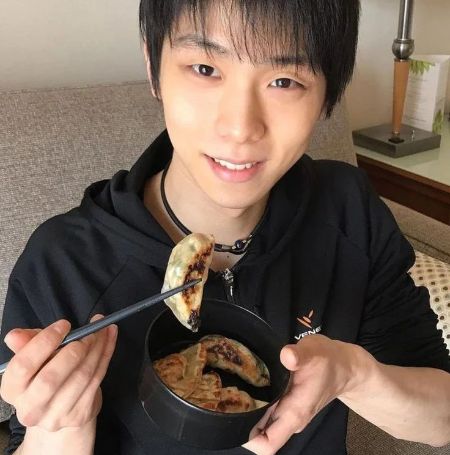 Yuzuru hasn't been involved in any relationship for quite a period. Maybe in the past, he had several failed romances. But Hanyu never highlighted his past affairs.
Many people stated that Hanyu married his wife in secret. However, there is no actual proof of him getting married to anyone. But for now, the Olympian is enjoying a solo ride and focusing on his remarkable career.
From his look, many are also questioning his sexuality. His boyish charm despite his age being in the late twenties. Yuzuru's charms and not having a relationship with any girl have often pointed at his sexuality. But for this, Hanyu hasn't responded to anything about it.
In one of the interviews, Yuzuru pointed out Keiji Tanaka, a retired Japanese figure skater, his wife. But Hanyu meant he felt at ease with Keiji. Although Yuzuru hides his relationship, the American celeb Steelo Brim keeps his romance in the spotlight!
Did Yuzuru Hanyu Dated another World Champion, Maia Harumi Shibutani?
Yuzuru Hanyu and Maia Harumi Shibutani were attached back in 2020. Maia is also a successful American ice dancer who has won three World medals and two Olympic bronze medal winners with her brother Aex Shibutani.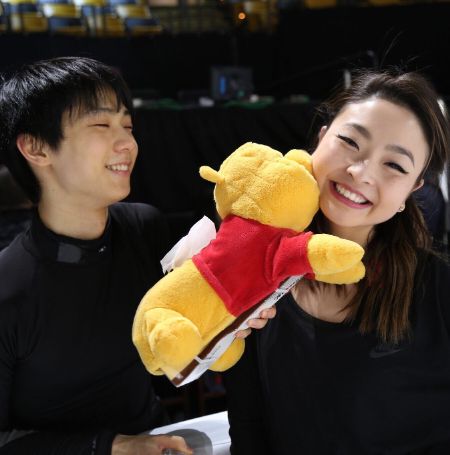 Harumi and Hanyu's romance rumor sparked after Maia uploaded a cute picture of the pair! The figure staker posted the picture on her Twitter with a teasing caption.
"Yuzu, Pooh, and me"
- Harumi's caption
This made the fans go bonkers! The fans started calling Shibutani a lucky girl. In that particular picture, Maia and Yuzuru were dressed in a full back with a toy Pooh.
Regarding their romance, neither of them confirmed it. It looks like they became close friends having the same working environment and nothing more than that. If they ever dated, then they would make a perfect match. Maia and Hanyu looked too cute together in the respective photo.
Family and Education: Yuzuru Hanyu
The talented athlete, Yuzuru Hanyu, was born on 7th December 1994 in Sendai, Miyagi, Japan. He is the youngest child of his father, Hidetoshi Hanuy, a teacher, and his mother, Yumi Hanyu, a former clerk.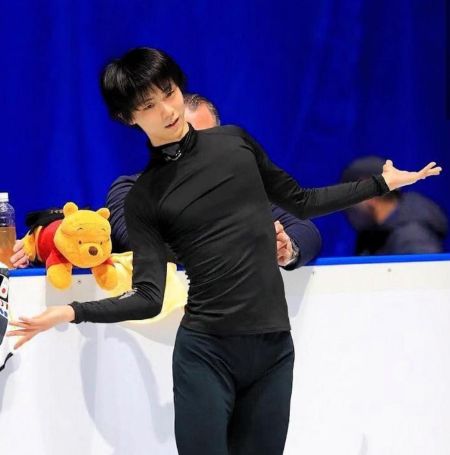 Hanyu grew up with an older sister, Saya Hanyu is also a figure skater who encourages him to play with her. Hanyu attended Nanakita Elementary and Junior high school and later graduated from Tohoku High School. Later he joined Waseda Unversity and studied Human Information Science.
At two, Hanyu was diagnosed with asthma, which gradually improved. From a very early age, he was keen on skating and took several pieces of training.
A look at Yuzuru Hanyu's Skating Career and Achievements.
As a novice skater, Yuzuru Hanyu completed for the first time and earned gold at the Japan Championship in a B category. During his junior, he competed in World Junior Championships and ISU Junior Grand Prix Final and was placed first in both competitions.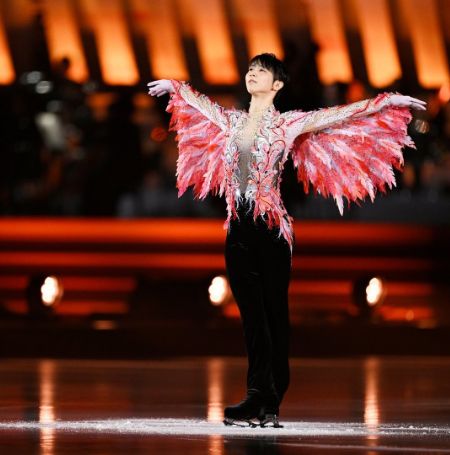 Hanyu became the youngest Japanese man to win the junior world title. At fifteen, he entered the senior level and faced several champions. In the 2010-11 Japan Championships, Yuzuru landed second place ad finished fourth overall. Hanyu won his first senior medal at the 2011 Four Continents Championship.
After the successful year, there was no looking back for the skater. In the 2014 Winter Olympics, Hanyu broke his world record, becoming the first skater to score over 100 points and a new Olympic record of 280.9.
With a gold medal, the Japanese skater became the youngest gold medalist at the event. The same year, he won three titles, including the Olympics, Grad Prix, and Words Final, and became the first skater to do so. Till now, Yuzuru has won two Olympics, two World Champions, Four Continents, and Four Grand Prix Final Championships. With these achievements, he received the People's Honor Award in 2018.
Social Media Involvements: Yuzuru
The Olympic Gold Medalist, Yuzuru Hanyu, is highly active on social media. He often shares his daily deeds with the internet world. His official Instagram account has over 237K followers and now holds over 2K posts.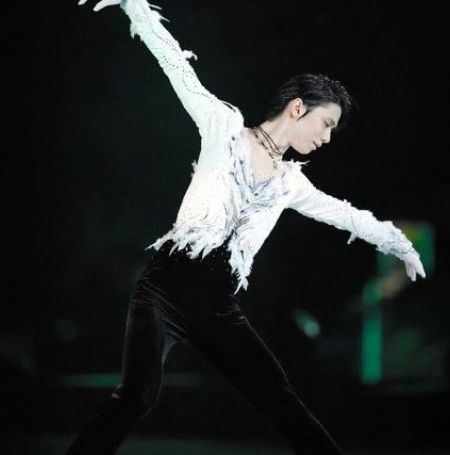 In September 2022, he joined the Twitter world, which now has over 180K followers. The skater also runs his own YouTube channel, which he joined on August 7, 2022. That particular YouTube channel has almost 800K Subscribers. As of now, he has total views of over 17 Million.
For More Content, Visit Glamour Fame
-->