Who is Kenedi Anderson? Why she left American Idol?
Published Tue May 17 2022 By sujan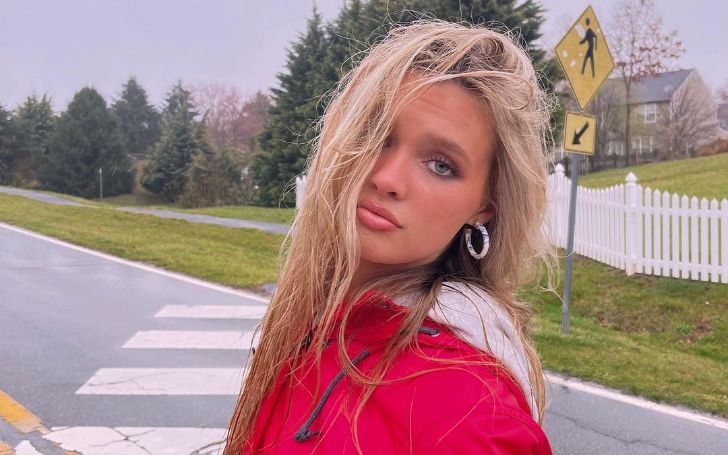 Know who Kenedi Anderson is? Why did she leave the American Idol? All details are here in this article.
Her hometown is Crozet, in the Commonwealth of Virginia, where Kenedi Anderson was born. She is now a student at Albemarle's Western Albemarle High School. She spent a portion of her childhood in Louisiana, but not all of it. On March 4, 2004, Kenedi Anderson was born. When she auditioned, she performed "Applause" by Lady Gaga. After that, she received a Platinum ticket on American Idol. "Scared" was Katy Perry's reaction to Kenedi's skill.
Kenedi and Jordan Chase performed Bill Withers' Lean on Me during Duets Week. She sang Bruno Mars' "Talking to the Moon" in Showstoppers, making it to the top 24. The "football business" was cited as the reason for her family's many moves, although she didn't identify her father. We can now reveal that her father, Justin Anderson, is a college football coach and a former player at the university level. Her family has six children. She's the family's second-oldest member.
Despite winning the platinum ticket, she has to quit the American Idol show for some uncertain reason. Here in this article, we will talk about the reasons behind her withdrawal from American Idol; go through this article to know all.
Why did Kenedi Anderson Left American Idol?
Anderson, a 17-year-old girl, shared the news in a Monday Instagram post. She said that she had chosen to withdraw from the singing competition due to personal circumstances. Host Ryan Seacrest announced Monday night's edition of American Idol.
Image: Kenedi Anderson stated she is leaving the show
Source: Instagram @kenedianderson_
Anderson performed "Human" by Christina Perri during the pre-recorded Top 24 section. Seacrest remarked that Kenedi's performance had no voting information throughout it. In light of recent events, Kenedi has decided to depart our show.
You May Also Want to Know: Heidi Montag Earnings & Net Worth- All Details Here!
These programs have already been recorded in Hawaii. To paraphrase him, "We extend her best wishes and, as you know, we have a lot of outstanding talent on this historic season, with even more legendary 'Idol' performances coming up for you right now," he added.
What is Platinum Ticket? What is it Used For?
During her audition for the American Idol judges in Season 20, Kenedi performed a great job. Everyone was blown away by her performance of Lady Gaga's "Applause." Kenedi "answered" a lot of people's prayers, according to Lionel Richie. Kenedi was encouraged by Luke Bryan that he anticipated she would finish in the top ten.
Image: Kenedi Anderson on the set of American Idol
Source: Instagram @kenedianderson_
Kenedi can become the "greatest star we've seen," he added. "Kenedi," a 17-year-old singer, was "born to be a star," according to experts. Kenedi received the second Platinum Ticket of the season after the judges were blown away by her performance. Having a Platinum ticket to Hollywood Week allowed Kenedi to bypass the first round.
Also, see: Kenedi Anderson got a platinum ticket.
Don't miss: Comedian Gilbert Gottfried Dies at 67!
For more news and updates on your favorite celebrity, stay connected to Glamour Fame.
-->