Who is LaMarcus Aldridge's Wife in 2021? Find All the Information About His Married Life Here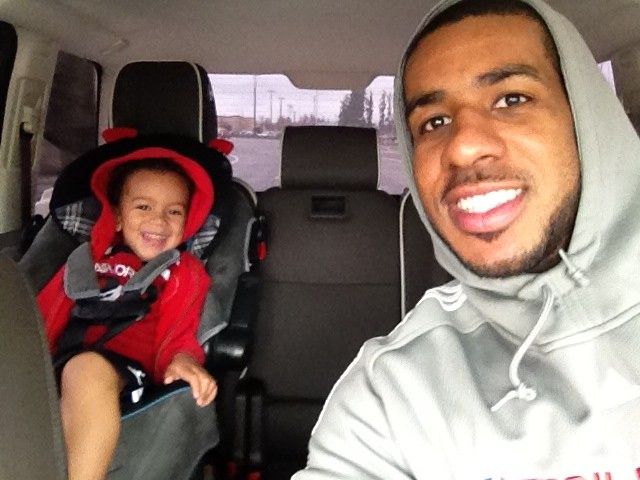 Is LaMarcus Aldridge Married? Here's Everything There is to Know About The NBA Player's Love Life!
Popularly known by his nickname L-A, he is a recently retired professional basketball player. Widely loved for his spectacular performance in the Portland Trail Blazers, where he played for nine seasons. The 6.11 tall athlete has been in the NBA since 2006 and has received many accolades and titles to his name in the 15 years.
Born LaMarcus Nurae Aldridge on July 19, 1985, to Marvin and Georgia Aldridge, his affinity for basketball was instilled in him as a child by his father and elder brother LaVontae, who were avid basket ballplayers.
Aldridge attended the University of Texas but left it midway when he was selected in the 2006 NBA draft. Continue reading for a detailed story of LaMarcus's personal life.
Is LaMarcus Aldridge Married Or Dating?
Selected to seven-time NBA Star and five-time All NBA team, LaMarcus Aldridge has consistently shown great basketball prowess in every game. Just a few numbers short of securing 20,000 points, Aldridge's elite career has suddenly come to an end because of a scary health crisis.
LaMarcus Aldridge isn't married and is dating in 2021 as per sources.
Photo Source: Scoop Nest
The NBA alum in 2021 is neither married nor single. What do we mean by that? He has someone special, and he shares a kid with her, but they aren't married yet. Explicitly, he a father of two sons, namely Jaylen Lea Aldridge and LaMarcus Aldridge Jr, both from different girlfriends, as per sources. Known as a very doting father to his sons, he left a game midway upon hearing the news of his second son's birth.
Related: What is LaMarcus Aldridge's Net Worth? Learn All the Details Here
Aldridge often posts pictures of his kids on social media and is very expressive of his love for them. He has, however, kept his romantic life away from the spotlight. If sources are to believe, he is currently living with a girlfriend, the mother of his second son reportedly.
LaMarcus Aldridge's Past Relationship!
In 2009, LaMarcus Aldridge's relationship with a girl named ChelsyMcDaniel was revealed, with whom the athlete had his first son. A source close to the duo told that Aldridge didn't handle the relationship too well, which led to their split.
LaMarcus Aldridge and ex-girlfriend Chelsey McDaniel has a son together.
Photo Source: Success Story
Other than his two obscure relationships, the NBA alum's name isn't linked with anyone over the years; LaMarcus has maintained a rather clean and mysterious persona.
LaMarcus Aldridge's Health Scare!
LaMarcus Aldridge reported a serious health scare earlier this week, which has proved detrimental for the NBA player's career. Just after a year of joining the NBA, Aldridge was diagnosed with "Wolf-Parkinson-white syndrome, an abnormality that causes a rapid heartbeat.
LaMarcus Aldridge reported a serious health scare associated with heart.
Photo Source: Beln Sports
Not the first big-bodied athlete to be diagnosed with the syndrome, players like Jerry West, Larry Bird, and Chris Bosh have also cited similar syndrome in the past. Aldridge experienced severe syndrome once again as he was playing against the Los Angeles Lakers.
Aldridge described the experience scariest moments of his life. He had played only five games with the Brooklyn Nets, a team he recently joined, and much to his team's dismay, Aldridge announced his untimely retirement just days after they lost the game to Los Angeles Lakers.
Check Out: Who is the Husband of Maxine Waters? Find All About Her Married Life Here
The seven-time NBA All-star took to his social media to break the news and said he would be keeping his health and family as his top priority in life.
For more information and news on your favorite stars, stay connected to Glamourfame.
-->