Who is Lauren Wray From The American Pickers? Grab All Details Here!
Published Tue Jan 28 2020 By Chester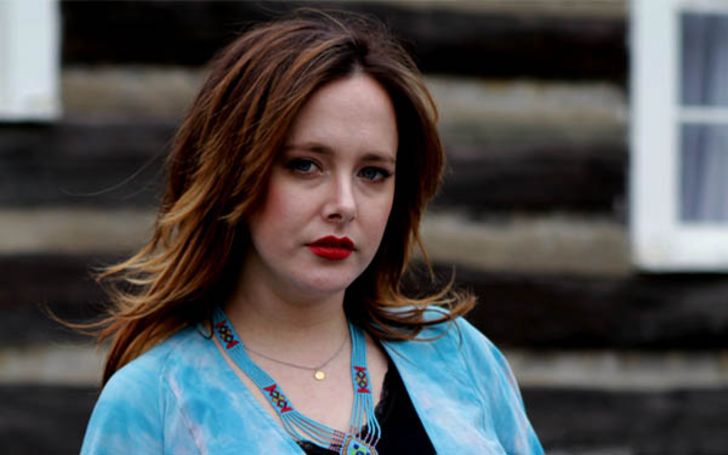 Lauren Wray, one of the versatile faces, known for her unique show 'American Pickers' and exceptional work in movies like Drought and The Hat Box, is more than just a showbiz persona!
Yes, looking at Lauren Wray's career and personal life, we'll say there are other lots of intriguing stuff to share behind her life between the 'lights and camera'. Here we present you with all the details,
Born and raised in a small southern town of Athens. With the eclectic mix of rock and roll meets hillbilly style, found herself partnered up with pickin' pals Mike Wolfe, Frank Fritz, and Danielle Colby and established 'American Pickers'.
The Multi-Talented Kid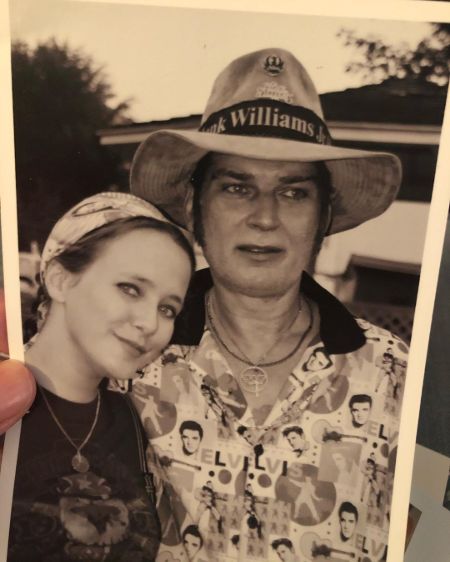 Lauren was always known as the kid who had a high level of imagination.
SOURCE: Pinterest
As sources from his official site Luren Wray, he was arguably the funniest, the wittiest, and the multi-talented kid in his small town - agreeable as her transparency seen on 'American Pickers'.
The popular kid in the class was voted as the "Class Favorite" and "Most Theatrical" by her peers.
Worked as Costume Designer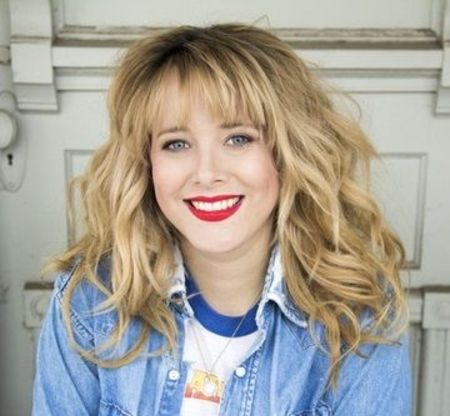 Worked as a designer for Rock and Roll.
SOURCE: Lauren Wray Facebook

Working for the Centre of Historic Preservation for some time, she then decided to excel in her artistic skills and eventually landed an internship with Manuel - a rock and roll costume designer.
You May Like: Best Hollywood Fashion Designers Ever Born in The Industry
As an assistant, she and Manuel designed costumes for some of the top-notch Hollywood artists such as Axle Rose, Jack White, George Jones, Kid Rock, Jennifer Tilly, Little Richard. They even worked on the wardrobe department for the Hanna Montana movie.
Marital Life and Net Worth
Mother of three shares a blissful 9 years long relationship with husband Dan.
SOURCE: @laurenwraygrisham
The gorgeous actress is married to Dan Merceruio since 2011. Not much information regarding her personal life and Net Worth is mentioned, but according to her IMDb, Lauren, and hubby, Dan shares three children together.
Find Out: Who Is Alexandra King Dating after Break-Up from Jimmy Garoppolo?
If we evaluate her antique collection, then her fortune will not be less than millions, however, accounting her nine years career in American Pickers, Fashion designer, Lauren's 'Net Worth' must be in a six dig figure.
From Love for Antique Archaeology to American Pickers
The 35 years old reality star followers widely know her from History Channel's American Pickers, and locally she's known as the part of Antique Archaeology in Nashville, Tennessee.
After completing college from Middle Tennessee State University, she worked for Historic Preservation before stepping into the acting career.
For those who are unfamiliar with the show, American Pickers is a reality show that premiered on January 18, 2010, on History, produced by A&E Television Series.
Check Out: What Is Kennya Baldwin's Net Worth? Details About Her Sources Of Income And Earnings!
Wray is one of the crucial members of the show alongside five other friends. Lauren joined the American reality TV series in 2011, which is currently airing its 19th season on History channel.
The show follows antique and collectible pickers who travels around the country and buys, picks various antique pieces.
The show motives,
We're looking forazing things buried in people's garages and barns. What most people see as junk, we see as dollar signs. We'll buy "anything," we think we can make a buck on. Each item we pick has a history all its own. And the people we meet? Well, they're a breed all their own.
As in now, Danielle runs and operates the office of Wolfe's business, Antique Archaeology.
Hope you enjoyed the article, stay tuned for more Entertainment article on Glamour Fame.
-->