Who Is Mads Mikkelsen' Wife? Grab All The Details Of His Married Life And Dating History!
Published Fri Aug 02 2019 By Travis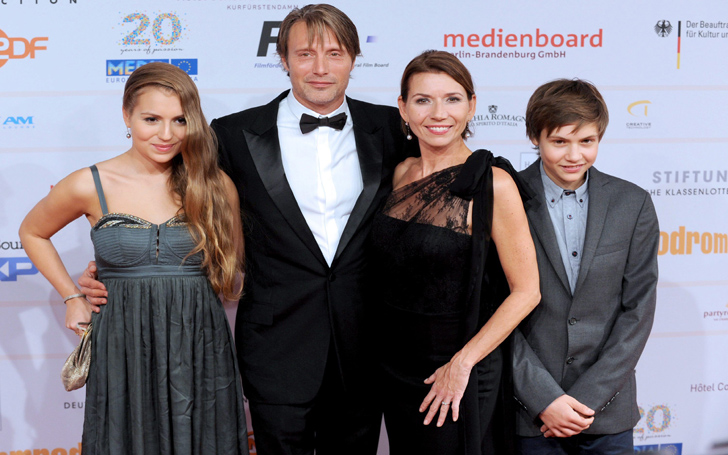 Mads Mikkelsen is a celebrated actor, from his portrayal as the conniving Bond Villain 'Le Chiffre' in the hit 2006 movie 'Casino Royale' to the ever-charming cannibal 'Dr. Hannibal Lecter' in the acclaimed show Hannibal. The award-winning actor is the go-to guy to portray charming villains and thought-provoking characters, but as the saying goes, behind every successful man is a talented woman sitting behind and making sure everything is working fine. It is the case with his wife.
The person who makes sure Mads life is not a shamble is his beautiful wife, Hanne Jacobsen. Hanne met Mads in late 1986, and the couple started dating in 1987. The two met before Mads was an actor while both of them were a dancer in Copenhagen, Denmark.
The first meeting between the two was when Mads was still a dancer and dressed as a woman for 'La Cage aux Folles.' Hanne herself was a choreographer, and the love between them was not at first sight, but it took a couple of dates to really know who they are and who they can be.
Five years after the couple started dating Hanne gave birth to a beautiful daughter, Viola, in 1992 which was followed by the birth of the couple's second child and only son, Carl, five years later, in 1997.
The couple married on 2 December 2000, three years after the birth of their last child, the couple got married in Denmark in the presence of their daughter and son.
Both of them grew up in Copenhagen where they both decided to stay till they moved to Toronto in 2012 before the start of filming of Hannibal.
Hanne is a lawn tennis enthusiast; she loves to watch as well as play the game, so she was recently in Roland Garos to watch a tennis match with Mads.
Hanne's social media is riddled with posts of her family, so you know she loves her family, but most of all, her husband. They both have a lot of sparks left in their relationship even after over 30 years together.
Mads, who was voted the Sexiest Man Alive many times, said he pulls out the magazine from time to time and asks Hanne, "Honey, do you realize who you're married to? The sexiest man 14 years ago." And she replies telling him who he is married to, "most hot girl in the world."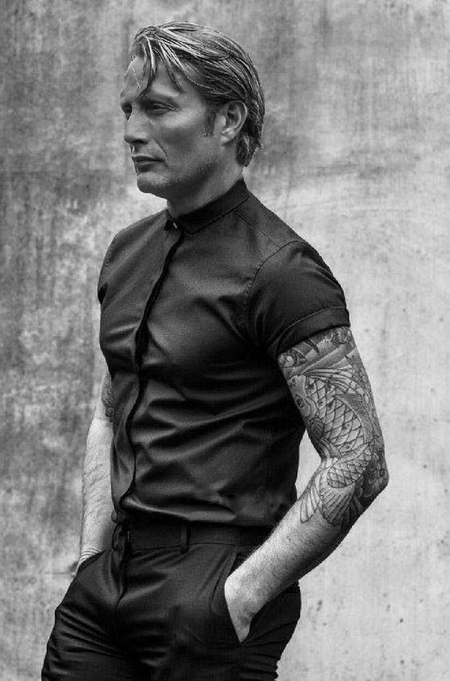 Love is never easy, and being married is one of the hardest things in the world. The word compromise is the most important part of the relationship of a married couple, and by the looks of the relationship between Hanne and Mads, they will do anything for each other.
Also Read: Who Is Jimmy Kimmel's Wife? Grab All The Details Of His Married Life And Dating History!
From meeting in a dance theatre wearing a women's dress to walking the red carpet together, both of them came a long way from those dancing days, and by the looks of things, more years of love, adoration and togetherness are in store for the beautiful couple, for years to come.
-->