Who is Nancy Wiesenfeld's Husband? Learn About her Married Life!
Published Tue Nov 19 2019 By Travis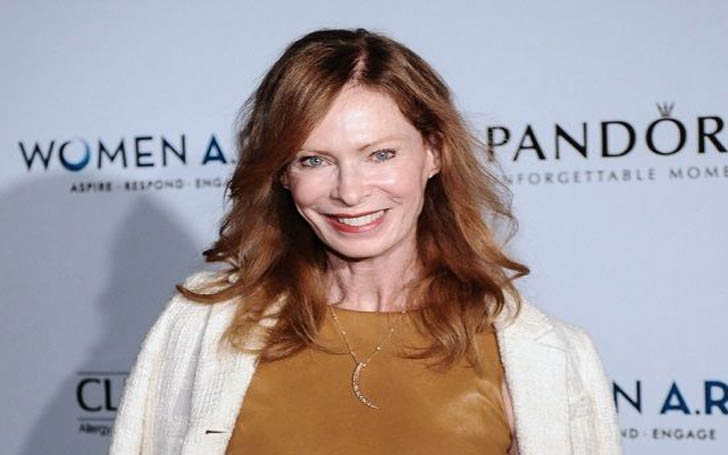 Nancy Wiesenfeld is a name you've probably never heard before in your life, the reason for it is she was in the public eye once upon a time, and now she is just known as the first wife of the disgraced CBS' former CEO Leslie Moonves.
The ex-wife of Les Moonves is not really a badge of honor; if it were, it would instead be a badge of disgrace for the former CEO who was ousted for sexual misconduct. When the couple was together, Nancy would be seen out and about during award shows and premiers, hand in hand with her husband.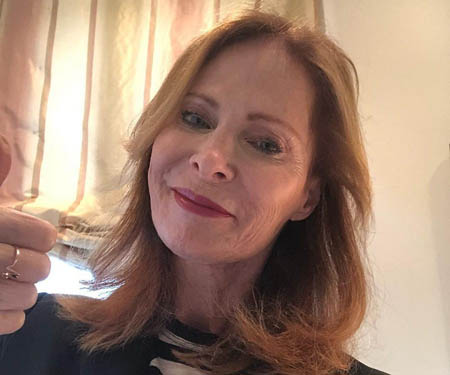 Source: Wikipedia
But even though their marriage lasted a considerable amount of time, the ending was probably a sign of things to come in the life of Les Moonves. While their relationship was cause for her reaching a celebrity status and being the center of attention in the room, it was all gone after the divorce was finalized. But when the allegations struck against her ex-husband, Nancy was back in the news.
Nancy Wiesenfeld's Bio; When Did She Marry Leslie Moonves?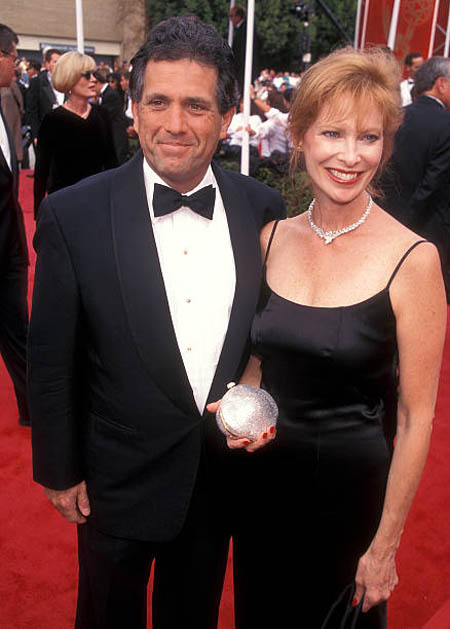 Before she was the first wife of Les Moonves, Nancy was a small kid living in California with her parents. She was born on 15 May 1960, and there is not much information when it comes to her childhood and her parents. Nancy was not a famous actress or celebrity for the news media to go digging into her past.
But when she talked about her family and past, it was almost always positive, and her parents were extremely supportive of her choices and career paths. She wanted to be a dancer when she was young, and her parents were supportive of the choice, but dancing or entering the show business is not the reason she became famous and walked into the limelight.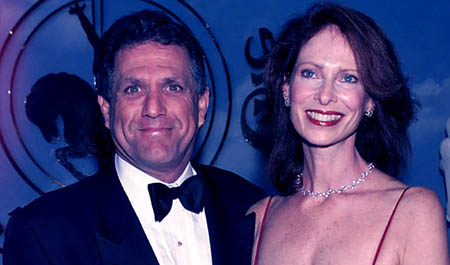 Source: Bio
The reason for her fame was her husband, and the nuptial shot her from obscurity to the forefront of the television world as Les was working for 20th Century Fox at the time and making his way from the lower levels to the top of the totem pole.
Nancy was a graduate of the University of California, and she was romantically involved with a man who wanted to be an actor but instead decided a career behind the scene. Soon, how was getting work with Warner Bros. Television, and he found his calling by making it all the way in the television industry.
Getting Married to Leslie Moonves and Their Children Together
Nancy Wiesenfeld and Les Moonves met soon while she was in college, and the two fell in love soon after. The couple decided to take their relationship a step further, and the two got married in December of 2018. Soon after the marriage, his career started to take off, and he parlayed his time in front of the camera to expertise behind it.
While the career was picking up pace, the couple was also doing well as a family and welcomed their first bundle of joy in 1984. Sara Moonves, their first child, was born, and soon, Michael and Adam followed suit. The small two people's family of Les and Nancy was expanding at soon; they were a family of five.
But as time went along, the couple was no longer happy with the relationship they were in, and they started to grow distant from one another. The marriage lasted for more than 26 years when the couple called it quits.
The Affair and the Subsequent Les Moonves and Nancy Wiesenfeld Divorce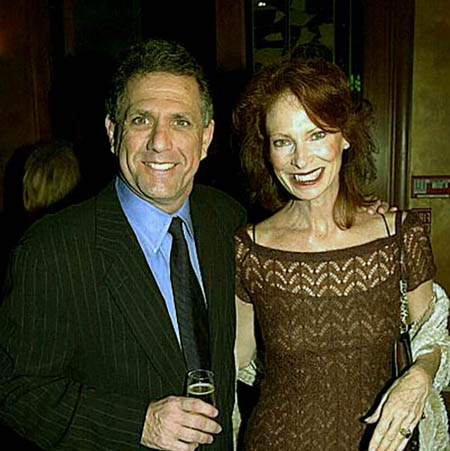 The couple was not exactly on in a loving marriage after more than 26 years together. When the marriage between the two started to get, sour Les started to live permanently in New York while Nancy lived with her children in Los Angeles.
Les started getting involved with CBS employee Julie Chen and the two were more than friends, he started to cheat on her, and soon Nancy found out about her husband's extramarital affairs which caused her to file for divorce. The former married couple got divorced in 2004, and two weeks late, Julie Chen and Les Moonves got married.
When all the sexual allegations hit, Julie stood by her husband while all the woman Les sexually assaulted started to come out from everywhere.
Married Life after the Divorce
There is not much information when it comes to the man whom Nancy married recently. But the divorce with Leslie was not the end of the line for the her when it comes to finding romance. She currently lives in Los Angeles with her new spouse and by the looks of things, she is quiet happy with the life she lived and the one she is living now.
What is Nancy Wiesenfeld's Net Worth?
Leslie Mooves is a rich man; he was the second-highest-paid CEO in 2017 when he took home more than $65 million. He was rich when Nancy and Les got divorced, and it seems she took home a large chunk of Les' net worth as divorce settlement. Though the exact amount she received as part of the divorce and spousal support is still a secret, but it was definitely in the millions. So, her net worth is probably somewhere in the upper seven to love eight figures range.
Before you leave, make sure to head on over to our Entertainment section for all the latest news and gossip on your favorite celebrities. Also, do not forget to visit Glamour Fame to be in the know of all the happenings in the world of show business.
-->