Who is Supa Cent New Boyfriend in 2020? Here's Everything You Should Know
Published Mon Jan 04 2021 By Bran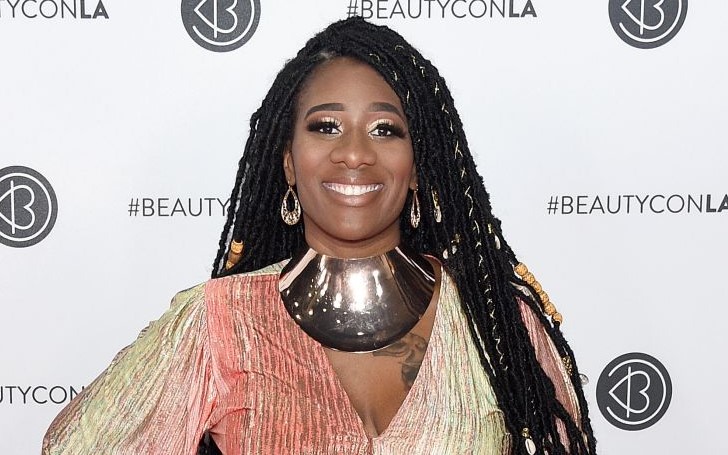 Who is the Instagram star cum entrepreneur Supa Cent dating in 2020? Grab all the details about her rumored boyfriend right here.
Supa Cent remains the perfect example of an empowered woman in the internet community as we enter the new year 2021. The dashing personality has over 2.3 million followers on Instagram, which makes her a commendable presence on the online community with both immense fame and fortune.
In 2021, Wuzzam Supa's professional journey marks a decade of nothing but success and records as both an entrepreneur and a YouTuber. Born Raynell Steward, she grew popular with her online name, Wuzzam Supa Cent.
Gradually, she accomplished a lot of things in the corporate sector, such as being the founder of The Crayon Case and Watch My Smoke. Besides her career success, the diva's romantic life also is going on a great note. Stay right here as we bring you details regarding her new boyfriend entering into 2021.
Supa Cent And Sage The Gemini Are Dating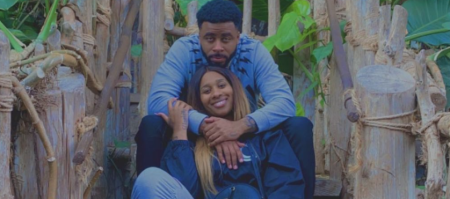 Supa Cent and Sage The Gemini confirmed that they were dating in December 2020.
Photo Source: The Focus
Considering the massive popularity of Supa Cent as a model cum entrepreneur, her millions of fans definitely had a lot of interest to know about her personal and romantic life.
The mother of two was rumored to be dating a fellow celebrity, Sage the Gemini, in the fall of 2020. At an instant, the rumored love story became the talk of the town as headlines on most of the media platforms.
You May Like: Who is the lucky boyfriend of Alize Cornet?
After a lot of internet gossip and talks in newspapers, the celebrity duo finally confirmed how they were dating on December 18, 2020. Just entering into the festive season, it was Supa Cent's new boyfriend, Sage the Gemini, who confirmed the romantic relationship through an Instagram post.
Furthermore, the rapper expressed his excitement for the new affair through a caption, 'to new beginnings, and a new thought process!'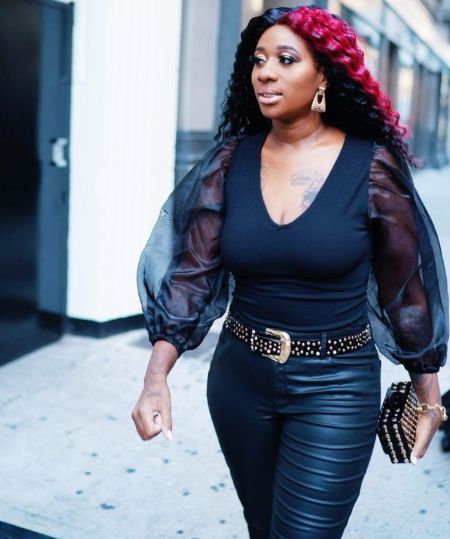 Supa Cent is the mother of two children.
Photo Source: Pinterest
Not all the fans of Supa Cent and Sage The Gemini reacted the same way to the brand new relationship, as many of them even criticized the new boyfriend-girlfriend.
However, the American rapper didn't hold back as he attacked his haters through a series of Instagram posts and promoted positive energy instead. Interestingly, he even wrote, 'I claim my girl' for Supacent.
Supacent's Ex-Boyfriend Cheated On Her
Supacent's relationship with Sage The Gemini wasn't her first affair at all. In fact, she came off a broken engagement with former fiance, Lou.
The Instagram star was in a long-term relationship with her ex-boyfriend, where they shared two adorable kids. Despite that, a planned wedding never happened since Supa Cent caught her fiance cheating with a minor of 17-year-old.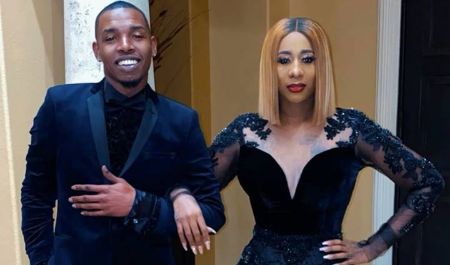 Supa Cent's ex-boyfriend Lou cheated on her with a minor.
Photo Source: Ace Showbiz
Cent showed no mercy against her former lover as she shared a thread of DMs and text as the witness behind her partner's mischief.
The evidence made her furious enough to call that engagement and relationship off, without the patience to hear the story from Lou. Maybe, that was for the best since the 32-year-old looks perfect with her rapper boyfriend Shade The Gemini right now.
Also See: Who is Cashnasty Girlfriend In 2020? Here's What You Should Know!
For more news and updates about your favorite stars, please stay connected with us at Glamour Fame.
-->