Who is Tommy Zizzo? All the Details Here
Published Mon Dec 27 2021 By Manvi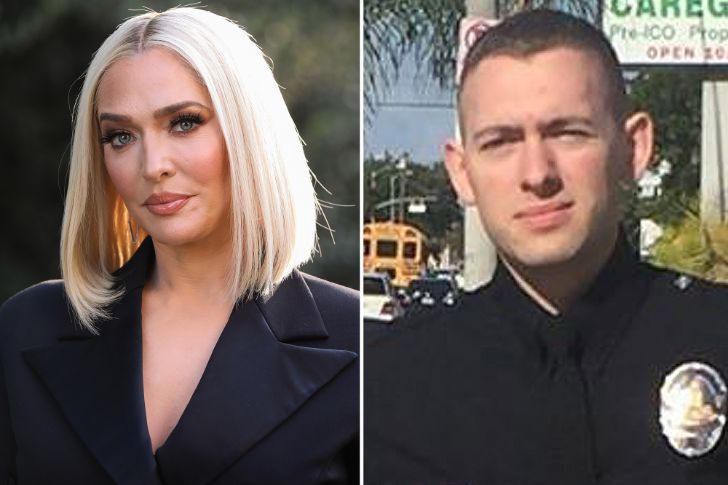 Learn All About Tommy Zizzo's Personal Life!
Tommy Zizzo is an American Citizen who came into the spotlight due to his famous mother, Erika Jayne. The aspiring individual is a policeman.
Tommy, born in 1994, grew up in New York City, USA. The honorable person has ties with famous artists despite being away from the limelight that others enjoy.
Zizzo is a respected officer who puts his life at stake to help the needy. Continue reading to know more about Tommy Zizzo.
Who is Tommy Zizzo?
Tommy Zizzo, as mentioned above, is a child of the famous reality tv star Erika Jayne. Zizzo is a respected police officer whose mother often talks about his hard work and sacrifices to serve the people.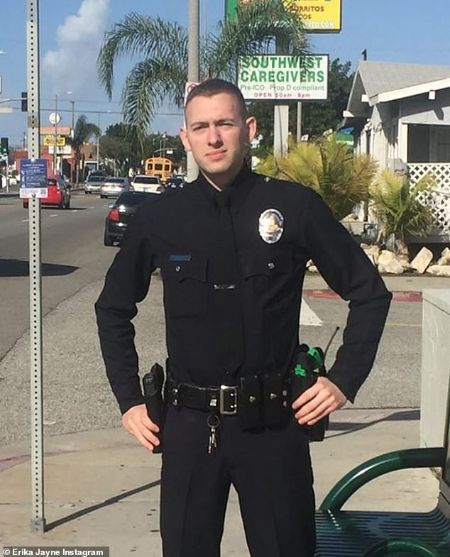 Tommy Zizzo graduated from the LAPD academy in 2016.
Photo Source: FR24 News.
While growing up, the enthusiast kid got inspired by different series and movies about the police force. The dedicated individual acted on his dream, and finally, in 2016, he graduated from LAPD(Los Angeles Police Department Academy) as a police officer.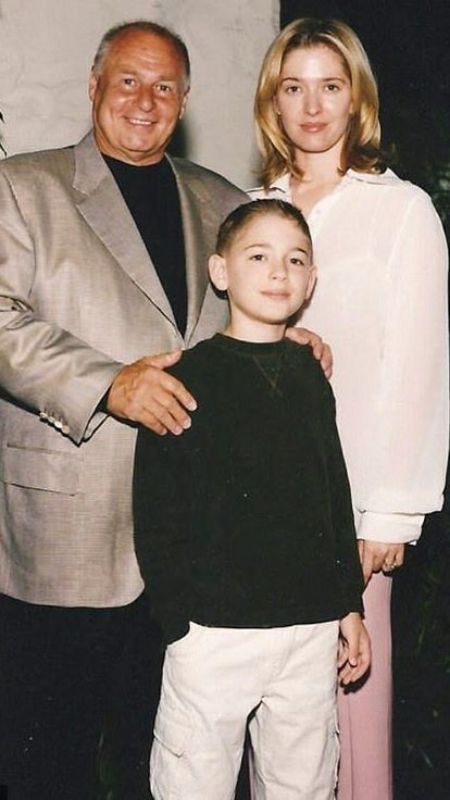 Tommy Zizzo is a hardworking Police officer.
Photo Source: The Dip.
Tommy Zizzo grew up with his mother as his parents soon divorced. The Law & Order star then tied the knot with Thomas Girardi when Tom was three years of age.
Also See: Who is Harvey Weinstein? Is He Married in 2021?
Despite belonging to a wealthy and famous family, Zizzo tries to live low apart from all the camera attention. The hardworking individual focuses on his job and gives his best not to let his family background interfere with his professional life.
Who is Tommy Zizzo's Mom? Is She Famous?
Tommy Zizzo is the child of the renowned singer and reality tv star Erika Jayne. The talented artist is an active member of The Real Housewives of Beverly Hills (RHOBH)'s latest season.
Tommy Zizzo's mother is a famous singer and actress.
Photo Source: FR24 News.
Jayne is a familiar name in the entertainment business, whether as an actress, singer, or TV personality. The North Atlanta High School graduate established her name in the music industry after her single debut, "Roller Coaster," which bagged the chart number 1 on the Billboard Hot Dance Club Play and followed many other hits.
Recommended: Some Serious Drama Reportedly Went Down On Stage At The Real Housewives Of Beverly Hills Season 9 Reunion Taping!
The "Give You Everything" singer gained media attention recently after the legal issues involving her ex-husband Thomas Girardi after their divorce. The controversy made a piece of big news such that on June 14, 2021, a documentary named The Housewife and the Hustler was released, circulating their mess.
Jayne is a single but independent woman in her own right as of April 2022. However, she does keep it playful with her fans with boyfriend teases. Jayne posted a picture and captioned the post with, "My boyfriend's shirt….shhhh.." on Instagram. Fans were surprised if Jayne has moved on already and found a new man. However, Jayne posted another picture alongside a teddy and wrote "Boyfriend" in the caption. Clearly, Jayne was just messing with the fans.
Please stay connected with us for more content about your favorite celebrities at Glamour Fame. Also, don't forget to hit the subscribe button.
-->