Why Did Lili Reinhart And Cole Sprouse Call It Quits After 2 Years Together?
Published Wed Jul 24 2019 By Jasmine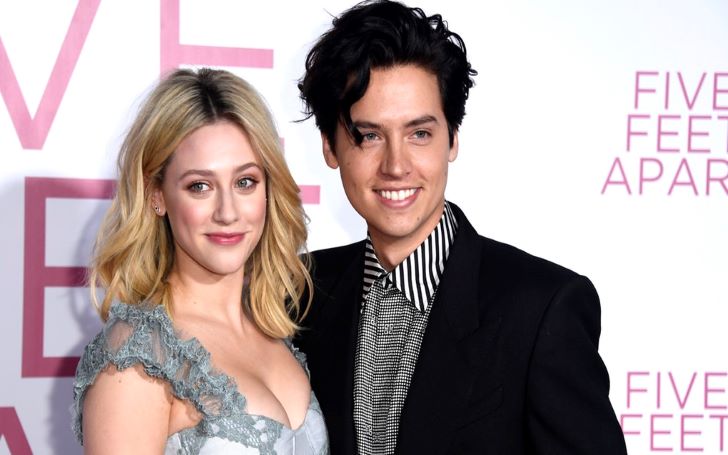 Why Did Lili Reinhart And Cole Sprouse Breakup?
Lili Reinhart and Cole Sprouse were everyone's favorite couple of 2017 and were expected to make it through more than just two summers. Sadly, it seems to be the endpoint for the two Riverdale stars, Lili Reinhart's and Cole Sprouse's relationship.
The couple recently split up in the summer of 2019, and they even tried avoiding each other as far as possible! However, they seem to be attempting to rebuild their friendship for the sake of work.
Also See: Reports Claim Riverdale star Cole Sprouse and Lili Reinhart Broke-Up after Dating for 2-Years
Even though their off-screen romance is coming to an end, the same cannot be said about their on-screen chemistry. So we can say the two will still be spending an ample amount of time together. The pair were seated next to each other in the San Diego Comic-Con and were seemingly comfortable. Later she joked about it on her Instagram account.
It is said that the split between the couple was mutually decided. Both the actors need to follow a very demanding and a busy schedule. It is rumored that the couple could not manage ample time for each other and were losing compatibility.
Watch: Cole Sprouse & Lili Reinhart Break Up
Despite reports of the couple's split, the fans are expecting them to get together sooner or later. Since the pair will be working together on the Season 4 of the series Riverdale, hope is still not dead for the real-life Bughead shippers.
Update: It's not over you guys. The Bughead ship still continues. Read their complete timeline and history here - from February 2017 to September 2019 and more to be updated.
-->