Why Did Robert De Niro Split From His Wife Of Over 20 Years Grace Hightower?
Published Sat Sep 14 2019 By Sea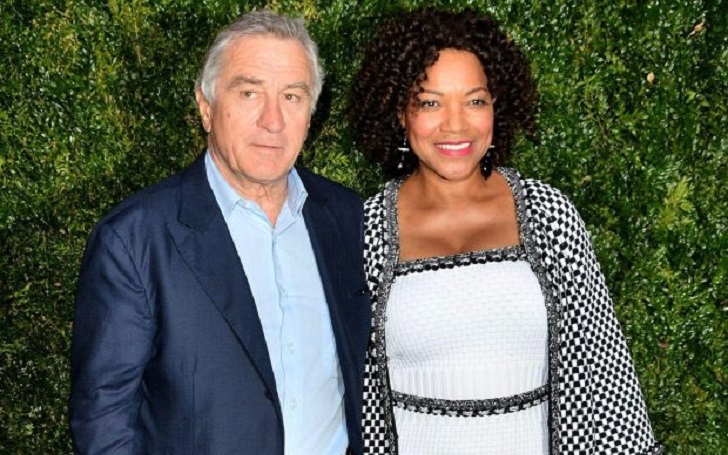 Millionaire actor Robert De Niro is married to his separated wife, Grace Hightower, for over 21 years now. They are on the verge of getting a divorce as it is not yet finalized. It is ongoing right now, but it's not the first time they've hit a rough patch. It may be the roughest now, but they've quite the history.
They've done this before too and did not end the way anyone ever expected. They just went on. But this time, it looks the be the real end. Still, who knows. Only the divorce confirmation will rest it.
A Source Speculated Robert De Niro Split From His Wife Last Year
In November 2018, a source close to the couple came forward and addressed the situation between the two. As it happened, they were not living together at the time, said the source. They noticed the 'Goodfellas' actor going solo in various events that he usually attended with Hightower.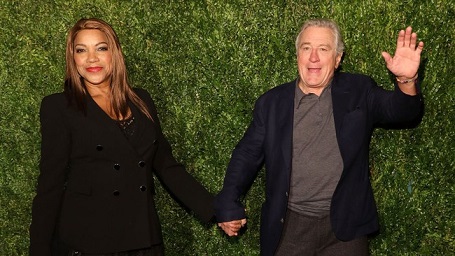 First, a source came forward.
Source: Getty Images
"De Niro and Grace are breaking up. He's been at a few things since the very end of the summer without her — and rumor has it they are done." It was probably really a rumor but true to its end.
Reasons For The Separation Included Political And Household Issues
A few days later, De Niro himself addressed the split by releasing a statement, in which he requested privacy in the matter and praised Hightower as a mother.
"Grace and I have two beautiful children together. We are entering a period of transition in our relationship, which is a difficult but constructive process. I honor Grace as a wonderful mother and ask for privacy and respect from all as we proceed to develop our roles as partners in parenting."
That didn't stop people from guessing why they split up though. First to surface was the political reasons. Twitter exploded with memes relating the situation, insinuating the separation coming due to their political differences. Hightower is an avid Donald Trump supporter, but De Niro likes to often troll the American President.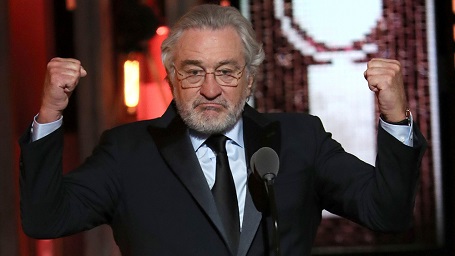 Political or Household differences.
Source: Michael Zorn, Invision/AP/REX/Shutterstock
Then a new report emerged about the controlling nature of the 63-year-old housewife. It's all sources, but one of them at Radar Online claimed it was the main catalyst that led to the parting.
She busted his balls and controlled his finances and film production company, and had all kinds of rules he couldn't live by. Grace micromanaged him to death, and he deserves a medal for sticking it out so long.
The source further claimed he had no freedom and had to call her from the set like twice a day as if he was reporting to her. She was strict in order to make him look respectable since they have many charitable projects to their name.
Hightower Wants Half The Husband's Reported $300 Million Wealth
Both of them are pretty well-off financially. The International Women's Coffee Alliance has Hightower as a board member, and she also has a successful coffee business. Her reported net worth is $16 million.
Meanwhile, it is no surprise De Niro possesses a wealth of $300 million over the course of his acting career, along with his real estate holdings, and business ventures.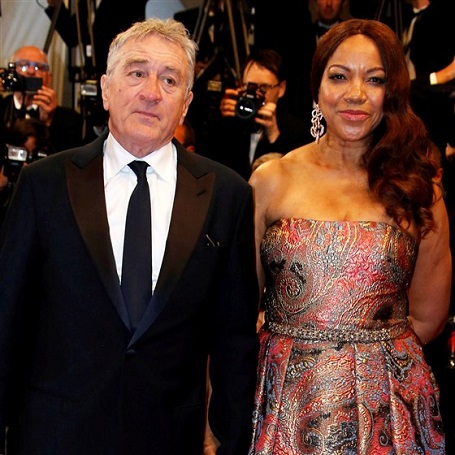 Grace is a wonderful mother, but she wants half of De Niro's.
Source: Eric Gaillard, Reuters
At a Manhattan Supreme Court hearing on June 6, 2019, Hightower revealed she wanted half of his fortune. But back in 2004, she had signed a prenuptial agreement with rewards of $6 million apartment, $500,000 cash, and $1 million in alimony, in case a divorce happened. Her attorney, Allan Mantel, claimed she is entitled to half of what De Niro earned after the remarriage according to the prenup's writing. That includes his 35 businesses.
De Niro Filed For Divorce Back in 1999 Over Custody Of Their Son, But Reconciled In 2004
Yes, they hit a rough patch in the past. In August 1999, the 'Godfather' star quietly filed for divorce. They co-parented their son, Elliot De Niro, for over a year in agreement, until a custody battle detonated in June 2001.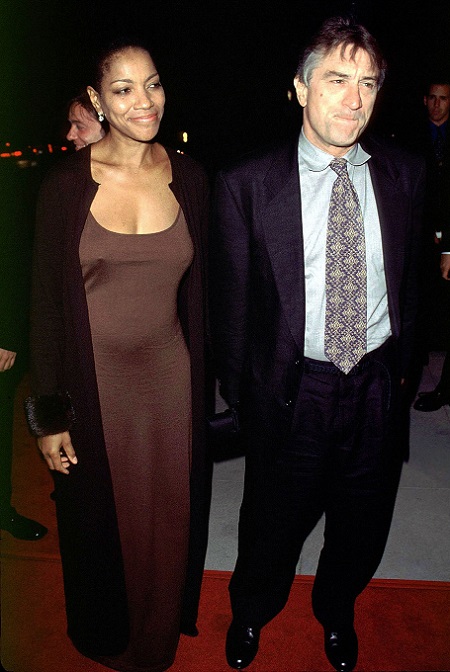 1999 - 2004 was a break for the two.
Source: Ronald Siemoneit/Sygma/Getty
Hightower accused him of heavy drinking & drug use (which he initially denied), as well as of getting affectionate with a woman on a family yacht trip. Meanwhile, he thought she had a violent temper. In July, a mental-health expert evaluated them as ordered by a Judge at a closed hearing in July.
The divorce was never finalized, though. In 2004, the couple remarried in the indoor pool at their upstate New York home, with Tom Brokaw, Martin Scorsese, Meryl Streep, Ben Stiller all their close friends.
They Have Two Kids Together And New Custody Battle For Helen
The custody battle was one thing, but both of them loved the two kids equally immensely. Their first child together was, of course, Elliot, who is suffering from autism that De Niro finally revealed over three years ago. He did previously hinted on it several times before. He is 21 now and likes to play tennis.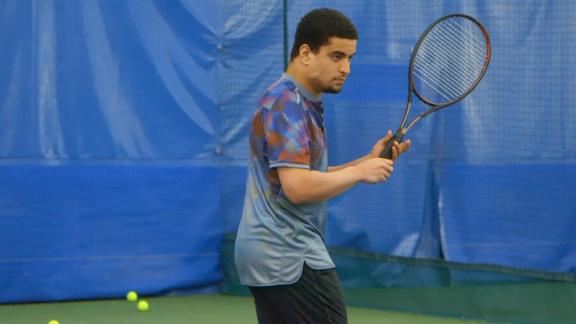 Elliot has autism and likes playing tennis.
Source: ESPN
Their second child together is a daughter, Helen Grace De Niro, who was born in 2011 via a surrogate. De Niro was 67 and Hightower was 55 at the time.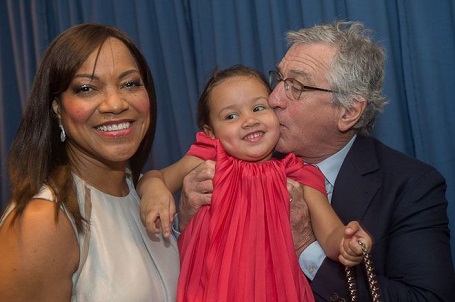 Custody for Helen is still going on.
Source: Pinterest
This time, the custody battle is enraging for 7-year-old Helen. They've appeared in court multiple times for that. On one of those appearances, he even had a meltdown outside the Manhattan Courthouse earlier in February. After appearing another time on August 7, he tried to hide his face from the public while exiting the behind-closed-door meeting between the lawyers. He was requesting visitation rights at the meeting.
Two More Kids From Ex-Wife, Diahnne Abbott And Another Two From Ex-Girlfriend, Toukie Smith
The 76-year-old's children count reaches six, as he fathers four kids from outside his marriage with Hightower, who is actually his second wife.
He was married to singer Diahnne Abbott for about 12 years, from 1976 to 1988. They legally adopted 48-year-old Drena De Niro, who was his first child. She is an actress with a reputable filmography and a mother to Leandro De Niro Rodriguez. Their 43-year-old son, Raphael De Niro, is a successful real estate broker whose clients include Jon Bon Jovi, Renée Zellweger, Travis Kalanick and Kelly Ripa.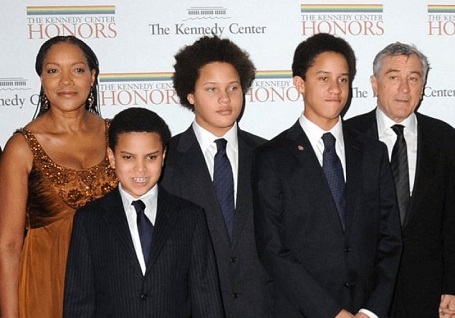 Of the four kids, three are sons.
Source: Pinterest
Before his marriage with Hightower, he had a brief relationship stint with actress and model Toukie Smith. From the unification, twin sons were born on October 20, 1995; Aaron Kendrick De Niro and Julian Henry De Niro.
The Current Divorcees First Met In 1987 Before His First Divorce
De Niro and Hightower's first meeting was at a London nightclub in 1987. The first divorce followed, and his brief alliance with Smith produced the two sons. Only after the alliance ended that De Niro got serious with Hightower leading up to the marriage.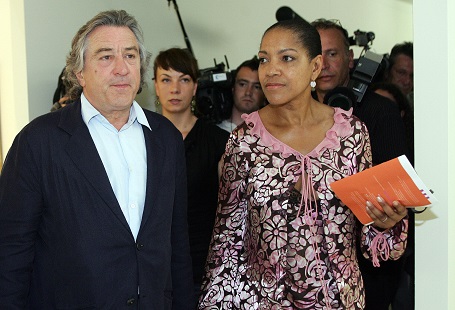 Hightower first met De Niro at a London nightclub but didn't recognize him.
Source: Francois Lo Presti, AFP, Getty Images
She was a flight attendant at TWA for years before settling in Paris. She afterward moved to London. She was working as a hostess in a Mr. Chow restaurant at the time she first met De Niro. She didn't know who he was either!
-->