Why is Kourtney Kardashian Crying In KUWTK Season 17 Preview?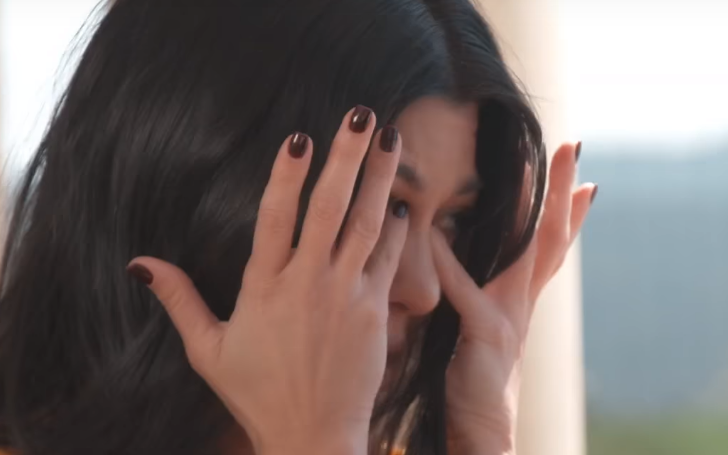 Kourtney Kardashian is grappling with anxiety and it hits her hard on the preview.
After the emotional ending of season 16, the preview of the new season of the KUWTK just surfaced, and it's already cautioned people to grab some tissues for the next season.
The fans were much anticipated for the 17th season of the KUWTK, and the preview just surfaced.
Watch: KUWTK season 17 trailer.
On the preview, Kourtney Kardashian is grappling with anxiety, and it hits her hard in the trailer.
See Also: Khloe Kardashian Looks Sizzling in Risque Bodysuit Alongside Kendall and Kourtney
The trailer was shot nearly four months ago and in the video Kourtney's birthday (April 18, 2019) is just around the corner. Unfortunately, it's not an exciting moment for the mother of three.
"I do think that turning 40, it almost makes you analyze where you're at in your life, and it's giving me anxiety. Now that I'm doing Poosh, I always wish I had more time, but I feel like I wanna cry." Kourtney shares.
Khloe Kardashian, however, tries to console her sister and lets Kourtney know it's okay to do whatever she wants.
Read Also: Khloe Kardashian and Kendall Jenner Defend Controversial Endorsements of Weight Loss Shakes and Fyre Festival
"If you're happy, that's all that should matter for any of us; I don't think your soul is happy. I think you feel incomplete somewhere and that you're scared," Khloe tells Kourtney.
Keeping Up With the Kardashians season 17 returns to E! in the fall and fans are much excited to watch the new episodes.
-->