Will Daryl And Negan Be Working Together In The Walking Dead Season 10?
Published Sun Jul 28 2019 By Travis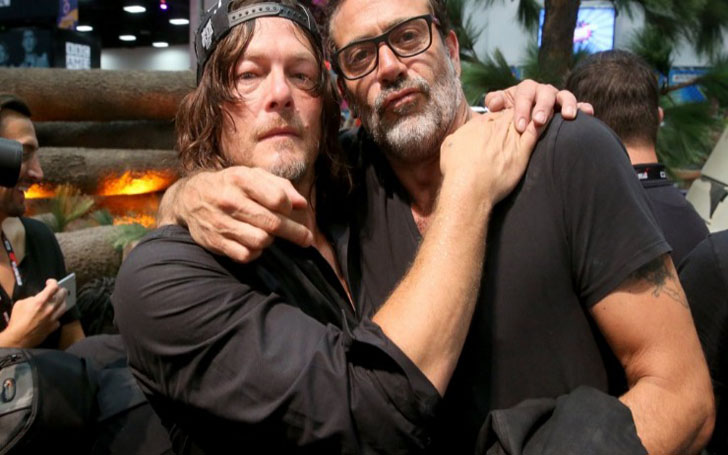 The Walking Dead seems to be heading for a collab between Daryl and Negan, and we love it!
The Walking Dead was in a downward spiral ever since season 5; everything was going downhill as the characters got stupid and despicable. There was no telling when they would decide to stop because the show wasn't getting any good, even with the arrival of 'Negan'. But, finally, it seems the show is finding its footing and getting back to the heights of starting years.
The trailer for season 10 debut at comic con and the trailer, as well as the two leading men Norman Reedus and Jeffrey Dean Morgan, hinted at a team-up between the two characters. There is no love lost between 'Daryl' and Negan in the series as Daryl was captured and forced to become a dog and tortured in a small cell; also the killing of 'Glenn' and 'Abraham' was unforgivable. But, it seems, desperate times call for desperate measures, and this time it looks Daryl needs to put his hate for Negan aside and take his help as the big baddie 'Whisperers' are coming.
Norman Reedus was on hand to speak to fans at the comic con where he explained how Jeffrey's character changed, and he is almost a completely different character. He also said;
I think there's a mutual understanding between those two characters. I think they might need each other at some point. It's such a weird world, cause some of the bad guys are the good guys, and the good guys are the bad guys, and everybody thinks they're doing the right thing. I mean, we've all killed people. We've all done crazy things, so maybe there will be a time where we need him.
The trailer for season 10 showed Negan being allowed to walk around and moved from solitary confinement in the makeshift prison. We also saw Negan getting teamed up with Aaron, who was also present during that fateful day when Lucille caved in the heads of Abraham and Glenn.
Watch: The scene where Abraham and Glenn get killed by Negan
The war with the Whisperers is coming, and the Daryl is going to need all the help he can get to fight 'Alpha'. Heroes always come together to fight the bigger evil even if it means putting your differences aside. Negan is not precisely a heroic character, but he seems to be on a path of redemption akin to the arc he went on in the comics.
In the comics, Negan pledges his loyalty to 'Rick' and the survivors of Alexandria. He gets ample chances to run away, but he still sits inside the prison to show Rick he can trust Negan. Then when he hears of the Whisperers, he thinks of it as a chance to redeem himself as he makes his way into the Whisperers camp, winning over them and finally killing Alpha and bringing her head to Rick as a sign of trust. Negan even saves Rick's life when the Whisperers attack and Rick reciprocate as Negan gets in danger.
Watch: Jeffrey Dean Morgan talks about teaming up with Norman
There is a precedent in the comics which shows Negan is redeemable, Daryl may not like it but to fight evil, you need the evilest bastard that you can find. Nothing gets more evil than the Negan of the olden days.
Also Read: Doctor Strange In The Multiverse of Madness: Top 5 Facts About The New Villain 'Nightmare'
Jeffrey carried the same sentiment as he spoke during an interview about the possibility of teaming up with Daryl. He said;
I think that's the direction that we could be heading in. I think the Whisperers are an enemy that's all hands on deck, and I think that Daryl recognizes that. I think that these two characters may find a little bit of common ground within this world, which is kinda fun. But just to be able to work with him this year, it's been a long time, and we've never really worked together. So to have a couple scenes together has been a joy.
The new season for The Walking Dead is coming back on AMC on 6 October and we will have to wait till the premiere to see where the season leads us, are we getting on an upward trend or is it the same old, same old?
-->