Will Kylie Skin Reach The Impressive Heights Of Her Eyebrow Collection KyBrow?
Published Wed Jun 05 2019 By Alice
Kylie Skin is unlikely to reach an impressive height as Kybrow.
After conquering the world of cosmetics and expanding her empire into eyebrow products, Kylie Jenner now entered into skincare with the release of the Kylie Skin Care Line on May 22.
The beauty mogul proved time and time again that everything she puts out into the beauty world can be expected to fly off the shelves and there's nothing stopping the youngest self-made billionaire from getting more richer and Kylie's new skin-care line is no different.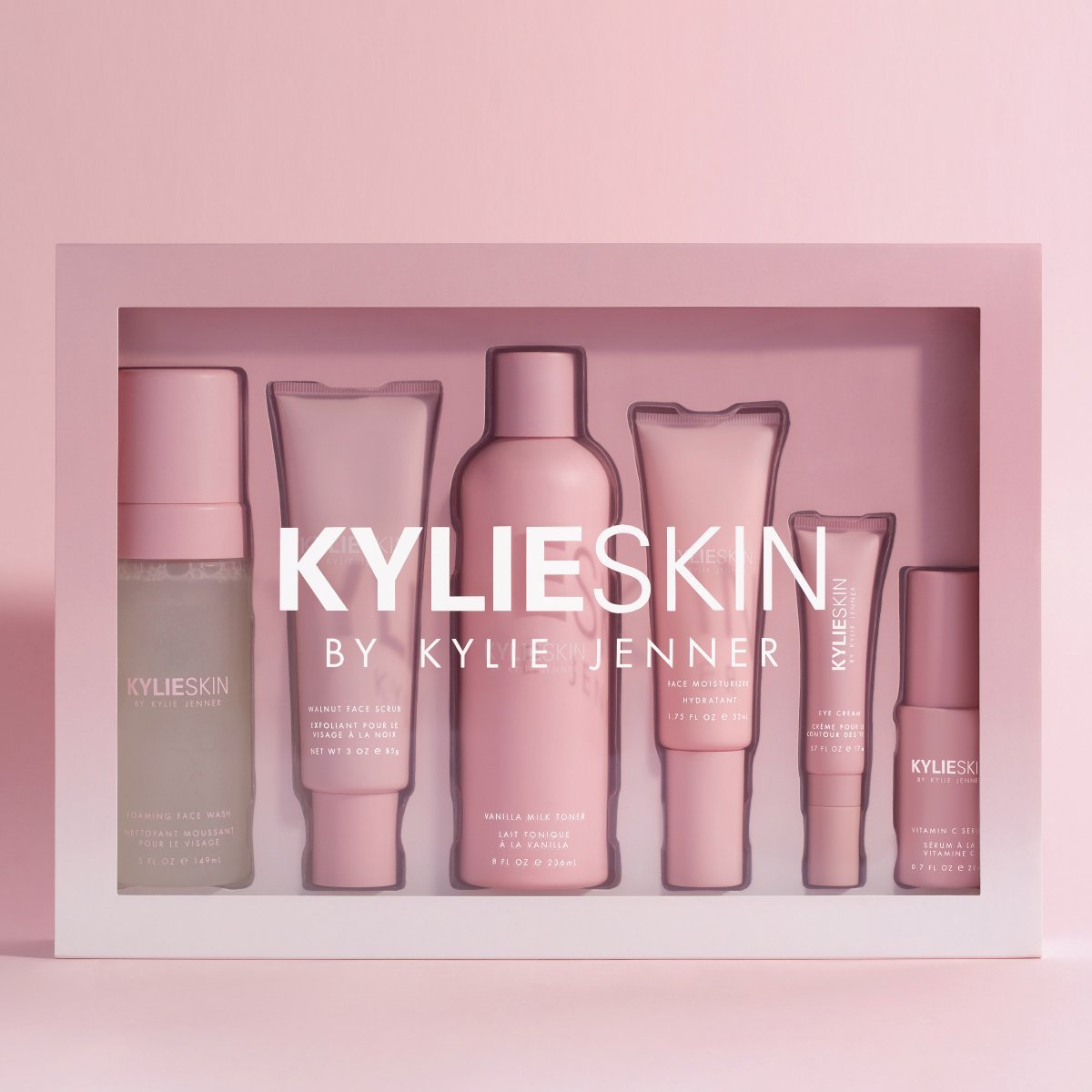 Kylie Skin Care Line sold out within hours following the launch.
SOURCE: Kylie Skin
Nearly every item packaged in pale-pink bottle and tube in the Kylie Skin lineup, from cleanser to moisturizer to eye cream to controversial walnut face scrub, sold out within hours following the launch just like Kylie's eyebrow collection, Kybrow.
Whilst Kylie's net worth is surely rising high with Kylie Skin, some disappointed buyers crucified Kylie Jenner for lying about her products is great skincare and even complained about the fake reviews posted by Kylie Skin.
The main complaints also center the walnut face scrub available at $22 in beliefs that it can cause major issues to the skin like allergies and itchiness.
Amidst all the war on Kylie Skin products, even a dermatologist complained regarding Kylie's new package to be incomplete as there is no sunscreen.
Although both the price of Kylie Skin Care(less than $30 each product) and Kybrow(less than $25) is notably affordable, Kylie's eyebrow collection was a fan's favorite and received positive reviews, unlike Kylie Skin which received criticism the most.
Kybrow has won the hearts of a million people.
SOURCE: Trendmood
While Kylie Skin is impressive in its own right, it pales in comparison to the certain features of Kybrow, most of which are outright superior; its shade range, quality, price and so on.
Furthermore, Kybrow has been able to cause quite stir and win the heart of million people until now.
So, it remains to be seen whether, with all the buzz surrounding the Kylie Skin, it can still reach the height as Kybrow or not. Moreover, after Kylie Skin being out of the stock, she is again re-stocking it on 5th June which shows the popularity of the product.
-->