Will They or Won't They? New Amsterdam Showrunner Sheds Some Light on Helen and Max's Romance
Published Sun Jan 05 2020 By Travis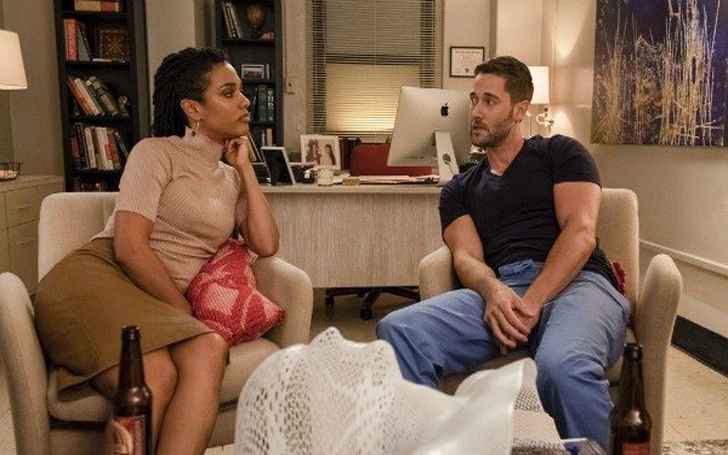 New Amsterdam showrunner talks through the possibility of Max and Helen letting their feelings shine in the second half of season 2.
Medical dramas are always by the numbers, start out with two people having sex, two people hating each other, two people trying to navigate their relationship around HR, and then two people always being the righteous ones. This is the formula for making a medical procedural series on network television.
It was the way medical shows were done back in the day, and the same is the case now, except for a little more Asians, African Americans, LGBTQ members, and female heads of hospitals. That is the only progress medical shows have made over the years and why to fix something which is not broken.
Watch: The trailer for the first season of New Amsterdam on NBC
'New Amsterdam' was one of those shows about two years ago, we were inclined to put in the same column, but then the first few kinks were worked out, and the show became a charming depiction of fictional doctor life. It was a good drama show, something you could invest your weekly one hour into and leave with a smile on your face.
The show was not a breath of fresh air, but it was a fresh breeze in the morning after sitting in a locked air conditioner room for a whole day. The show was doing the same thing other medical shows were doing, but none of the characters looked like they didn't want to be there. It is a charming show with interesting actors playing extraordinary characters with a little touch of happiness.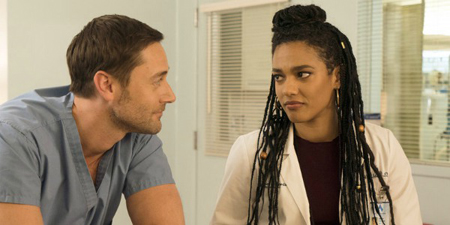 Helen and Max romance is at the back of everyone's mind for the second half of season 2.
Source: Cinema Blend
But it is still a drama show, and there needed to be some sexual tension between the two leading characters of the series. In this case, it was 'Doctor Max Goodwin' and 'Doctor Helen Sharpe,' the problem as she was trying to conceive a baby, and he was helping his wife and their unborn daughter.
The power outage during the snowstorm was the time when the sexual attraction between the two came to a head, and it was even confirmed by a soothsayer. But there was no way they were going to be involved in a relationship; those two loved each other too much like friends to jeopardize their life and career at the same time.
Watch: The clip from New Amsterdam season 1 where Max and Helen make their choices
But then the finale of the first season killed off Max's wife, and he was left with his daughter and a lot of grief. The good thing from this whole mess was Max was done with his cancer, and there was some distance between Helen and Max. Max was dealing with a lot of grief, and she was trying to help her friend, but no one can deny there is an obvious attraction between the two.
Then the mid-season finale happened where Helen was stripped of her title and on her way out of the hospital. But fans are asking if the two will ever talk about their feelings about one another openly and be together. The showrunner of the series has the answers, but it is probably not something you probably wanted to hear in the first place.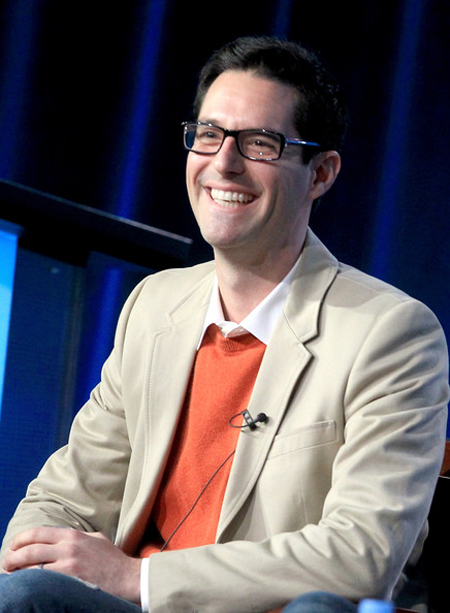 David Schulner is the showrunner for New Amsterdam and he talked about the Helen and Max romance.
Source: Fandom
'New Amsterdam' showrunner David Schulner said, "I will say that he can't do this without Helen. And I think he needs her more than just about anyone in his life[.] And even if there were romantic interests or questions between them, would he really want to risk that friendship if it didn't work? Whatever stuff they have between them, for me, it's more powerful than a romantic relationship. It is truly a dependency and a gift to have someone in your life [who is] so supportive and someone who knows you so well. We put friendship on one side, and we put romance on the other side, but I just think whatever they have between them transcends both."
Also Read: Melissa McCarthy Set To Replace Steve Harvey As Host Of NBC's Little Big Shots
So, it seems the showrunner and the writers of the series will be looking to further their relationship as a friend and grief partners, but as of this moment, there does not seem to be a path for Helen and Max coupling up. But all will be answered when the second half of 'New Amsterdam' season 2 arrives on 14 January 2020.
Watch: The second half promo for New Amsterdam season 2
Before you leave, make sure to visit Glamour Fame to be in the know of all the happenings in the world of show business.
-->