Win Butler of Arcade Fire Faces Sexual Misconduct Accusation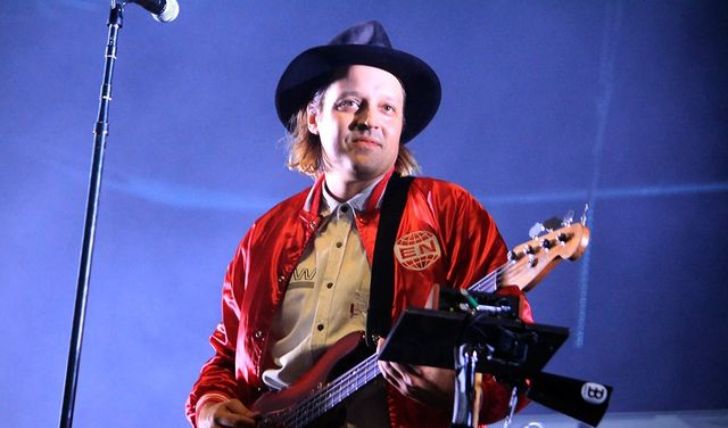 Win Butler acknowledges the accusations: The complete story here!
Arcade Fire frontman Win Butler is the latest star to be accused of sexual misconduct. The American-Canadian singer-songwriter, 42, who has been portraying a virtuous character throughout his singing career, has been accused of inappropriate behavior. Butler's alleged victims, four people aged between 18 to 23 at the time of the incident, which they revealed to be between 2015 to 2020, shared their stories with Pitchfork.
The songwriter's alleged victims include three women and one gender-fluid person, explained how Butler took advantage of his fame to exploit them. The three women, then- ardent Arcade Fire fans, revealed the sexual interactions between them and Butler were inappropriate given their age and gap and power dynamics.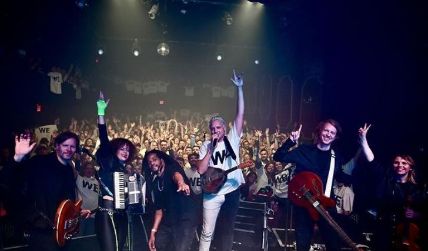 Win, 42, faces several sexual misconduct accusations.
Photo Source: Instagram
One woman revealed herself with the pseudonym Stella and shared that she met the Canadian singer once following when she was 18, following which the singer repeatedly sent her explicit messages without her consent. The Arcade Fire frontman has admitted to the sexting but says he didn't consider the age gap of any significance then but now realizes "how it could be overwhelming."
Don't Miss: Crystal Renay Says She and Neyo are Never Getting Back Together.
Another victim under the pseudonym Fiona made similar allegations against the singer. The woman recalls she was 20 when Win sexted her on Instagram after a brief encounter with him at an Arcade Fire concert in Montreal in 2017. Fiona further shares the effect of the lewd messages on her mental health. The victim goes as far as to claim she attempted to take her own life.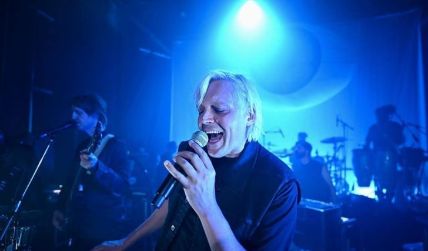 Butler vehemently denies accusations of non-consensual relationships.
Photo Source: Instagram
"The toll of having to keep everything secret, constantly pushing my needs aside in order to appease him, lack of boundaries, and the guilt of being the other woman," Fiona revealed. "It was absolutely related to him," she said of her depression and suicidal phase. Butler's third victim, who told her story under the pseudonym Sarah, revealed the singer would ask her for explicit videos. Sarah says she attended two of Win's Dj nights with his friends.
"I did everything because it was him," Shares Sarah, 23, during the interaction in 2018. Sarah accuses the singer of using her as an "easy way to get sex over the phone." Butler's fourth victim, under the pseudonym Lily, a gender-fluid person of they/them pronouns, recalls the singer sexually assaulting them twice in 2015.
Butler is married to his fellow bandmate Régine Chassagne.
Source: Corner Gas Official
Lily revealed they first met the Arcade frontline at a Montreal concert in January 2015. Lily was 21 at the time and Butler, 34. Although the star-fan duo exchanged text messages for two weeks, Lily recalls none of the messages were flirtatious. They reveal how Win misconstrued Lily's friendly nature as an open invitation to exploit them. "Not that I've been making it particularly clear but if this is about sex for you I think you found me at the wrong time," Lily's one particular text to Win reads.
While acknowledging some of the claims, Butler, however, denies accusations of non-consensual behavior. "I have never touched a woman against her will, and any implication that I have is simply false. I vehemently deny any suggestion that I forced myself on a woman or demanded sexual favors," Butler said. The singer admits to consensual relationships outside his marriage and says he is not proud of it.
Butler is married to his fellow Arcade Fire band member Régine Chassagne, with whom he shares a 9-year-old son, Edwin Farnham Butler IV. "I love Régine with all of my heart. We have been together for twenty years; she is my partner in music and life," Butler shares, revealing his and Chassagne's unconventional relationship. "Our marriage has, in the past, been more unconventional than some," says the singer.
Stay connected to glamour fame for more.
-->