The Worst Fashion Trends Of The 90s Which Should Never Come Back
Published Sun May 26 2019 By Alice
The '90s brought tons of trends to the forefront of the fashion industry, many of which are even considered stylish today. Some makeup and fashion trends, however, should be left in the decade of Britney Spears and Beanie Babies.
From frosted tips to low-rise jeans, here's a look back at some of the '90s fashion trends that should never come back in style.
Recommended: Best Makeup Brands in The World
10. Slap Bracelets
SOURCE: Michael Costello
Glossy slap bracelets were as famous as blue eyeshadow trend and unmatching glossy lipstick during the '90s. However, this fashion trend was one of the biggest fashion crime ever.
9. Glitter Everything
SOURCE: Insider
This trend was certainly one of the oddest combinations of the 1990s. It was really an infamous one when it comes to 90's makeup.
One can buy glitter powder for your face, glitter spray for your body and your hair, glitter on your clothes, on your pencils, pencil pouches, nail polish, purses, shoes.
Also Read: Check Out All the Wild and Crazy Fashion From 2019 MET Gala!
Glitter was the life of the 90s people. This trend was really an infamous one when it comes to 90's makeup.
8. Silk Dresses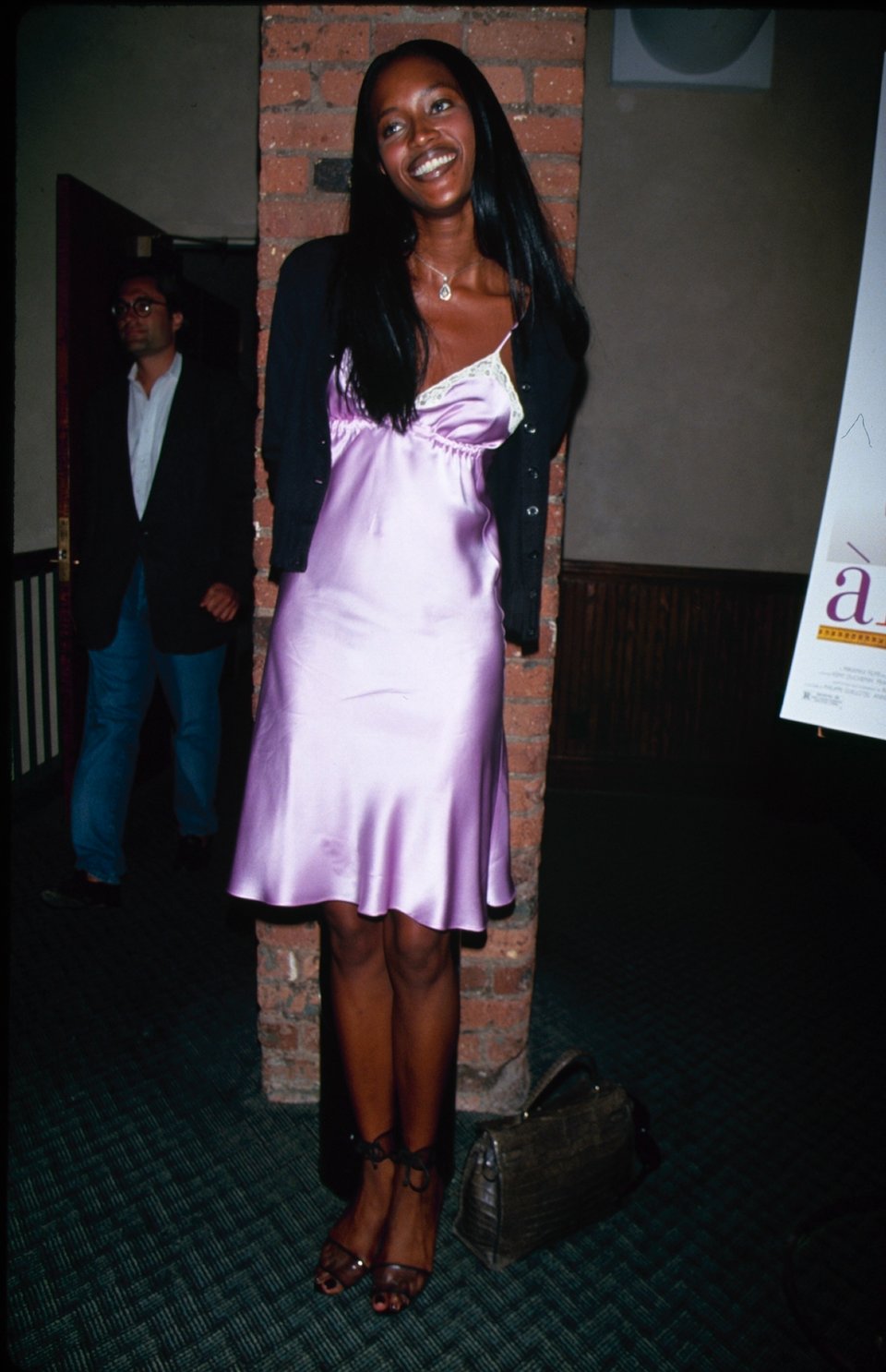 SOURCE: Insider
Popular models and actresses of 90s, Naomi Campbell, Kate Moss, and Gwenyth Paltrow helped to make the satin slip dress popular. Throughout the '90s, the look was sported everywhere from weddings to after-parties and was considered to be elegant.
In today's fashion world, monochromatic neon looks and "naked" dresses would simply look underdressed and understated.
7. Frosted Tips
SOURCE: The Collegian
Dying your hair in such a way that it's light on top and dark on the bottom can certainly look good if you do it right — after all, it worked for Lt. Natasha Yar.
Unfortunately, frosted tips are the ultimate example of what not to do to your hair.
6. Skinny Brows
SOURCE: Entity
Another iconic trend in '90s makeup was those ridiculously thin eyebrows. Women in the 90s used to pluck their brows until there was barely any hair left. And in some cases, there wasn't. But when the brows are so thin they disappear, there was always your handy-dandy pencil.
Even the biggest stars of that era, Madonna opted for this look with all the pride. Over-plucked eyebrows were one of the worst parts of 90's makeup styles.
5. Bandana Tops
SOURCE: The Talko
Look back at the fashion trend of the 90s and you will know that bandana tops were the sh*t. Every girl wanted to be wearing a bandana top, riding in a convertible down a southern California boulevard all summer long.
These may come back in one day, but we doubt Queen Bey would ever revert back to her old, bandana-wearing ways!
4. Bucket Hats
Source: Footwear News
Although bucket hats were comfy, let's be honest, looking back it just looks ridiculous and doesn't really match with anything and sometimes the flaps would get in the way of seeing things.
Bucket hats are like the fedoras of the '90s and should probably only ever be worn to go fishing.
3. Bike Shorts
SOURCE: Entity
These shorts are only for biking but not really for anything else. One can imagine how hilarious it will look when worn as a casual propose.
Bike shorts somehow became the leggings of '90s fashion trends but let's hope this fashion trend will never come back.
2. Low Rise Jeans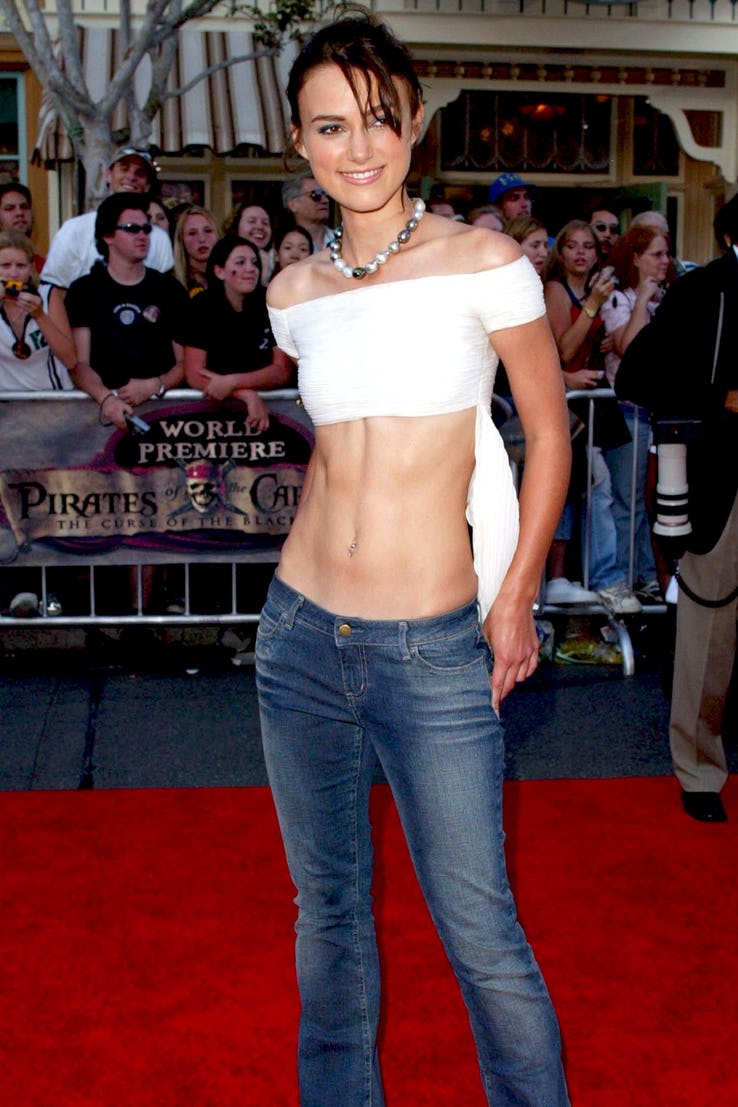 SOURCE: The Talko
Watch the old videos of Britney Spears and you will be astonished to see her wearing extremely low rise jeans.
Falling a significant number of inches below the hip, the jeans do little to hide any midriff imperfections and fail to grant you the shapely figure most aim for in jeans – if anything, they give the impression of having an abnormally long torso for a human being.
You Might Like: Choose Your Best Brand: Denim Pants Are On Trending
This trend was not flattering to the majority of people, and worse, it was totally uncomfortable and worst of all it is super prone to wardrobe malfunctions. So, let's just stick to the high rise jeans!
1. JNCO Jeans
SOURCE: The Collegian
Blue denim jeans have been some of the most popular clothing items in the 20th century and JNCO jeans were one among them which people used to prefer a lot. If '90s guys had one style motto, it would be: The baggier the better.
JNCO jeans are like any other normal jeans but the pant legs and pockets were so huge and long that you could fit a large family of newborn puppies in them. Thus this fashion trend obviously falls under the weirdest one.
Fashion is an undeniable roller-coaster of weird, wonderful, and innovative styles. While we get those trends of brilliance from time and again, bless the high-waisted apparel. Moreover, also there will be those blunders that we hope and pray the fashion gods would have also long forgotten.
-->