What is younghoe koo Net Worth in 2020? Here's the Complete Breakdown
Published Mon Dec 28 2020 By Bran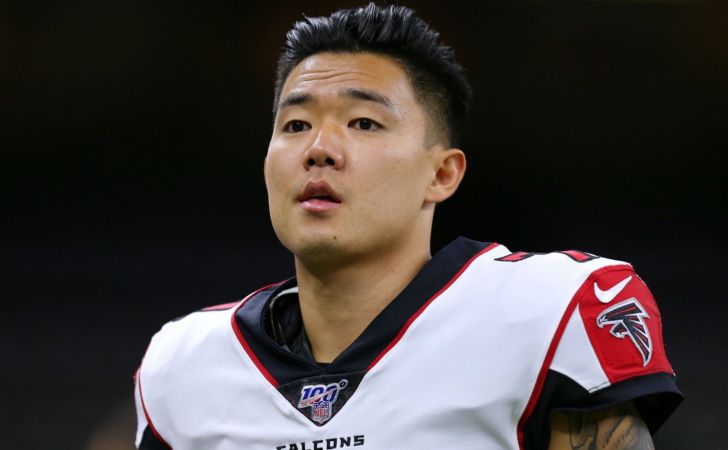 Grab all the net worth and financial details for NFL star Younghoe Koo.
There aren't many Korean athletes in the American football sector, but Younghoe Koo manages to get to the very top as a placekicker for the prestigious Atlanta Falcons. Ever since he managed to make his NFL entry with Los Angeles Chargers in 2017 at the age of 23, the South Korean American managed to strengthen his performances with each passing year.
Younghoe Koo signed for the Atlanta Legends of Alliance of American Football in 2019 and impressed the scouts with an exceptional run of performances. Interestingly, such consistent performances helped him to get a senior-level contract for Atlanta Falcons in the same year. Having impressed the sporting journey for the last couple of years, Koo earned a massive amount of income. Go nowhere as we bring you all the details about his net worth and bank balance.
Younghoe Koo's Staggering Net Worth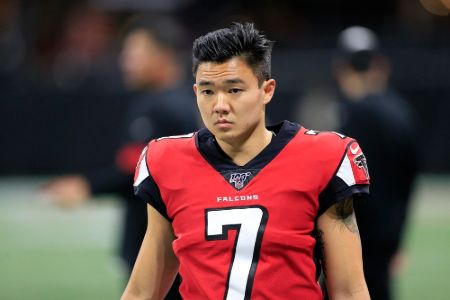 Younghoe Koe plays for the Atlanta Falcons in the NFL.
Photo Source: SportstalkATL
A career in the NFL is something that every footballer strives for. Younghoe Koo is someone who enjoys the privilege of a pivotal part of the Atlanta Falcons. Specifically, he gathers a staggering net worth of $1 million as of December 2020. Considering the promise and potential that the athlete has shown over the past two years, Koo's bank balance is bound to grow further in the years to come.
Related: What is Devontae Cacok's Net Worth in 2020?
A significant portion of Younghoe Koo's bank balance comes from his contract with the Atlanta Falcons for the past few years. In fact, in 2020 itself, Korea born footballer earned a salary-cap charge of $750,000, which happens to be 0.37% of the whole cap. Furthermore, his cash to cap ratio stands at a massive 1.00. As per reports from Over the Cap, the kicker makes a contract value of $660,000. Only time will tell if the Falcons make the pivotal decision to renew his contract for a pay raise.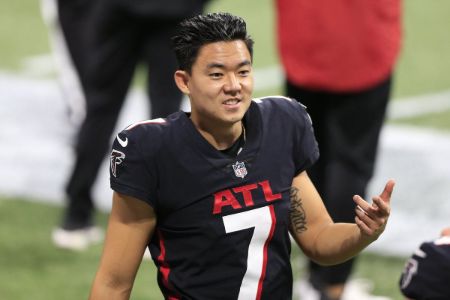 Younghoe Koe owns a massive net worth of $1 million.
Photo Source:The Falcoholic
Younghoe Koo's success in the sporting journey not just helped him widen his earning but also raise his networking. While he is a millionaire, the NFL star has over 120,000 followers on his Instagram handle.
Younghoe Koo's Impressive NFL Career
Despite born in Seoul, Korea, to parents Seungmae Choi and Hyunseo Koo, Younghoe managed to achieve his American dream by moving to New Jersey to live with his mother, who relocated just two years prior. The Korean American was fond of sports from a young age, as he used to play soccer and even won a regional kicking competition as a young boy. In his high school, Koo played for Ridgewood High School in Ridgewood, New Jersey, and later became the MVP in the senior year.
Younghoe Koe earned his first Pro-Bowl selection on December 20, 2020.
Photo Source: Wikipedia
Koo completed his graduation from Georgia Southern Eagles, where he achieved the accolade as a finalist for Lou Groza Award. That was the place where he managed to press the scouts, which enabled Los Angeles Chargers to sign him as an undrafted free agent after the 2017 NFL Draft. He played in the AAF in 2019, but since the league got suspended, he was signed by Atlanta Falcons, poised to replace their lead scorer, Matt Bryant.
Also See: Rajon Rondo's Net Worth in 2020 - The Complete Breakdown!
For more news and updates about your favorite stars, please stay connected with us at Glamour Fame.
-->