How Much is Zara Larsson's Net Worth? Here is the Complete Breakdown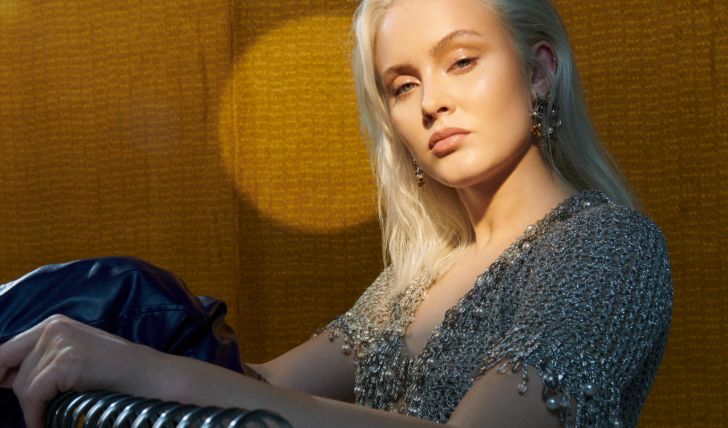 Zara Larsson's colossal net worth revealed: Get the complete details here!
Known for her hits like Lush Life, Never Forget You, and Symphony, Zara Larsson is a Swedish singer. Larsson's singing career began at 10 when she won the second season of the singing competition show Talaang. She participated in the Swedish tv series Jag ska bli stjärna (I Shall Become a Star), which kickstarted Zara's career.
Zara Maria Larsson was born on December 16, 1997, in Solna, Stockholm. Larsson's debut single, My Heart will Go On, originally sung by Celine Dion, won her the finals of Taalang; the cover charted on Swedish singles charts for weeks. Since launching her professional career in 2008, the pop star has amassed an impressive net worth.
What is Zara Larsson's Net Worth in 2021?
According to Celebrity Net Worth, Larsson has an estimated net worth of $10 million in 2021. An impressive amount considering Zara has built the fortune via her singing career alone. Larsson signed with TEN Music Group in 2012, via which her viral song Uncover was released. After the commercial success of Uncover, she went on to release more hits that added to her brand.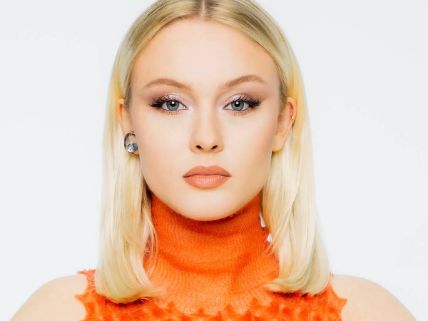 Larsson won the Swedish singing show Taalang as a 10-year-old.
Photo Source: The Guardian
In the year following her success with Uncover, Zara released Allow Me to Reintroduce Myself; She's Not Me parts 1 and 2. The Swedish pop star then revealed she had signed a three-year contract with Epic Record. But even will all the fame, Zara's stardom was more or less limited to her native. It was her song Lush Life that extended her reach towards the international platform.
Don't Miss: What is Joe Alwyn's Net Worth in 2021? Learn About His Earnings Too
Larsson's lush life, Never Forget You, Ain't My Fault reached the top five in several countries. Her singles, So Good featuring Ty Dolla Sign and Symphony with Clean Bandit, were among top-ranked too. The pop star recently revealed that she made a seven-figure sum on Roblox, the video game platform.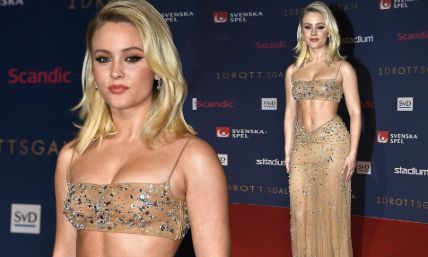 Zara reveals that she made $1 million on Roblox.
Photo Source: Daily Mail
It was perhaps the easiest money Zara had ever made, as the singer cites, "My jaw dropped when I heard." The Lush Life singer says she made a whopping $1 million since joining the platform in May. Zara initially joined Roblox to promote her new album Poster Girl amid the pandemic. "I didn't really think much about it. It wasn't really the motivation for the concert. I just wanted to connect with fans," Larsson told BBC.
Details on Zara Larssons' New Album!
Even though Zara's third album, Poster Girl, collided with the world in a halt due to the pandemic, the album has performed amazing nonetheless. In March 2021, Larsson revealed that her new album was out everywhere, and once again, the album charted in her native and the UK.
Larsson performs Poster Girl in Stockholm on Sunday.
Source: MTV
Poster Girl was released through Epic Records and TEN Music Group; it starts with three singles, Love Me Land, Wow, and Talk about Love. The latter single also featured Young Thug. The 23 years old singer also released a summer edition of Poster Girl in May.
Recommended: Talulah Riley, Ex-Wife of Elon Musk Net Worth 2021- Get all the Details Here!
Larsson is doing a Poster Girl tour in her native country. The singer put on an energetic show in Stockholm on Sunday evening. Decked in a sheer black jumpsuit, Zara gave her audience a sizzling performance and later stunned her followers with some pictures from the show. Larsson recently broke up with her longtime boyfriend, Brian Whittaker.
For more information and news on your favorite stars, stay connected to Glamour Fame.
-->