Zendaya's Father Kazembe Ajamu Coleman - Learn Everything About Him Here!
Published Fri Oct 25 2019 By Alice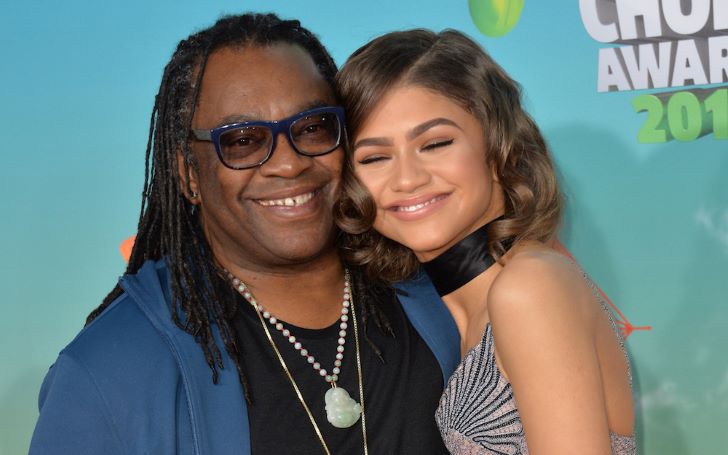 Who does not know Zendaya Maree Stoermer Coleman, aka Zendaya? The girl who started her career as a Disney actress has now turned into the amazing singer, actress as well as an aspiring model.
Zendaya had established a serious mark in the movie and television industry. From dancing and singing in a Disney show to starring in the blockbusters movies and controversial shows in HBO, Zendaya inevitably came a long way.
But how many of you know about her father, Kazembe Ajamu Coleman, who supported Zendaya throughout her journey. Coming from Nigerian, Macedonian, and Icelandic ancestry, Colemon always inspired Zendaya to pursue her dream. So, today, let's know about this amazing father who brought Zendaya to us.
Zendaya's Father Kazembe Ajamu Coleman is Also Her Manager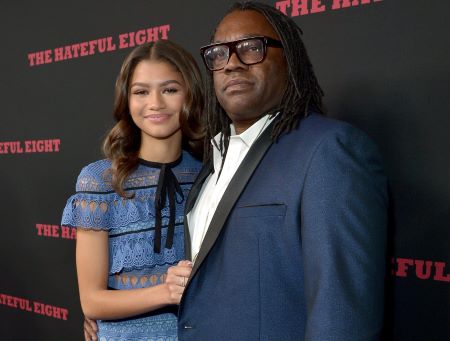 Zendaya's father is also her full time manager and bodyguard.
Source: Heavy
African-American Kazembe Ajamu Coleman is quite possessive when it comes to his daughter Zendaya. This is the reason he also acts as a full-time manager to his daughter, who even filters negative messages from Zendaya's account.
What's more, Coleman loves his daughter to the extent that he even acts as her full-time bodyguard. Due to signing a management contract, he's always traveling with her, overseeing deals and engagements, and is also seen escorting Zendaya to various shows.
Watch: Zendaya's Dad Says Odell Beckham Was 'Perfect Gentleman' | TMZ Sports
Well, when it comes to dating, Zendaya's lover first should pass the test and get the approval from her father. Back in 2016, when TMZ asked Coleman if Zendaya was dating Odell Beckham Jr., he said,
There's no relationship. They are just friends. When you see my daughter out on a date without me, it's a relationship. It's like an audition. It's an interview.
Apart from being a manager and bodyguard to his princess, Kazembe is a former teacher just like Zendaya's mother. He worked in a grade school as a PE teacher. Zendaya's parents inspired her so much that if not a singer or actress, she wants to become a teacher.
Zendaya's Father Kazembe Ajamu Coleman and Mother Claire Stoermer are not Together Anymore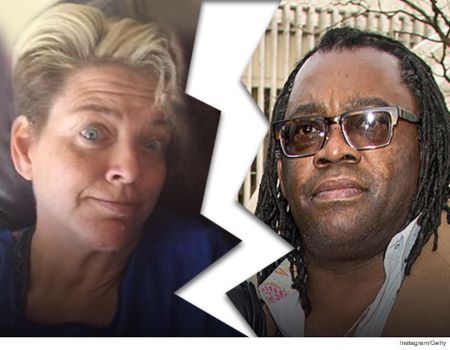 Zendaya's parents got divorced in 2016.
Source: TMZ
Zendaya's parents Kazembe Ajamu Coleman and Claire Stoermer, are actually divorced. Stoermer filed for divorce back in the year 2016; however, the actual reason for their split is yet to be disclosed.
Even after ending their eight years of marriage, Kazembe and Claire are still close friends and parent their only daughter together. As per Zendaya, they parted their ways a long time ago, and people did not notice it as they are very private people.
Though the exact date of their separation is unclear, they were together at least until 2012, when Zendaya posted a "happy anniversary" message for them.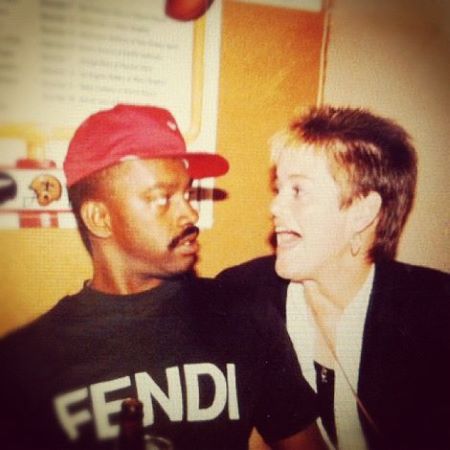 Zendaya wished anniversary to her parents back in 2012.
Source: Instagram
Apart from Zendaya, Kazembe is a father to 5 other children from his previous relationship. Zendaya has two older brothers, Austin Stoermer Coleman and Julien Stoermer Coleman and three older sisters, Kaylee Stoermer Coleman, Katianna Stoermer Coleman, and Annabella Stoermer Coleman.
Furthermore, Coleman is even grandfather as all his children except Zendaya are married. Besides, Zendaya shares a good bond with her half-siblings and niece. She often posts their snap on her social media.
Stay tuned with GlamourFame for more Entertainment news.
-->