Zinedine Zidane Leaves Real Madrid as its Manager for the Second Time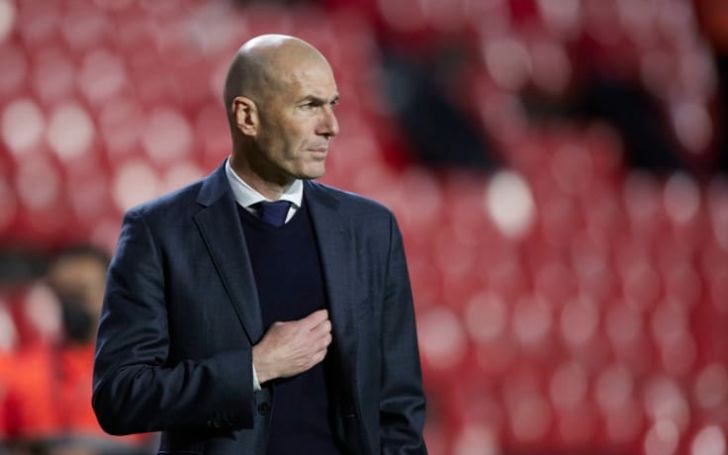 Zinedine Zidane has left Real Madrid for the second time as its manager.
Zinedine Zidane, the manager of Real Madrid, has decided to leave the club, as per a tweet by Fabrizio Romano. 'Exclusive. Zinedine Zidane has decided to LEAVE Real Madrid with immediate effect,' Romano tweeted in his official account.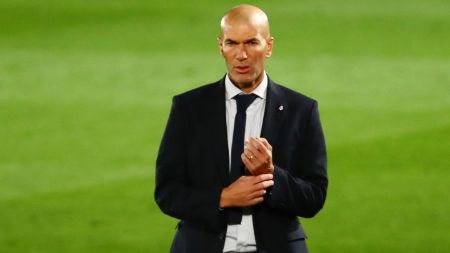 Zidane has left Real Madrid for the second time as its manager.
Source: Football Espana
'Real Madrid announces that Zinedine Zidane has decided to bring to an end his current spell as coach of our club,' Real Madrid made an official announcement regarding the Frenchman's departure. 'It's time now to respect his decision and show our appreciation for his professionalism, dedication and passion for all these years, and for what he represents for Real Madrid... He knows that Real Madrid is and always will be his home.'
This latest decision by Zidane is his second time stepping down from his position as the manager of the Los Blancos. He led the Spanish side to second place in La Liga this season and reached the semifinals of the Champions League.
Also See: Cristiano Ronaldo's Social Media Post Raises Question on His Juventus Future
Unable to lead the team to any major trophy in the 2020-21 season, it was quite a disappointing one for the Spanish giants. It's the first time in 11 seasons when they have finished without winning any title.
Zidane was first appointed as the first-team head coach in 2016. He then went on to win three consecutive Champions League titles and one La Liga title, which was quite impressive. He'd left the club in 2018 but rejoined for the same position in 2019.
Stay tuned to Glamour Fame for more news updates of your favorite celebrities.
-->