What is Zion Williamson's Net Worth in 2021? Find All the Details Here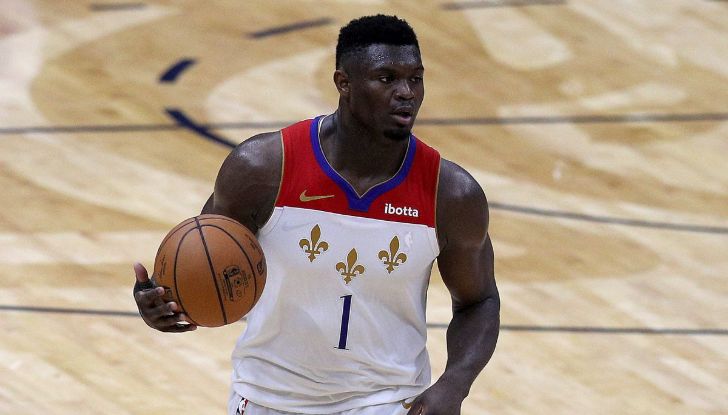 Zion Williamson's Colossal Net Worth In 2021: The Complete Report Here!
The 4th youngest National Basketball League (NBA) player to be selected to an All-Star game in 2021, Zion Williamson is a young basketball player currently teamed with the New Orleans Pelicans of the NBA. Playing the power forward position, he was a first overall pick in the NBA 2019 draft.
Coached by his mother Sharonda Sampson and his stepfather Lee Anderson, Zion started training for basketball at the age of nine. Former Mr. Basketball USA and ACC Rookie of the year, Zion was recently announced out indefinitely by Pelicans following a finger injury. Continue reading to learn more about Zion's wealth and income in 2021.
Zion Williamson's Massive Net Worth In 2021!
Prior to his injury, Zion played 61 of New Orlean's 66 games; the 21 years old star player made his debut All-star appearance this season. Named NBA All-Rookie First Team in 2020, Zion is only in the third year of his soaring career yet boasts a magnificent Net Worth. As of 2021, Zion Williamson's estimated net worth is a whopping $18 million.
Zion Williamson's net worth in 2021 is estimated to be a whopping $18 million.
Photo Source: Billionaire's Pure Net Worth
Known nationally for his spectacular slam dunks, Zion is a Duke University graduate where he left an excellent collegiate game record that got him in New Orleans. Although his contract with the New Orleans stands undisclosed, given his performance and wealth so far, experts opine that the Salisbury athlete will make up to $44.2 million in his four-year contract with Orleans.
Must Check: BTS, Justin Bieber, Lady Gaga And Many Appearing in Friends: The Reunion HBO Max Special

Zion's other source of income, needless to say, is brand endorsements. Zion's one contract with a brand during his rookie year shocked many. In July 2019, Nike announced that it had signed Zion to an exclusive shoe contract for $75 million; it became the richest rookie shoe deal in NBA history.
Zion Williamson's Family Paid By Adidas?
A recent report found that Adidas made nine payments worth $5,174 to Zion Williamson's family between the year 2016-2017. The revelation came after a former five-star recruit Brian Bowen filed a lawsuit against Adidas after losing his eligibility under charges of money laundering.
Zion Williamson was recently accused of accepting improper incentives from Adidas while he was an amateur.
Photo Source: Dre Share
A document released by Adidas after court's inquiries revealed many other athletes who had received money from Adidas; the names included Dennis Smith, Billy Preston, and Silvio De Souza.
Don't Miss; Grimes Reveals She Suffered Panic Attack After SNL Appearance
It is not the first time that Zion has been accused of receiving improper incentives while he was still an amateur. In another case, attorney Michael Avenetti had accused Zion of receiving financial support from Nike to get him towards Duke, which Nike sponsors.
Zion Williamson Set to Miss the Playoffs!
Hailed one of the best NBA players, Zion Williamson, won't be making an appearance in the postseason. New Orleans announced on May 7 that Zion is out indefinitely with a fractured left ring finger. Pelicans executive David Griffin blamed the league for not doing a good job officiating his franchise superstar.
The New Orleans announced that Zion Williamson is out indefinitely after he suffered a finger injury.
Photo Source: CBS Sports
Williamson is averaging 27 points, 7.2 rebounds, and 3.7 assist this season. Pelicans, furious over Zion's injury, said, "He's a player that wanted to be available to his teammates so badly that he played through an injury that quite frankly nobody else would've played through." The franchise also reported that they are evaluating Zion's treatment, and there is no timetable for his return just yet.
For more information and news on your favorite stars, stay connected to Glamour Fame.
-->